How BIPOC TV & Film has helped lead the industry's push for change
Founder Nathalie Younglai and communications and outreach lead Gillian Muller on their work to reduce barriers for BIPOC creatives and the impact of receiving support from the top.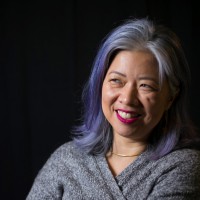 It's not every day that a Canadian writer gets a note that Bell Media president Randy Lennox would like to set up a call, but moments like that are becoming a regular occurrence for Nathalie Younglai (pictured, right) in the wake of the industry's response to the global Black Lives Matter protests.
The BIPOC TV & Film CEO and founder told Playback Daily it "feels like there's been an awakening in the industry," with an outpouring of writers, producers and executives reaching out to see how they can get involved or make changes within their company.
The grassroots organization has been around since 2012. It was founded by Younglai so Black, Indigenous and other creatives of diverse backgrounds could connect within the industry and receive mentorship and training opportunities. The Canadian Academy awarded Younglai with the Humanitarian Award this year for her ongoing efforts – and as the industry comes to terms with the problem of systemic racism, the calls and emails have been non-stop.
Most recently, a coalition of more than 50 indie producers and prodcos have taken a pledge to either donate at least 10% of their share of the Telefilm/CMF COVID-19 Emergency Relief Fund or give a meaningful amount, as well as do the work to improve representation and hiring practices. So far $160,000 has been raised, which will be distributed by BIPOC TV & Film, Racial Equity Media Collective (REMC) and the Indigenous Screen Office, following a community consultation.
BIPOC TV & Film's meet with Lennox resulted in a partnership on the broadcaster's new Content Diversity Task Force, created to increase the diverse representation in its content. "I think it is important that it's coming from the top," says Younglai. "A lot of times it comes from grassroots – which is equally as important because that's what we've been doing – but there's only so far you can go, and with a company that's so wide-ranging, there's so much potential to change."
BIPOC TV & Film has already set change in motion in the industry in its own right, after successfully putting pressure on the Writer's Guild of Canada (WGC) to look into updating its agreement with the CMPA to include protections for story coordinators.
Gillian Müller (pictured, left), BIPOC TV & Film's communication and outreach lead, sparked the conversation with a petition launched June 5, after seeing first-hand how members of the BIPOC community were able to get their foot in the door as a coordinator, but rarely getting the chance to move beyond it due to the lack of writing work in Canada. "We wanted to make sure that they were properly protected within the realm of the guild that they are eventually going to join anyway," says Müller.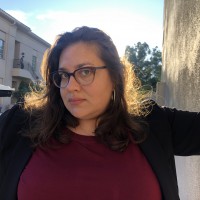 The petition went on to garner more than 5,900 signatures and wide social media attention, with writers and showrunners voicing their support. And while the WGC initially argued that bringing coordinators under the guild would be impossible, the guild reversed its stance on June 25, following a continued call for change from within its membership. "That says something about how I wasn't the only person thinking this," she says. "We weren't the only people who were seeing the discrepancies."
Keeping BIPOC TV & Film going for the past eight years has taken a Herculean amount of work, and it's fully supported through volunteers donating time outside of their full-time work. For instance, BIPOC TV & Film member Fatuma Adar helped launch the Empowering Black Screenwriters campaign, which gives Black writers access to screenwriting software as a tangible solution to one of many invisible industry barriers. In the past they've also received in-kind support with event space donations for its in-person meetups.
"[Volunteers] are answering emails, they're communicating, they're building infrastructure, they're building the website," says Müller. "We're moving at such a rapid pace because there's a demand for BIPOC TV & Film to stand tall."
In the wake of the COVID-19 pandemic, they've transitioned to online workshops through Zoom and have also created new regular virtual events. Self-Care Sunday was launched in the wake of the deaths of George Floyd and Breonna Taylor in the U.S. and Regis Korchinski-Paquet in Toronto to give a safe space for Black creatives to collectively mourn and support each other. Since then it has grown to centre on specific groups such as Black men, Indigenous creators and the LGBTQ community.
"The outpouring of support with the people who were on the call was also special because they're connecting with each other and building a community," says Müller, adding that the virtual aspect has allowed BIPOC TV & Film to reach creatives outside of the GTA and build its membership.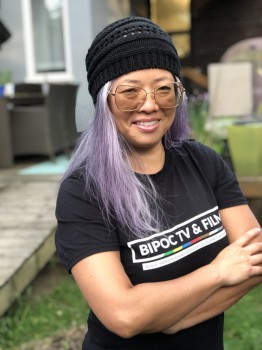 "In the future, we've been talking about a combination of in-person events and online events, she says. "There's definitely something beneficial about sitting in the same space as each other, which is one of the reasons why it's a good idea for us to continue to build these relationships outside of the GTA, so they can be empowered to create their own networking moments. But we don't plan on getting rid of the online events because they've been so successful."
All of this is done while maintaining full-time jobs in the industry. Younglai is a writer and director, earning a Daytime Emmy nomination for her work on Dino Dana, and has recently worked in the Coroner writing room. Müller is currently in the room for The Surrealtor, which was commissioned by U.S. channel Syfy and picked up in Canada by Bell Media.
The number of calls and meetings in the weeks following the industry awakening has led to a lot of late nights, early wake-up calls and skipped meals for the BIPOC TV & Film committee, but Müller says the payoff is worth it. "At the end of the day we get notes here and there from the folks in the community that are saying, 'thank you for pulling me out of my funk. You've inspired me to go back to my scripts, I feel like things are actually changing.'
"It's a big hill; it's a mountain. It's almost impossible to see the top, but every little step that we do feels like we're actually accomplishing something."