'A unique show for a unique moment': inside CBC's July 1 plans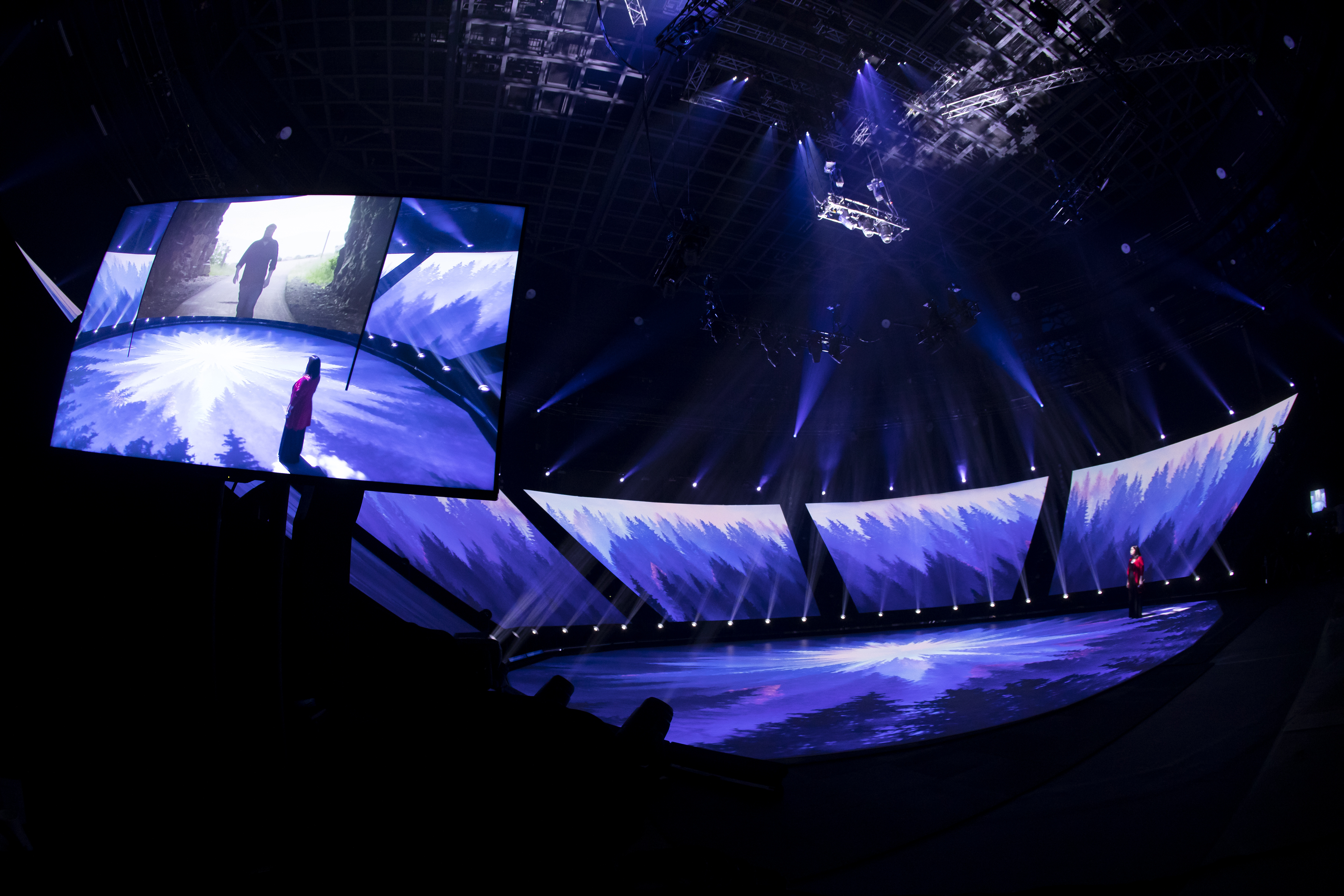 Producers behind CBC's Canada Day programming discuss how they are executing an innovative, socially distanced variety show in the midst of a pandemic.
While Canadians gear up for a Canada Day celebration like no other in recent memory, the producers behind CBC's July 1 programming have spent the past three months figuring out how to execute a variety show that is innovative, in compliance with social-distancing requirements and sets itself apart from some of the other filmed-at-home lockdown programming that has preceded it.
Produced by PR3 Medias with the participation of Canadian Heritage, Canada Day Across the Country and Canada Day Together will air at 1 p.m. and 8 p.m., respectively. The pre-recorded shows will feature appearances and performances from the likes of Alan Doyle, Alanis Morissette, Avril Lavigne, Charlotte Cardin, Joel Plaskett, Laurent Duvernay-Tardif, Loud, Michael Smith, Natasha Kanapé Fontaine, Roxane Bruneau, Ryan Reynolds, Sarah McLachlan, Shane Koyczan, The Sheepdogs, Tom Jackson, Véronique Dicaire, Zack Bell and dancers Alanna McAdie, Guillaume Côté and Vanesa Garcia-Ribala Montoya.
The production team has spent the past month remotely coordinating performances from coast to coast. And while adhering to social-distancing requirements was top of mind, so too was creating a high-quality show that would appeal to audiences that are experiencing a rising fatigue with made-at-home content, producers Gary Quadros and Mathieu Larivé told Playback Daily.
"Off the bat, we signalled that we didn't want someone shooting themselves with an iPhone in their living room. We wanted the Canada Day programming to be different than the virtual shows we have been used to. We really wanted to pay close attention to the audio and video quality," said Quadros.
To do this, they used state-of-the-art augmented reality (AR) technology to capture some of the live performances. "It allows the director to go and do some camera panning movements and be able to get something dynamic out of the performance," said Larivé of the AR tech, which was developed by Ottawa's Ross Video and has seldom been used outside of sports programming. "For other performances, we shot every band member separately and were able to dispatch them into a virtual space so they can fill an entire room of the venue without being there," he added.
Performances that used this tech include Alan Doyle down at the waterfront in St. John's, Sarah McLachlan at Canada Place in Vancouver and Joel Plaskett inside the Halifax Citadel.
And what would Canada Day be without fireworks? As part of the programming, the production team developed a web-based app that allows people to see and hear virtual fireworks by pointing their smartphones to the sky at 10 p.m. once the Canada Day Together broadcast concludes.
"It's a unique show for a unique moment," said Larivé.