WGC reverses course on story coordinator debate
The guild says it will approach the CMPA about changing the definition of story coordinator in its existing IPA weeks after a petition from BIPOC TV & Film was launched.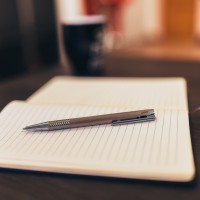 The Writer's Guild of Canada has agreed to re-examine the role of story coordinators in its existing agreement with the CMPA.
The decision is a reversal of its earlier stance, after grassroots organization BIPOC TV & Film issued a petition on June 5 for story coordinators to receive guild status. The petition, which has received more than 5,400 signatures to date, outlined how the role is largely held by visible minorities and has moved beyond an entry-level position to include active participation in writing rooms.
"We have heard from our members over the past days how the role of the story coordinator has changed. We now recognize that the position has evolved to include many different responsibilities since we last looked at this issue ourselves a few years ago," read a letter issued to WGC members.
BIPOC TV & Film founder and CEO Nathalie Younglai released a statement to "applaud the WGC's reversal in tone," while adding that "it shouldn't have taken days of lobbying, emailing, tweeting and phone calls to top brass for its members to be heard."
"BIPOC TV & Film's petition started because Gillian Müller refused to accept 'no to equality' for an answer and story coordinator Keavy Lynch was instrumental in building the momentum," said Younglai. "We appreciate and are encouraged by this new sense of collaboration from WGC leadership, as that is how the best writing rooms operate."
The WGC says it will approach the CMPA to re-examine its 2019-22 Independent Production Agreement (IPA) – which was ratified in June 2019 – to update the definition of story coordinator, noting it is "extremely rare" for parties to reopen and change ratified agreements. There are also concerns over jurisdictional overlap with IATSE 411, which represents production and script coordinators in Ontario. The guild will meet with story coordinators to discuss the current roles and responsibilities of the position.
"I started the petition two years before the IPA goes back to the table so we as a creative community can all get on the same page," said Gillian Müller, BIPOC TV & Film communication and outreach lead. "In this unprecedented time, we have to remember the golden rule – take care of our most vulnerable members of the business."
Image: Pexels