Corus feels COVID-19 impact as revenue drops 24% in Q3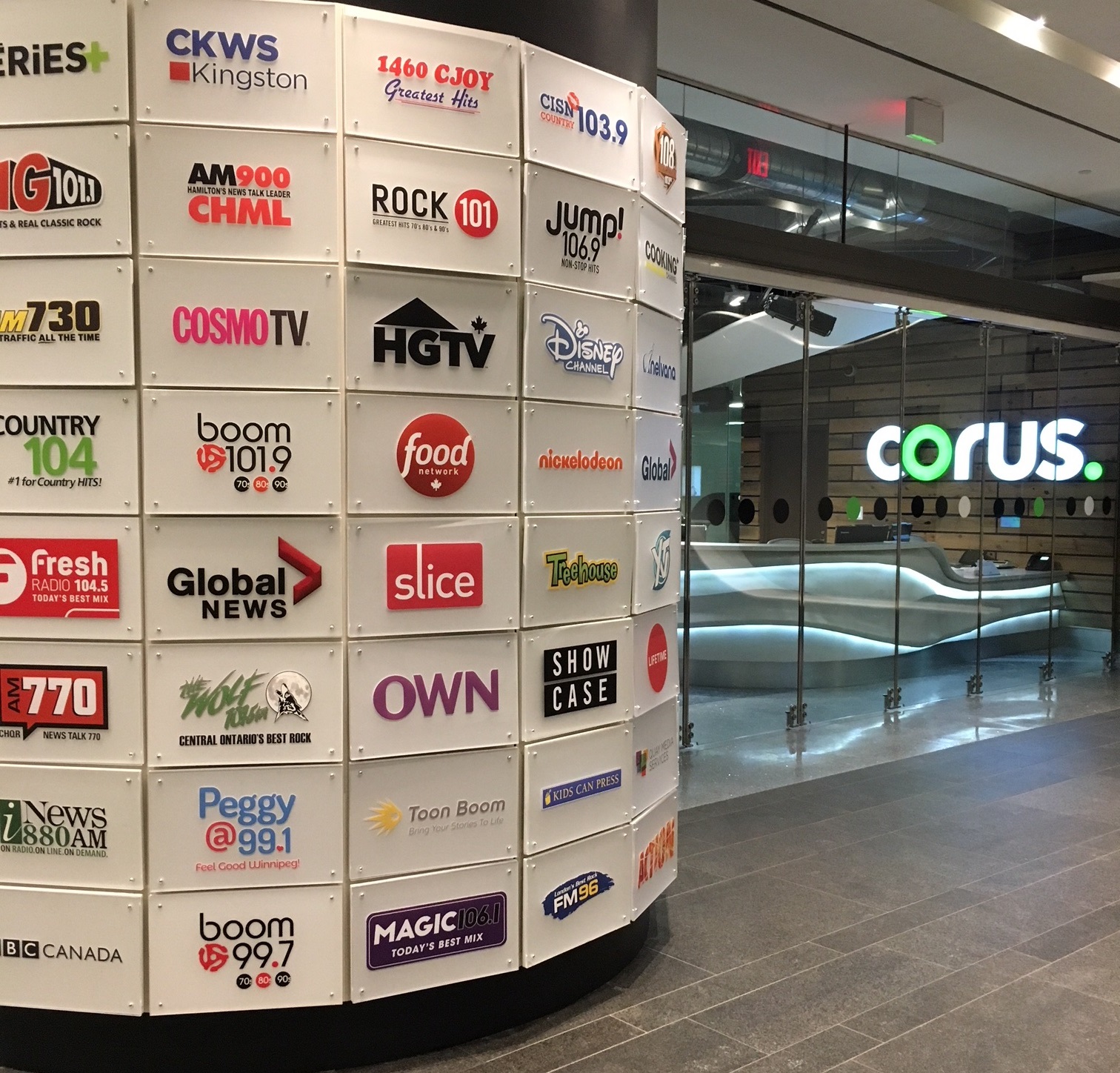 While a sharp drop in advertising revenue caused the declines, there were brights spots as the company's OTT offering StackTV hit 200,000 subs.
Consolidated revenues declined 24% for Corus in the quarter ended May 31 – a period that almost entirely encompassed the global COVID-19 pandemic and ensuing lockdowns. Despite the media company noting a major uptick in viewership and engagement across its numerous platforms, Corus brought in total operating revenue of just under $349 million for the quarter – down from $458 million for the same time last year.
Television revenues dropped by 21% to $331 million (advertising revenue specifically fell by 31%, subscriber revenue by 1% and merchandising, distribution and other revenue by 12%), and radio revenues (the vast majority of which come from advertising) were less than half of what they were a year ago – $17.6 million, down from $36.9 million.
"With the economy materially impacted by the COVID pandemic, these audiences were not optimally monetized as advertising demand is tightly correlated to sales and economic activity," CEO Doug Murphy told shareholders.
Murphy did note an "accelerated uptake" of engagement with Corus' OTT offering, StackTV, which has reached 200,000 subscribers since it launched last June. More widely, the company stated that its subscriber revenue remains resilient. With its virtual Upfront occurring early this week and a full fall schedule unveiled, Murphy says he's confident that the viewing trends will eventually correlate with more positive revenue trends.
Overall, revenue is down 9% year-to-date. Consolidated segment profit decreased 35% for the quarter, 13% year-to-date. Television profit was down 30% for Q3, 12% year-to-date. Radio profits were down 118% for the quarter and 47% year-to-date. The company still boasts a profit margin of 32% for the quarter (34% year-to-date).
Corus noted that although restrictions on movement and business openings are beginning to lift during the pandemic, Corus "will not rush to return people to their work sites," as it has operated with more than 70% of its workforce working remotely. It has adopted an "ease back" approach for its workers in order for some to return gradually (in markets permitting) but will not do so at an accelerated pace (full guidelines and timing for each region and workplace will be set over the coming months).
This story originally appeared in Media in Canada