What does Rogers' enhanced sports focus mean for its Cancon slate?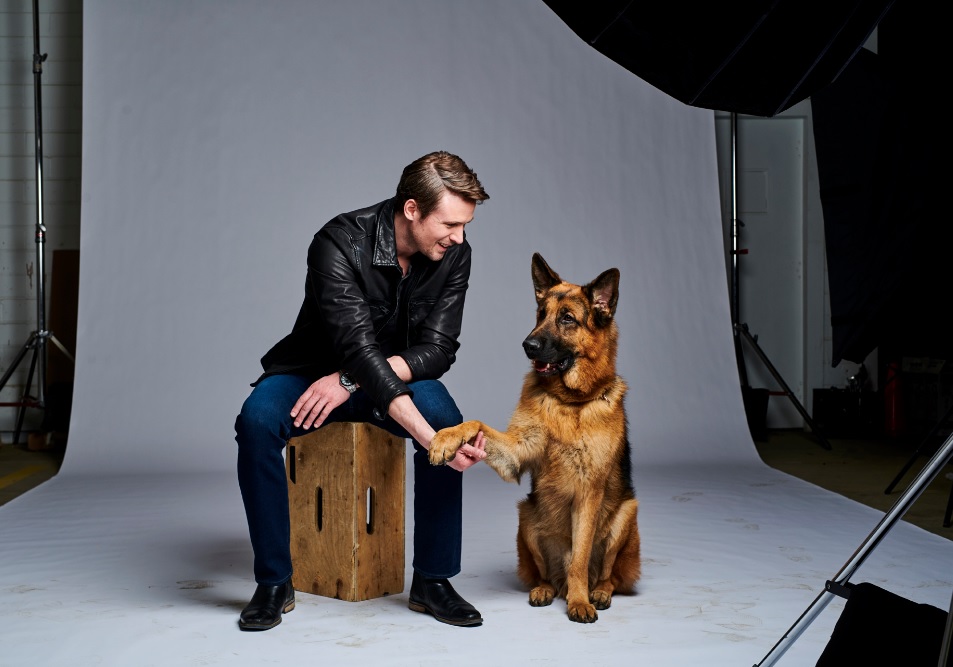 VP of TV programming and content Hayden Mindell on Citytv's development slate, upcoming greenlights and deal-making with U.S. studios during a production shutdown.
When the newly rebranded Rogers Sports & Media outlined plans to strategically reposition its business with an even greater focus on sports, many domestic producers wondered whether the company's Cancon priorities would also be shifting.
That theory wasn't exactly quashed when Citytv announced a single Canadian project as part of its slate for the coming year – season three of the canine police procedural Hudson & Rex (Shaftesbury, Pope Productions), which has proven to be a legitimate hit for Citytv.
Following Rogers Sports & Media's virtual upfront presentation on Monday (June 22), Playback Daily caught up with VP of TV programming and content Hayden Mindell, who said that domestic production remains a core element of Citytv and Rogers' strategy, and that more greenlight announcements will be forthcoming in the back half of the year.
"What we produce for Citytv, how we go about producing for Citytv, and our commitment to Canadian production hasn't changed one iota," said Mindell.
With production at a standstill across the country, Citytv, like many, felt it was unwise to commit to new shows while there are still so many external factors at play. Rather, Citytv's programming team saw an opportune moment to focus on its development slate, which Mindell said consists of more comedies than ever before – an area of particular focus over the past six months.
"It's given us a great deal of time to drill down into our development – to look at new development, and what we have now, so we can make some really strong decisions in mid-fall." He added that the CRTC has been "very considerate of the circumstances," though concrete expectations surrounding Canadian production expenditure (CPE) have not been given while issues such as production insurance remain unresolved.
As for Citytv's slate of U.S. acquisitions – 21 returning and four new – Mindell said this year was very different than any other, as the traditional process of viewing pilots and U.S. upfront presentations was upended by the pandemic.
"All of that got smothered by COVID-19 and the process didn't exist anymore, meaning there were no pilots to view, no strict timelines as to when deals were going to be done and fewer shows overall."
Whereas Rogers Sports & Media would typically acquire around 15 news shows during the L.A. Screenings, this year saw just four, including half-hour comedy Young Rock, about the formative years of Dwayne "The Rock" Johnson, and Law & Order: SVU spin-off Law & Order: Organized Crime.
While Mindell admits it was strange not to have any pilots to view – meaning his team's decisions were based more on the stars and showrunners than in previous year – he says the company came away with "everything we wanted."
"There's no rule book on how to manage these changes and, like everyone, we're having to adjust on the fly. Hopefully we made the right choices," he said.
Banks' first 'public' appearance
The Rogers Sports & Media's upfront also served as somewhat of a virtual introduction for president Jordan Banks, who, after taking the reins from Rick Brace last summer, has remained largely in the background for the past 10 months.
Banks, the former managing director of Facebook and Instagram Canada, said sport-focused original content is top of mind for Rogers Sports & Media as it looks leverage its portfolio of assets and dive further into the world of sport and sport-centric content.
"We've spent a lot of time and money focusing on licensing content… and with rented content comes certain restrictions that aren't always in our best interests," he said. "So we are going to think about how to use all the unique access, on-air personalities, influencers in the social sphere and [access to] famous Canadians to develop original content that fans are going to love, and ultimately will augment our broadcast."
On Thursday (June 25), Rogers Sports & Media gave a glimpse of what some of that programming might look like, with Sportsnet and Team Canada partnering for a six-part digital series called Athlete2Athlete. The series, which launches today on sportsnet.ca and Sportsnet's YouTube channel, features Canadian athletes such as Rosie MacLennan, Kia Nurse, Donovan Bailey and Marie-Philip Poulin and goes "beyond the sports headlines to have honest and open conversations designed to motivate and unite Canadians."

Elsewhere, Banks said Rogers Sports & Media will be on the hunt for M&A opportunities to bolster its sporting focus. "How do we leverage a very healthy balance sheet, so that we can go out and acquire companies that we know will be additive to our business and to the fan experience?" he said.
He also called on the government to regulate foreign-based digital video platforms. While Rogers Sports & Media's position on this topic has been stated previously, this is the first time Banks has publicly spoken on the need to bring streaming services into the regulatory tent.
"Netflix, for example, is a broadcaster, distributor and content creator – as are we – yet we are treated totally differently, so levelling the playing field  would be great for Canadian media companies," he said.