NB lawyer, veteran journalist named CRTC commissioners
Newly appointed commissioners Ellen C. Desmond and Nirmala Naidoo will take over from outgoing members Christopher MacDonald and Linda Vennard.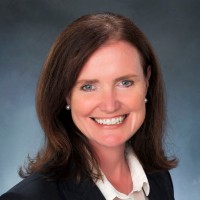 Minister of Canadian Heritage Steven Guilbeault has filled two gaps in the CRTC's leadership team.
Ellen C. Desmond (pictured, right) has been named commissioner for the Atlantic region and Nunavut, previously held by Christopher MacDonald. Nirmala Naidoo (pictured, left) will be the commissioner for Alberta and the Northwest Territories, which was last held by Linda Vennard. Both Desmond and Naidoo will serve a five-year term.
Desmond has spent the last 14 years on the New Brunswick Energy and Utilities Board, currently serving as director of legal and administrative. She earned a Masters in Law at York University and taught part-time at the University of New Brunswick Law School. Desmond is also the Atlantic Canada lead for Women General Counsel Canada, the chair of the administrative law section for the New Brunswick branch of the Canadian Bar Association, and a member of the Accounting and Auditing Standards Oversight Council.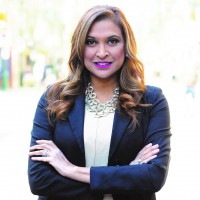 Naidoo is a veteran news anchor, journalist, as well as a humans rights and environmental advocate. She previously served as the evening news anchor at Global Calgary and CBC Calgary. Naidoo most recently worked as executive director for Green Calgary and as senior manager for the Alberta Climate Change Office. She has worked as a journalist in Canada with W5 and in London with Christian Science Monitor Television, Visnews, NBC London and Middle East Broadcasting.
"Their extensive expertise in the industry will be strong assets to the CRTC," said Guilbeault in a statement. "I am confident that they will play a pivotal role in bringing forward their respective region's perspectives."
In a recent appearance at the Banff World Media Festival, Guilbeault said the Liberal government aims to table updated legislation for the broadcasting and telecommunications acts in the fall. The minister says government is reviewing options to give the CRTC more regulatory powers and ensure internet giants fairly pay into the system to support Cancon.