In brief: Six Cineplex theatres confirmed to reopen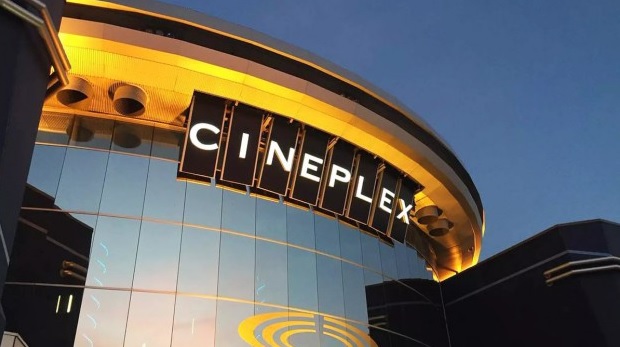 The chain will reopen six locations in Alberta this Friday, while Wattpad unveils a new partnership and Raven Banner Entertainment is attached to a new V/H/S film.
Cineplex to reopen six theatres in Alberta this Friday
It's official: six Cineplex theatres in Alberta will reopen this Friday (June 26).
The theatre chain – which announced it was working to reopen six theatres in the province last week, pending the loosening of COVID-19 restrictions – has given Cineplex Cinemas North Edmonton and VIP, Cineplex Odeon South Edmonton Cinemas, Scotiabank Theatre Edmonton, Cineplex Odeon Crowfoot Crossing Cinemas, Cineplex Odeon Sunridge Spectrum Cinemas, and Cineplex Cinemas Seton and VIP the greenlight.
The company also announced it would reopen 13 other theatres in Alberta on July 3, with all theatres featuring enhanced safety and cleaning measures as well as physical distancing procedures. Cineplex's three Rec Room locations in Alberta are also now open with reduced operating hours and enhanced measures.
Some of the changes detailed on Cineplex's website as to what to expect include: having auditorium seats, handrails and kid booster seats wiped down between each showtime; hand sanitizer available in the lobby and games area; reserved seating in every auditorium to ensure physical distancing and reduced auditorium capacity; guests arriving no more than 15 minutes early to ensure physical distancing in lobbies; and limited concessions. Employees are also required to declare they are symptom-free, to wear the personal protective equipment they need such as face coverings and must wash their hands at least every 30 minutes. Cineplex also recommends that guests wear a mask and that in the event of a guest forgetting their mask at home, a mask will be available at the theatre for no charge. Click here to read more.
The theatre chain is also offering $5 tickets to releases such as Bloodshot, The Invisible Man, Jumanji: The Next Level, Bad Boys for Life and Sonic The Hedgehog. In select markets, theatres will be showing a selection of films from Quentin Tarantino.
Earlier this week, exhibitor Landmark Cinemas said it would also open three Alberta venues tomorrow, with six more set for July 3. In B.C., 13 theatres will also reopen on July 3. Landmark will screen titles such as Jurassic Park, Jaws, The Empire Strikes Back, Wonder Woman, and ET: The Extra-Terrestrial, with ticket prices set at $5.00 and $2.99 on Tuesdays.
Wattpad's latest partnership
Global multi-platform entertainment company Wattpad has teamed up with Australia's Screen Queensland to develop film and TV projects. Leveraging Wattpad's global audience insights, machine learning and stories from emerging writers the two will work together to create hit projects. They plan to select up to three stories from the platform, asking creatives in the Queensland screen industry to submit their take on how they would translate stories for the screen. Those tapped to move forward in the process will receive input and feedback from the Wattpad platform audience over the next 12 months, with the goal of selecting one project to secure marketplace backing to move forward into production in the region.
Raven Banner on board V/H/S reboot
Development is underway on another V/H/S film with Raven Banner Entertainment attached.
Written and developed by American film director David Bruckner, who directed a segment in the first film and is also set to produce this latest instalment, V/H/S 94 will be the first in the horror anthology franchise to be presented as a single, fluid narrative. The first V/H/S film came out in 2012, leading to V/H/S/2 in 2013 and V/H/S: Viral in 2014.
The project will be produced by V/H/S co-creator Brad Miska, Tom Owen, Josh Goldbloom and Parinda Patel from Cinepocalypse Productions in partnership with Studio71. Raven Banner Entertainment, which handles worldwide sales on the project, has been introducing buyers to the reboot at the Virtual Cannes Market this week. Raven Banner's Michael Paszt, James Fler and Andrew T. Hunt all serve as executive producers.
Filmmaking collective Radio Silence, which counts Ontario-shot Ready or Not and V/H/S (2012) among its credits, are involved in the new instalment in a producing role. Filmmakers Simon Barrett (The Guest), Timo Tjahjanto (The Night Comes For Us) and Chloe Okuno (The Watcher) are also on board. Producers are currently in talks with other filmmakers for the project.