Upfronts '20: Transplant, Jann, Letterkenny earn renewals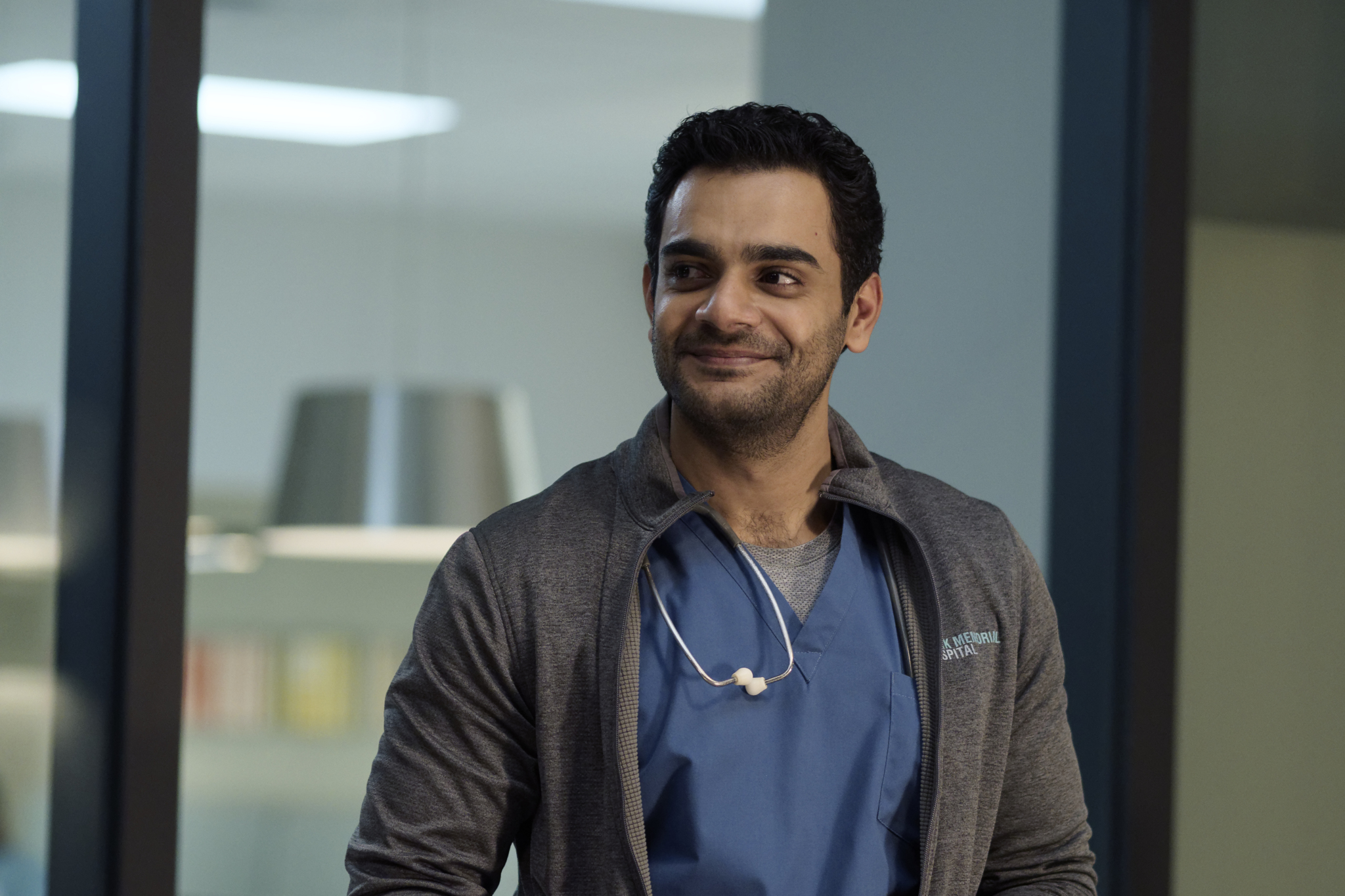 Great Pacific Media's Mud Mountain Haulers and Blue Ice Pictures' The Surrealtor were among the new series unveiled at Bell Media's "Homefront" presentation.
Transplant, Jann and Letterkenny were among a raft of high-profile renewals as Bell Media revealed its roster of new and returning English-language programming during its virtual "Homefront" presentation.
Hot off the medical drama's acquisition by NBC, Bell Media president, content and programming Mike Cosentino confirmed that Sphère Média-produced Transplant would return for a second season, with writers already working on breaking new stories. The show starring Hamza Haq garnered an average weekly audience of 1.4 million viewers (2+) during its first season on CTV.
As well, building on the news that Jann's sophomore season would debut this fall, the comedy produced by Project 10 Productions and SEVEN24 Films received the go-ahead for a third season, while Crave confirmed Letterkenny (New Metric Media/DHX Media/Playfun Games) would return for its ninth.
Previously announced commissions such as New Metric's comedy Children Ruin Everything and Make It Right Productions' Holmes Family Effect (previously known as Holmes Family Rescue) were also confirmed. Children Ruin Everything was officially greenlit this January and features Modern Family's Chuck Tatham as an executive producer, while Holmes Family Effect was one of two Mike Holmes-fronted series introduced at Bell Media's 2019 Upfront. This Is Pop (which formerly went by working title Pop Evolution) from Banger Films, a director-driven music documentary series featuring some of the biggest names in music as they dish on the untold stories of the most pivotal moments in pop music history, and The Stand-Up Show with Jon Dore from Just For Laughs were also confirmed last June.
New seasons of Corner Gas Animated (season three), The Amazing Race Canada (season eight) and Wynonna Earp (season four) were also among the previously announced CTV renewals. In March, Wynonna Earp confirmed it had halted production as part of COVID-19 prevention measures, marking the second major production delay on its fourth season.
Elsewhere, CTV unveiled paranormal series The Surrealtor from Blue Ice Pictures, which follows realtor Nick Roman and a team of specialists as they handle houses that scare buyers away, and MasterChef Canada: Back to Win from Proper Television, an all-star edition of MasterChef Canada that sees some of the best chefs from the past six seasons compete for $100,000 and the MasterChef Canada distinction. In February, The Surrealtor received a straight-to-series order from U.S. genre-focused channel Syfy.
As well, two new 60-minute Discovery Original series were also revealed: Untamed Productions' Chasing Monsters and Great Pacific Media's Mud Mountain Haulers (working title, 8 x 60 minutes). Hosted by adventurer Cyril Chauquet, Chasing Monsters looks at the elusive monster fish hidden in oceans, lakes and rivers. Meanwhile, Mud Mountain Haulers follows brothers Craig and Brent LeBeau as they run their three-generation LeBeau Bros. logging business, going to the steepest frozen mountains and working to keep their business alive.
Great Pacific's Heavy Rescue: 401 and Highway Thru Hell were also confirmed to return for their fifth and ninth seasons, respectively, and Bell Media Studios' Exploration Productions Disasters at Sea was announced for a second season.
Meanwhile, Buffy Sainte Marie: Power in the Blood was greenlit as a CTV original. Produced by White Pine Pictures, the documentary celebrates and sets the record straight on the iconic musician and activist through exclusive access, rare archives and insightful interviews.
Bell Media also announced CTV and Crave original documentary Howie Mandel: But, Enough About Me from Melbar Entertainment Group. Directed by Barry Avrich, who recently directed and served as an executive producer on documentary David Foster: Off The Record (Bell Media Studios/Melbar Entertainment Group), the project explores the Canadian comedian, actor and TV host's rise, featuring interviews with Heidi Klum, Simon Cowell and David Dobrik.
Director Michelle Latimer's documentary Inconvenient Indian (90th Parallel Productions/The National Film Board of Canada) was also unveiled as part of Bell Media's Crave Original documentary lineup alongside Kings of Coke (Connect3/Urbania); director Kat Jayme's The Grizzly Truth (Grizz Films/Uninterrupted); director Bobbi Jo Hart's Fanny: The Right to Rock (Adobe Productions International); and The Corporation sequel, The New Corporation from directors Jennifer Abbott and Joel Bakan (Grant Street Productions/Screen Siren Pictures).
Inconvenient Indian, Fanny: The Right to Rock and The New Corporation were all revealed alongside the greenlight for docuseries We're All Gonna Die from 90th Parallel Productions in partnership with Crave in April 2019.
Bell Media Quebec president Karine Moses also made an appearance during the Homefront, noting that with the recent acquisition of French-language TV network V and AVOD Noovo, a brand relaunch was planned for the network for this fall. "The future is bright for V, Noovo and Bell Media, and we can't wait to work with you to grow these brands in Quebec," she said.
Image of Transplant courtesy of Bell Media