WGC, BIPOC TV & Film disagree over story coordinator role
Both organizations released statements on the issue, which was first sparked by a petition launched by BIPOC TV & Film for story coordinators to receive guild status.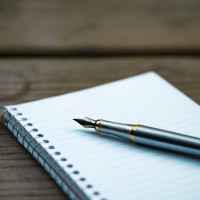 The conversation around story coordinators in Canada's film and TV industry continues as the Writer's Guild of Canada (WGC) and BIPOC TV & Film release new statements on their respective positions.
The grassroots organization expressed its "disappointment" at a letter the WGC released to its members on Friday (June 19), with the guild maintaining that story coordinators are not writing positions and cannot be protected under its Independent Production Agreement (IPA).
BIPOC TV & Film first raised the issue with a petition on June 5, calling for the WGC to give story coordinators guild status so workers could receive a "standard livable minimum rate," along with health and retirement benefits. The petition states that the role is largely held by BIPOC writers entering the industry and has evolved from an entry-level position to one with larger responsibilities.
The organizations held a call to discuss the petition on June 12, with WGC executive director Maureen Parker and WGC councillors Alex Levine and Marsha Greene speaking with representatives from BIPOC TV & Film, where the WGC "reviewed the factual problems with the demand to cover this group."
In their statement to members, the WGC said story coordinators "may verbally contribute ideas in the story room among their numerous other tasks" but do not write script material. Once coordinators are asked to write they must receive a separate writing contract, and if they are asked to polish scripts or punch up jokes, they should be contracted as story editors. The WGC added that the position of script coordinator has been covered by IATSE Local 411 in 2011, which represents production coordinators in Ontario.
The WGC went on to say that the "underlying issue here is a lack of writing work," noting that the guild continues to lobby for increased levels of Canadian production in the face of fewer commissions from broadcasters. According to the WGC, Bell Media has reduced its scripted content by 83%, Corus Entertainment by 63% and Rogers by 61%, adding that global streaming services such as Netflix and Hulu have also cut down their scripted Canadian-produced productions. The letter was signed by Parker, president Dennis Heaton, and the guild's council members.
In its response – also released Friday – BIPOC TV & Film proposed that the script coordinator role should be considered in-production only, while the WGC covers story coordinators hired for development rooms or pre-production writing rooms and recognizes that verbally contributing story ideas should warrant a credit. The organization also called for the WGC to start a "a public dialogue with the CMPA on the evolving needs and definitions to stay current with the realities of writing rooms in 2020 and beyond."
According to BIPOC TV & Film, there are currently 14 script coordinators covered by IATSE 411 on a non-exclusive basis, who largely work on service productions, with many also working as production coordinators or assistant production coordinators. The definition of script coordinators on the IATSE 411 website does not include verbal contributions in the writing room.
Image: Unsplash