Deals: Corus, Cineflix Rights, Blue Ant
Global adds two award-winning newsmagazines ahead of its Upfront, while Apple teams with Cineflix Rights and Kan 11 to co-produce Tehran.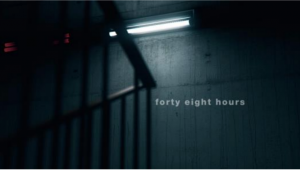 Corus Entertainment
Ahead of its 2020/21 Upfront tomorrow (June 23), Corus Entertainment's Global has announced it has added award-winning newsmagazines 60 Minutes and 48 Hours (pictured) to its fall slate.
Running for its 53rd season this September, 60 Minutes features investigative reports, interviews and profiles, covering a wide range of topics such as politics, lifestyle, business, pop culture, health and science. Meanwhile, each week sees 48 Hours examine a legally complex and emotionally compelling case, helping to exonerate the wrongly convicted. The two Emmy and Peabody award-winners are produced by CBS News and distributed internationally by ViacomCBSGlobal Distribution Group.
In February, Corus announced it was bringing podcast Crime Beat (13 x 60 minutes) to Global. The first Canadian podcast to make its broadcast debut, the series written and produced by Global Calgary crime journalist Nancy Hixt examines the lives of victims from high-profile Canadian criminal cases. Featuring reporting from Global News journalists, the adaptation wrapped earlier this June. The series is executive produced by George Browne.
Cineflix Rights
Apple has struck a deal to co-produce espionage thriller Tehran with Cineflix Rights and Israeli network Kan 11.
Created by Moshe Zonder, Dana Eden and Maor Kohn, the show follows a Mossad agent who has to go undercover in Tehran, placing her and everyone around her in jeopardy. Produced by Donna and Shula Productions in association with Paper Plane Productions with the participation of Cineflix Rights and Cosmote TV, Apple TV+ will serve as the exclusive streaming home of the drama worldwide, with the series joining Apple TV+'s original slate.
Directed by Daniel Syrkin, the series stars Niv Sultan (Flawless), Shaun Toub (Homeland), Navid Negahban (Homeland), Shervin Alenabi (Baghdad in My Shadow), Liraz Charhi (A Late Quartet) and Menashe Noy (Big Bad Wolves). Zonder serves as a writer on the show alongside Omri Shenhar, while executive producers include Dana Eden, Shula Spiegel, Alon Aranya, Julien Leroux, Peter Emerson and Eldad Koblenz.
Blue Ant Media
Blue Ant Media has launched a trio of linear channels on The Roku Channel in the U.S. Part of Roku's lineup expansion and new Live TV Channel Guide, the three new additions are: Love Nature, Love Nature Español and ZooMoo.
A joint venture between Blue Ant and Smithsonian Networks, Love Nature programming available on the channel include Secrets of Wild Australia (7 x 60 minutes), Animal Empires (6 x 60 minutes) and Land of Gremlins (3 x 60 minutes). Meanwhile, ZooMoo's lineup features series such as live-action Kooki's Crafty Show (26 x 11 minutes) and live-action puppet show Lost (32 x 11 minutes). ZooMoo Networks is also a joint venture with DirectTV Latin America.
"Blue Ant Media's partnership with Roku is an important step in our AVOD expansion in the U.S. market because it allows us to introduce our suite of premium brands to one of the largest and most engaged streaming audiences in the world," said Ward Platt, CEO, kids and global networks for Blue Ant Media in a statement.

9 Story Distribution
9 Story Distribution International has picked up the worldwide rights to the animated preschool series Guitar & Drum. Chile's Punkrobot Animation Studio and Brazil's Hype Animation produce the 52 x five-minute series, which premiered on Disney Channel Latin America in May. The animated series follows the adventures of two musical instruments who are also best friends.
With files from Kidscreen