In brief: CMF, SODEC partner on new fund
The predevelopment fund is aimed at French-language TV series adapted from Quebec literary works, plus imagineNATIVE's 21st festival goes online.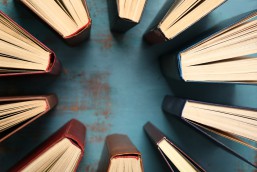 CMF, SODEC introduce a new fund for TV series based on Quebec literary works
The Canada Media Fund (CMF) and Société de développement des entreprises culturelles (SODEC) have unveiled a new fund supporting French-language TV series adapted from Quebec literary works in the fiction, documentary, youth and animation space.

The Predevelopment Funding Program for TV Series Based on Quebec Literary Adaptations will enable participants to access the expertise needed for the predevelopment of one or more projects that haven't received support from a broadcaster, distributor or development funding.
The guidelines state that in addition to projects being a Quebec literary adaptation, they must not have been started before the application deadline; all rights and options necessary for development and production of the project must be held by the applicant company; all key positions involved must be held by creatives who have been tax residents of Quebec for at least two years; and that all eligible projects must be new and have never picked up funding from either SODEC or the CMF before. As well, eligible companies are allowed to submit up to two projects per deadline and co-productions are not eligible for the program.
Applications for the stream are due on July 27. Submissions will first be accessed by SODEC staff, with evaluations discussed with the CMF before a final joint decision.
imagineNATIVE's 21st festival goes online
The imagineNATIVE Film + Media Arts Festival is heading online for its 21st edition. Originally set to take place in Toronto from Oct. 20-25, the festival will now run virtually across the course of its six days. Featuring over 100 Indigenous artists from across the globe, the program will offer live screenings, live pitches, performances, featured discussions, virtual exhibitions and interactive engagements among other special events.
As well, imagineNATIVE announced it will host giveaways throughout the festival, highlighting Indigenous companies and artists through various physical and virtual goods. "With the community as a priority, the 2020 imagineNATIVE Film + Media Arts Festival will be guided by Indigenous practices of gifting and reciprocity. To gift is an act of acknowledgement," said artistic director Niki Little in a statement. "It comes with notions of collective responsibility and opportunities to name relationships between nations."
TIFF and Wapikoni Mobile unite viewers for National Indigenous Peoples Day
To commemorate National Indigenous Peoples Day on June 21, TIFF has announced it will screen 11 short films from Indigenous youth, in partnership with Wapikoni Mobile. The films, which celebrate the complexity, resilience, joy and power of Indigenous life today, will be shared via a live Facebook watch party at 3 p.m. EDT.
Films set to be featured include: Karen Pinette Fontaine's Batailles; Nick Rodgers' The Guest; Joleen Mitton's Healing Journey One Button at a Time; Eva Kaukai and Manon Chamerland's Throat Singing in Kangirsuk, which recently took part in the We Are One global film festival; Charlie Gordon's Kinauvunga; Christopher Grégoire-Gabriel's Mitshishuss; Ashton Janvier's Nuhe nenë boghílníh; Rose Stiffarm's Rose Exposed; Raymond Caplin's Traditional Healing; Tyler Jacobs' Walk with my Spirits; and Ariel Waskewitch's Zuya.
Following the online program, there will be a member meet-up on Zoom in the Virtual Bell Blue Room at 5 p.m. EDT. Participants can RSVP through TIFF Loyalty by today (June 19).
Docs to watch from the NFB's Black communities in Canada playlist
Playback Daily's sister publication Realscreen has partnered with the National Film Board of Canada (NFB) to amplify documentaries that educate and inform, sharing films selected by the organization's team from its Black communities in Canada playlist.
The playlist is a free collection of films from award-winning Black filmmakers, creators and allies of the Black community. Click here to read more.
Image: Shutterstock