CRTC denies Blue Ant Media's request to reduce PNI requirement
The Commission determined the broadcaster did not give "sufficient justification" to reduce the required PNI spend from 13.5% to 5% for its eight channels.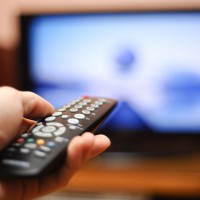 The CRTC has rejected an application from Blue Ant Media to reduce its required programs of national interest (PNI) spending from 13.5% to 5% of the previous year's grosses.
The broadcaster called for the reduction in relation to a 2017 order from the government for the CRTC to reconsider PNI expenditures after setting them at 5% across the board. The CRTC would go on to reverse course and set PNI for Bell Media and Corus Entertainment to 7.5% and 8.5%, respectively, and kept Rogers Media at 5%. Blue Ant argued the government order created uncertainty around PNI at the time it applied for the licence renewal of its eight Canadian channels: A.Side, BBC Earth, Cottage Life, HIFI, Love Nature, Makeful, T + E and Smithsonian Channel.
Blue Ant also argued that a lower PNI would allow its services to "better respond to increased competition for Canadian viewership from both traditional and OTT services, adding that the current requirement "impedes its ability to deliver programming that interests audiences."
The CRTC renewed the broadcast licences for Blue Ant's channels in 2018, setting its Canadian production expenditure (CPE) at 21% of the previous year's revenue and PNI at 13.5%. At the time of the renewal, the CRTC stated the PNI requirement was fair, while addressing it was higher than most services, stating the company had "built its programming strategies in line with these spending requirements."
The CRTC received interventions from the Writers Guild of Canada (WGC), the Canadian Media Producer's Association (CMPA) and the Director's Guild of Canada (DGC), arguing that the broadcaster "should have known" PNI expenditure requirements would change, with the WGC adding that the broadcaster "had not explained why any uncertainty relating to the PNI expenditure requirements for the large television groups would be relevant." The DGC added that Blue Ant made no attempt to address its concerns in the licence renewal process, despite having time to do so.
The CMPA also argued that the CRTC has already given Blue Ant "sufficient flexibility" by "imposing an independent production requirement comprising only 25% of its PNI expenditures, a third of the 75% required of the large English-language television groups." A reduction of 5% would mean that required spending on independently produced programming would be held at 1.25%, or 25% of 5%. Blue Ant responded by saying it would maintain the same level of independently produced programming even if the PNI requirement is reduced.
In its decision, the CRTC concluded that Blue Ant had "not provided sufficient justification" for a change in its PNI requirements.
Image: Shutterstock