Media leaders talk insurance, co-commissioning during pandemic
Insurance remains an unanswered question as companies examine risk on a project-by-project basis, execs from Lionsgate, HBO Max, Yes Studios and CBC told BANFF delegates.
Despite many global territories now having extensive guidelines for how they can restart production, international media leaders told the Banff World Media Festival (BANFF) Virtual Edition that the question of insurance remains unanswered, with content companies take a project-by-project approach to getting cameras rolling again.
Moderated by Variety's international editor Manori Ravindran, the panel featured: Kevin Beggs, chairman of Lionsgate Television Group; Sandra Dewey, president, business operations and productions, HBO Max, TNT, TBS and truTV; Danna Stern, managing director, Yes Studios; and Catherine Tait, president and CEO, CBC/Radio-Canada.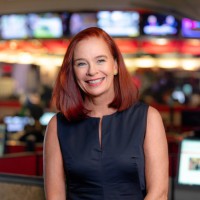 In Canada, where an industry-wide insurance solution has been proposed to the government, CBC's Tait said the industry is "simply not in a position to take the level of risk involved with productions, especially drama productions." However, the CBC/Radio-Canada head said she was encouraged to hear Canadian Heritage Minister Steven Guilbeault say the government was looking seriously at the shared-risk insurance proposal during his interview earlier in the day.
The increased costs to production – pegged at anywhere from 8% to 25% by the CMPA – will also put a strain on broadcasters' content budgets, and could ultimately reduce the number shows that get made. "We have a finite number of dollars and if there's incremental costs, it just means fewer productions, so there are some really hard choices that each of us, I'm sure, has to make," said Tait.
While Canadian production seems likely to remain at a standstill until an insurance solution is found, some projects could move ahead for HBO Max, Lionsgate and Israel's Yes Studios, all of which are trying to find a balance between on-set safety, fiscal considerations and the need to get new content on screen.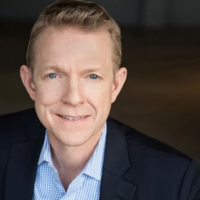 In the case of Lionsgate, Beggs said the company had six pilots ready to go as production shut down across North America, some of which were already insured and some that weren't. "We ultimately suspended [production] on our own in most cases. We will take insurance claims on some of those, and for others that were prepping and never got going, we will in essence take the hit or, with our network partners, figure out how we divvy up the costs so that we can maintain our insurance when we resume," he said.
With regard to new productions, said Beggs, it will likely boil down to which productions Lionsgate and others are willing to take a risk on. "We probably just have to look at the risk tolerance on each production (TV is a little different than movies), and protect ourselves as best we can with protocols to get back into production. But [insurance] is an unanswered question, that is for sure."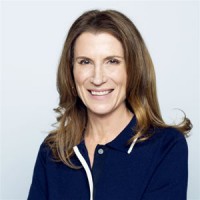 HBO Max's Dewey echoed those comments, saying the company is "deep into various conversations about what the possibilities are to address risk." U.S. studios will ultimately have to undertake a case-by-case examination of which projects they can resume production on, she said.
Given the lack of shows produced since mid-March, "there will probably be an appetite to assume more risk than they would have, absent all these circumstances," Dewey noted.
For Tel Aviv, Israel-based Yes Studios, production is moving ahead without insurance. "Basically, production now is uninsurable, because this is a pre-known condition," Stern told delegates. "Our productions are quite small to begin with, so we don't have a lot of crew, but even that is going to be scaled back."
The Israeli production sector will be one of the first to resume, noted Stern, meaning there is little in terms of a blueprint for restarting.
"It's a hard decision to make, whether to jump in there and get production and this industry going again…while mitigating risk. It's a balance – wish us luck."
Financial stresses could give rise to co-commissioning boom
Another by-product of the COVID-19 crisis will likely be a greater need for international broadcasters, platforms and content companies to pool resources in order to get projects made. "We're seeing how one plus one equals more than two in terms of collaboration," observed Tait.
"Dollars are going to be much more limited going forward. We all are going to suffer from the ultimate impact on each of our economies. We're going to have to be very clever and… figure out how to make great shows with more partners," said Tait, adding that CBC is working with HBO Max on a project where the "partnership allows [CBC] to bring more value to the show."
For Lionsgate, which shoots a number of series including Zoe's Extraordinary Playlist in Vancouver, Beggs said the amount of travel for executives and writers supervising the shows will likely be drastically reduced due to 14-day mandatory quarantine requirements. The result will be more "producer-director types" traveling to the filming location and staying for the duration of production, as opposed to shuttling back and forth to L.A.
Beggs also said he believes content companies are looking at coproductions both as a way to mitigate risk and find locations that are less impacted by the pandemic. "All those strategies are being considered and deployed on a show-by-show basis. I don't think there's any one generalization, because every show is so different. But where possible, things that might have been 'oh, we'll think about it next year,' might bubble up to the top for both buyers and producers," he said.