PBS, int'l broadcasters ink deal for Skindigenous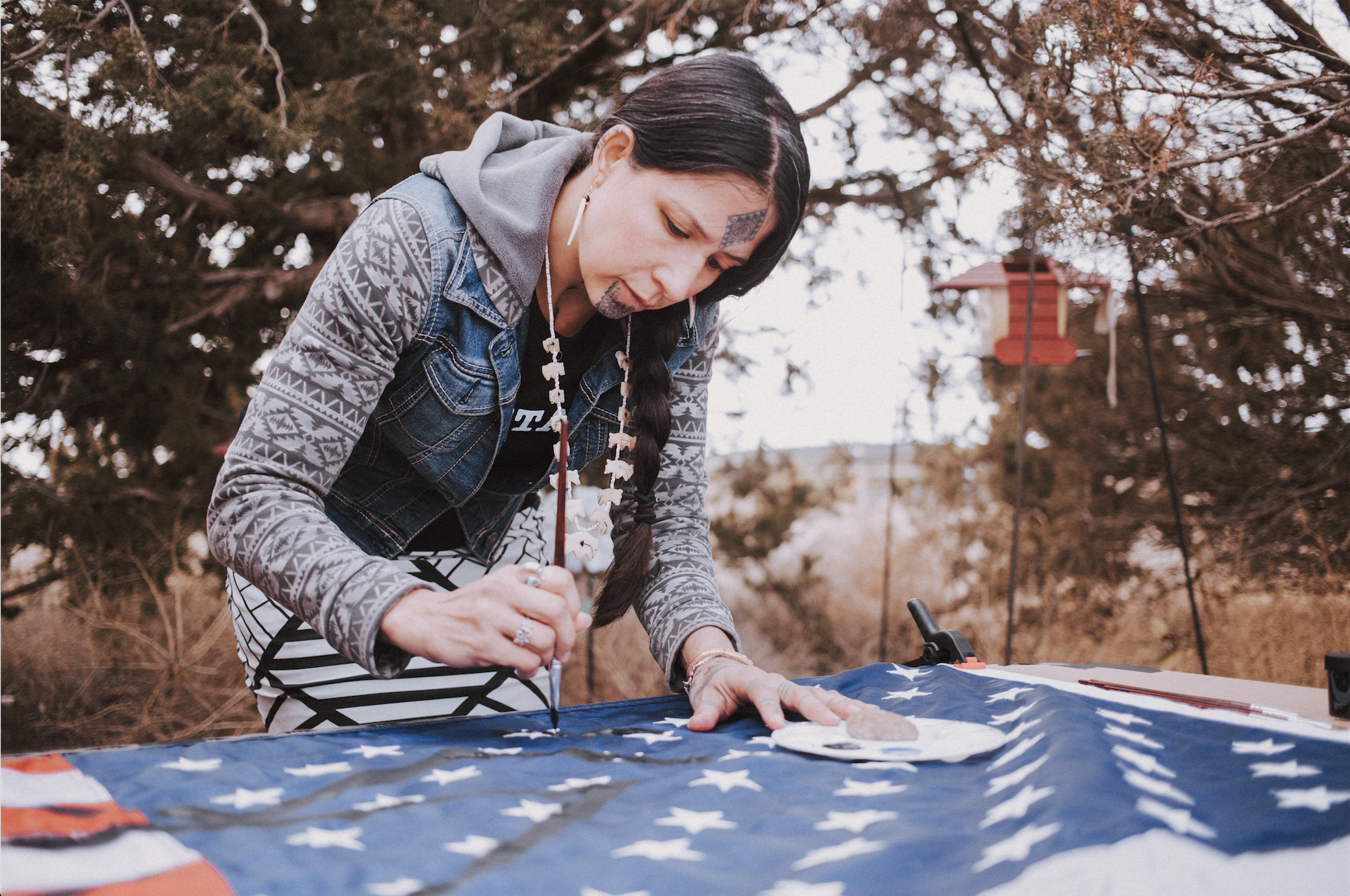 The 2020 Rockie Awards nominee from Nish Media is also currently in production on its third season.
Nish Media's docuseries Skindigenous is headed around the globe.
Represented by Filmoption International, the APTN series exploring Indigenous tattooing traditions has been licensed by PBS and sold to a number of international broadcasters.
The Rockie Awards nominee's freshman season has been picked up by NITV in Australia, RSI Switzerland and MAORI TV in New Zealand. As well, both season one and season two of the 26-minute series have been sold to UR Sweden and France's USHUAIA.
Broadcast in both English and Dene, season two of Skindigenous debuted earlier this year on APTN. It examines how "ancient tribal rites are carried into today as part of a tattoo culture that lets people know of their heritage." The show's sophomore season looked at artists in LeBret, Sask., Kahnawake, Que; Haida Gwaii, B.C.; Amsterdam; India; Taiwan; and New Zealand, to name a few.
Similar to season one and two, season three of Skindigenous, which is currently underway, is expected to return for 13 episodes with production set to restart in late summer 2020. Additionally, season three will be the show's last due to the pandemic and travel, leading Nish Media to look at more national shows, according to a spokesperson for the prodco. Colombia, Australia and Blue River, B.C. are among the locations featured.
Produced by Nish Media head Jason Brennan, season two saw Brennan serve as a writer/director alongside Roxann Whitebean, Angie-Pepper O'Bomsawin, Randy Kelly, Courtney Montour and Sara Ben-Saud.
Skindigenous is up for the Arts & Music category at the Rockie Awards International Program Competition. Hosted by Baroness von Sketch Show's Aurora Browne, Carolyn Taylor and Jennifer Whalen, the awards will be live streamed on YouTube today (June 15) at 3 p.m. EDT.
Brennan also took part in a pre-taped roundtable with nominees within the Rockie's Arts & Entertainment stream with Lucie Duxbury, executive producer of 24 Hours in A&E, Matt Hornburg, executive producer of marblemedia's Blown Away, and Sarah Ramsden, executive producer of Who Are You Calling Fat? It can be seen by registering in Banff Virtual Edition's BanffXchange app.
Photo courtesy of Sara Ben-Saud