Cineplex-Cineworld deal falls apart, legal battle underway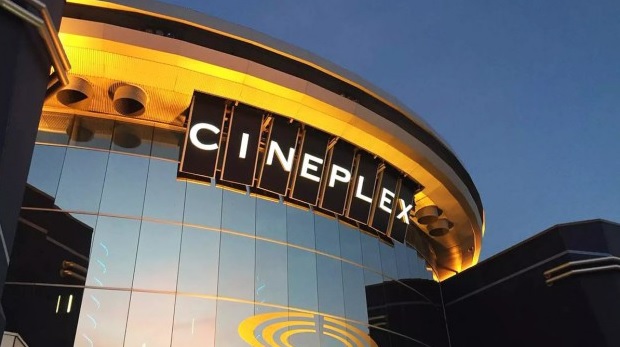 Cineworld said it is pulling the plug on the deal because Cineplex breached agreement terms, while Cineplex said the allegations represent "buyer's remorse."
Six months after Cineworld Group rocked the film industry with its proposed $2.8-billion acquisition of Cineplex, the deal has been called off.
The U.K-headquartered company issued a notice on Friday (June 12) saying it was pulling the plug because it had become aware of "certain breaches" by Cineplex in relation to the deal. In addition, Cineworld said a "material adverse effect" had occurred with respect to Cineplex, though declined to expand. As a consequence of these matters and Cineplex's unwillingness to cure the breaches, Cineworld has notified Cineplex that it has terminated the Arrangement Agreement with immediate effect," read a statement released after markets closed Friday.
Cineplex fired back on Friday evening, saying it believes Cineworld has "no legal basis" to terminate the deal and that the U.K. firm has breached its contractual obligations. The Canadian theatre chain said it "vigorously denies Cineworld's allegations" and plans to initiate legal proceedings "promptly."
Cineplex says that the terms of the agreement explicitly excludes "outbreaks of illness or other acts of God" from the definition of material adverse effect
"Cineplex believes that Cineworld's allegations represent buyer's remorse, and are an attempt by Cineworld to avoid its obligations under the Arrangement Agreement in light of the COVID-19 pandemic," added Cineplex.
Timeline of events
News of the $2.8-billion, debt-financed deal first emerged in mid-December, with Cineworld agreeing to acquire all of the issued and outstanding common shares of Cineplex for $34 per share in cash. At the time, it was expected that the deal would close in the first half of 2020, pending approval from shareholders, Investment Canada and the Competition Bureau.
Built into the agreement was a "go-shop" period in which Cineplex was allowed to solicit offers from other buyers. During a seven-week period, Cineplex said it contacted 52 third parties but no superior offers emerged.
By Feb. 19, the deal had been approved by both sets of shareholders and the Ontario Superior Court of Justice. However, within three weeks the COVID-19 pandemic had hit North America. On March 12, Cineworld reiterated its intention to move ahead with the transaction, but, as Hollywood tentpoles like James Bond No Time To Die saw their release dates pushed back, a growing number of voices in the investment community began to question the viability of the deal against the backdrop of a pandemic.
As early as March 5, forensic financial analysis company Hindenburg Research spooked Cineplex shareholders when it went to Twitter to predict the deal may "fall apart or be reduced in price." Meanwhile, in early April, reports out of the U.K. suggested that Cineworld's lenders were seeking to block the takeover, with insiders suggesting the deal could still go ahead but at a lower price.
At the end of March, both Cineplex and Cineworld laid off staff as cinema operators across the globe looked to curtail costs. In Canada, Cineplex temporarily laid off thousands of part-time workers and cut the salaries of its full-timers and executives.
As recently as May 8, both sides were publicly saying they remained committed to completing the transaction. However, the language used in reference to the deal was beginning to change, with Cineplex noting there could be "no assurance that the conditions to closing the transaction will be satisfied" by June 30.
Adam Shine, managing director, assistant head of research and analyst (media and telecom) at National Bank Financial compared the deal to a game of football stuck a yard from the goal line. "For much of the past three months, the takeover of Cineplex by Cineworld was basically stuck at the one-yard line. With really only one more play to run, just get Investment Canada Act approval, WHO's declaration of a pandemic on March 11 turned things into one endless timeout or rain delay. Suddenly one team had an out and it wasn't entirely obvious how officials would manage through the process," he said.
As the market reopened on Monday, Cineplex shares fell to $10.75 per share, down from $13.82 at market close on Friday. At press time, the share price had climbed to $11.50 per share.
What's next for Cineplex?
As for what's next, the company on Monday outlined theatre reopening plans across the country. Cineplex is working to reopen six theatres in Alberta on June 26, and has further plans to reopen as many locations as possible on July 3, pending the loosening of restrictions related to COVID-19. To do that, Cineplex said it will be enhancing its cleaning protocols "to the highest levels," while also ensuring its workforce has all the required personal protective equipment and implementing physical distancing measures throughout its buildings, including lobbies, games floors and food service areas. When theatres do get back up and running, Cineplex also said it will be launching reserved seating in all its auditoriums to ensure proper social distancing between its patrons.
The company added that it had anticipated Cineworld's decision to terminate the transaction and has developed a "robust contingency plan for operating its business and improving its financial position" as it moves into the back half of the year. However, it noted that forecasting the negative impact on its business will be difficult in the short term.
"With the unknown duration of the pandemic and yet to be determined timing of the phased reopening of Cineplex's businesses, as well as consumers' future risk tolerance regarding health matters, it is not possible to precisely estimate the impact on future results. However, Cineplex is optimistic that the industry will recover over time as consumer demand for the theatrical experience combined with a build-up of anticipated releases of strong film content will help drive visitation as people look to return to normalcy," it said.
After deferring its first-quarter financial filing last month, Cineplex must report its Q1 results no later than June 29.