Carolyn Combs exits as executive director of WIFTV
Combs will step down from the position in August after eight years at the helm, but will continue to be an organization member as she relocates to Toronto.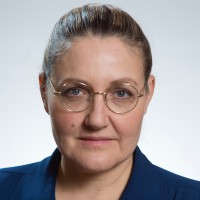 Carolyn Combs will step down from her role as executive director of Women in Film and Television Vancouver (WIFTV).
Combs is set to remain with WIFTV until August before relocating to Toronto to "be closer to her family." She has served as executive director for eight years.
Among her accomplishments during her time at WIFTV – outside of overseeing the overall growth of the organization – were expanding the Spotlight Awards, creating a screenwriting program for Indigenous women, as well as leading WIFTV in its transition to webinars during the COVID-19 pandemic.
"Working for WIFTV over these past eight years has meant a great deal to me. The challenges have been real; but so have the accomplishments," said Combs, in a statement. "I will continue to be a member of this important organization as we work together to meet ongoing challenges."
WIFTV is currently looking for an interim managing director to develop and execute program and event strategies for the organization.
Combs will also continue her work in the industry as a director. Her second feature, Bella Ciao!, had its world premiere at the Whistler Film Festival in 2018. The film takes place over one day, following the lives of the myriad of cultures in East Vancouver, told through the lens of a Chilean refugee.
Bella Ciao!, which was originally set to run theatrically at Toronto's Carlton Cinema in April, will have a three-week national digital run, starting June 25 and running until July 16. Reel Causes has partnered with Commercial Drive Productions to stream the film, with a portion of sales going to two charities: Vancouver's Watari Counselling & Support Services, which provides outreach programs for youth, and Toronto's Casa Salvador Allende grassroots activist group, which promotes and protects Chilean culture with community events.