Gusto gets production rolling on new cooking series
CombiNATION Plates, commissioned by Bell Media for CTV Life Channel, will begin filming in Gusto's Ottawa facility on June 16.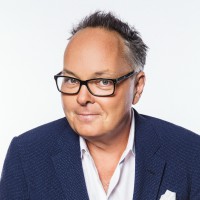 Gusto Worldwide Media is rolling up its sleeve and heading back into the kitchen.
The prodco and broadcaster has announced it is in pre-production on a new cooking series CombiNATION Plates, commissioned by Bell Media for its CTV Life Channel (formerly Gusto TV). The series, which goes to camera on Tuesday (June 16) features host Bianca Osbourne combining culinary classics from two different cultures in each episode. It will also air on Gusto TV in the U.S., the U.K., Latin America and Asia-Pacific.
CombiNATION Plates will be filmed in-house at Gusto's production studio in Ottawa.
Gusto will be among the earliest in Ontario to get back into production since the COVID-19 pandemic brought operations to a screeching halt in mid-March.
The Government of Ontario announced Monday (June 8) that film and TV productions would be allowed to get underway as part of Stage 2 of the province's reopening plan. The government has taken a regional approach to opening, meaning that while regions such as Ottawa and North Bay can enter Stage 2 on Friday (June 12), Toronto and Hamilton are among 10 regions that will have to wait until public health criteria has been met.
"We hit the ground running the moment Premier Ford gave the green-light," said Chris Knight (pictured), president and CEO of Gusto Worldwide Media, in a statement. "We've had the studio on lock-down for nine weeks and have implemented extensive health and safety protocols. This is a single purpose studio, so nobody in or out without an invite. We're looking forward to creating more exceptional content in the new normal."