Ontario film, TV production to reopen with regional approach
Ottawa, North Bay and Waterloo are among 24 regions able to restart on June 12, while regions such as Toronto and Hamilton must wait until they meet public health criteria.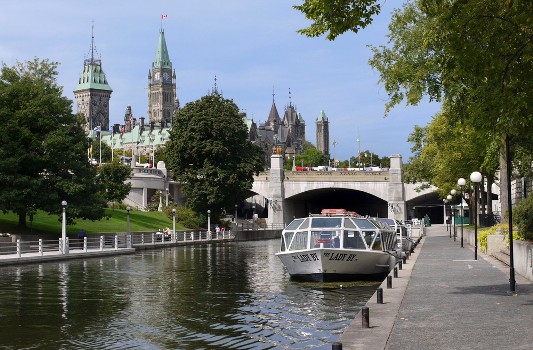 The Government of Ontario has given a partial green light to film and TV production in the province as part of a new regional reopening approach.
Two dozen regions in the province will enter stage two of its reopening stage on Friday (June 12), with film and TV production listed as among the services and businesses allowed to resume. The plan notes that "physical distancing must be maintained between all individuals on set whenever possible and must be taken into consideration when organizing the layout of the set." Gathering limits will be raised to 10 from five across the province.
Major filming hubs, including Toronto, Hamilton and York Region, are among the 10 regions that will not enter the reopening phase. A timeframe for when the regions will enter Stage 2 was not given, but the government says regions will be added "when public health unit regions meet the criteria to proceed to Stage 2."
Among the 24 regions entering the next stage of reopening are Ottawa, North Bay, Peterborough, Waterloo, Simcoe-Muskoka and Thunder Bay. Regions are divided based on public health unit boundaries.
Lisa MacLeod, the Minister of Heritage, Sport, Tourism and Culture Industries in Ontario, will host a "multisectoral teletownhall" tomorrow (June 10) to discuss the province's reopening plans.
Ontario film commissioner Justin Cutler said Ontario Creates has been looking into a regional approach to its production restart during a webinar with Entertainment Partners in May. The government agency has been in discussion with the Northern Ontario Heritage Fund Corporation on regional incentives and how to best utilize its stage space.
The T.O. Film Office confirmed in early April that it would not issue film permits while public health measures are still in place. Toronto brought in close to $2 billion in production spending in 2018, according to a report from the city. Ontario's total volume of film and TV production in 2017/18 came to more than $2.8 billion, according to the CMPA's annual Profile report.
Image: Shutterstock