BANFF set for virtual Rockie Awards 2020
This year's awards will see Baroness von Sketch Show's Aurora Browne, Carolyn Taylor and Jennifer Whalen host and feature talent such as Niecy Nash and Hamza Haq.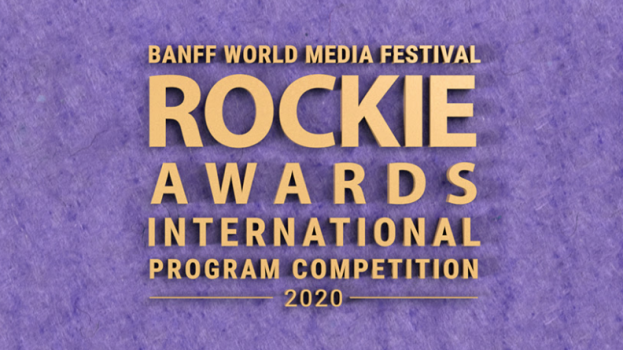 The Banff World Media Festival has revealed more details about its 2020 Rockie Awards International Program Competition, setting the virtual stage with Baroness von Sketch Show stars Aurora Browne, Carolyn Taylor and Jennifer Whalen tapped to host.
The sketch comedy show from Frantic Films – which recently announced its upcoming fifth season would be its last – is currently up for the Rockie's Comedy & Variety category. Previously, the show came out on top last year, winning best comedy and variety program and the Rogers Prize for Excellence in Canadian Content.
This year's Rockie Awards see more than 128 nominees from 35 countries are competing for prizes – with winners announced during a YouTube live stream on June 15 at 3 p.m. EDT.
Star-studded talent also set to be featured include: Niecy Nash (Mrs. America), Jason Priestley (Private Eyes), Cindy Sampson (Private Eyes), Mary Walsh (This Hour Has 22 Minutes), Colin Mochrie (Whose Line Is It Anyway?), Hamza Haq (Transplant), Ayisha Issa (Transplant) and Gary the Unicorn (The Studio K Show).
Prizes set to be distributed during the event include: the Canadian Award of Distinction, presented by the Canada Media Fund; the Innovative Producer Award, presented by Lionsgate; the Inclusion Award, presented by A+E Networks; the Rockies Francophone Prize, presented by the Government of Alberta; the $25,000 Rogers Prize for Excellence in Canadian Content; and the festival's Grand Jury Prize, which is awarded to the top-scoring program.
"This year's Rockie Awards will be like no other," said Banff World Media Festival executive director Jenn Kuzmyk in a statement. "When it became clear that we would have to cancel the in-person festival, including the Rockie Awards, our team immediately began planning a virtual extravaganza. So many incredible partners and talent jumped at the chance to help, and now global audiences will be treated to a truly unique, meaningful and entertaining show featuring surprise award presentations by some of Canada's most well-known talent, the incredible comedy of the Baronesses, and the honouring of the best programs in the world along with some very special recipients via the festival's special awards."
For the first time, the festival will offer the option to give back to the Banff community, which has seen unemployment rise to over 85% due to closures from the pandemic.
Kuzmyk added: "The town of Banff has been economically devastated due to closures and travel restrictions. We feel that it is important to help lift up the incredible people of this special town, and we would encourage all viewers to donate to the Bow Valley Emergency Fund to help local food banks, shelters and businesses recover."
Presented in partnership with Telefilm Canada, BANFF has also put together four virtual Rockie Awards Roundtables with select nominees, which are now available on BANFF Xchange.
This year's Rockie Awards Grand Jury consists of Lisa Godfrey, VP, original programming, Corus Entertainment; Kathleen Finch, chief lifestyle brands officer, Discovery; Devin Griffin, GM BET+, BET Networks; Paul Mortimer, head of digital channels and acquisitions, ITV; and Linda Simensky, head of PBS KIDS content, PBS KIDS.