B.C. edges closer to reopening after WorkSafeBC green light
While the guidelines theoretically open the door for some production to resume, a comprehensive set of industry-specific COVID-19 protocols will not be released until mid-June.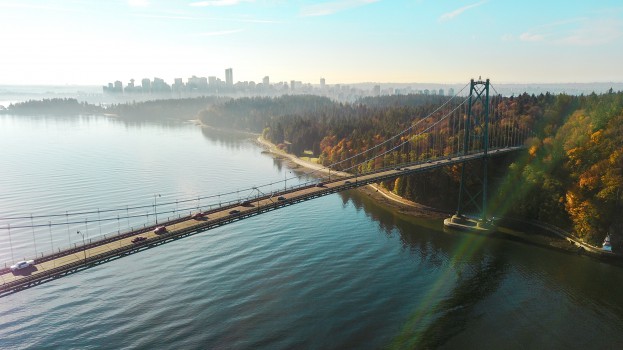 The production industry in British Columbia has inched another step closer to reopening after WorkSafeBC released a list of minimum industry reopening standards.
With those standards now in place, CreativeBC has said employers "can now prepare to restart production activity." To do this, they must use WorkSafeBC's safety plans as a template upon which to build a more specific set of safety protocols in order to comply with the orders of the Provincial Health Officer (PHO) to reduce the risk of COVID-19 transmission.
Statements from both CreativeBC and WorkSafeBC said that neither requires the submission, review or approval of an employer's safety plan in advance of their return to safe operation. However, with insurance still a grey area for many productions shooting across Canada, it remains unclear which projects would be able to return to set in the near term.
For Canadian productions, especially scripted titles, the general understanding is that they will be unable to resume production until a resolution is found to the issue of COVID-19 insurance, which was excluded from all new policies after the production shutdown in March. (The CMPA tabled an industry-wide solution last week, with the government serving as a backstop.)
Another roadblock to a near-term production restart for U.S. productions shooting in B.C. is the 14-day quarantine period for individuals arriving in from the States. All travellers are required to submit in advance or present on arrival a "self isolation plan," said CreativeBC.
As well, additional guidance on safety protocols is forthcoming in mid-June from BC Motion Picture Industry COVID-19 Best Practices Coalition. The coalition, facilitated by Creative BC, is in the process of developing a BC Motion Picture Industry COVID-19 Pandemic Production Guide with industry-specific safety suggestions that use the WorkSafeBC framework to help producers in the creation of COVID-19 safety plans. A sub-committee, co-chaired by CMPA-BC and the BC Council of Film Unions, is consulting with producers, studios, unions, guilds and subject matter experts to develop the guide.