Queen of the Morning Calm leads winners at Canadian Film Fest
Gloria Ui Young Kim's debut won three awards, including the Best Director prize, while Steve Markle's documentary Shoot to Marry took home Best Feature.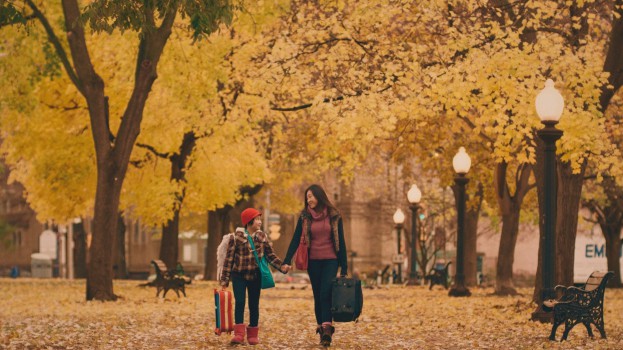 Steve Markle's Shoot to Marry and Gloria Ui Young Kim's Queen of the Morning Calm took the top prizes at this year's virtual Canadian Film Fest.
Queen of the Morning Calm (pictured) won three awards, picking up the William F. White Reel Canadian Indie along with DGC Ontario's Best Director prize for Kim and Best Breakout Performance for star Eponine Lee (shared with Maya Harman for the short Chubby). The film, which had its world premiere at the Whistler Film Festival in 2019, follows a young sex worker from Korea who tries to make a better life for her young daughter.
Shoot to Marry, meanwhile, won the festival's Best Feature award. The documentary follows director Markle as he films his journey trying to find love. It had its world premiere at the Slamdance Film Festival, winning the Best of Breakouts Audience Award.
The Canadian Film Fest pivoted to a virtual and specialty broadcast event following the Toronto festival cancellation due to the pandemic. The festival was originally set to run from March 24 to 28, and instead ran for three weekends between May 21 and June 6 in partnership with Super Channel.
Additional winners at the festival include Michael Paszt's documentary Nail in the Coffin: The Fall and Rise of Vampiro for best editing; Dan Abramovici's liminal for Best Short; Isa Benn's short Shoegazer for Best New Voice; Kristina Mileska's short The Bear and The Beekeeper for Best Set Design; Rémi St-Michel's short Heart Bomb for cinematography; and Aref Mahabadi's short Because One Day for Best Music.
Meanwhile, Allen Markuze won the Harold Greenberg Fund Script Contest for the script Seoul Searching, which comes with a $5,000 cash prize and help to develop it into a feature. Stephen Davis was named the runner up for the script Longwall.