WFF hires Shelly Quade as talent programs manager
Based in Halifax, the former manager of programs and development and TELUS partner liaison at the NSI oversees the organization's 11 talent programs.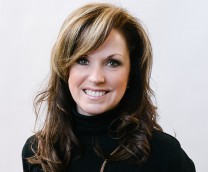 Former National Screen Institute – Canada (NSI) manager Shelly Quade has joined the Whistler Film Festival Society (WFF) as its talent programs manager.
Quade's Halifax-based role oversees the B.C. organization's 11 talent programs – which offer domestic talent various creative and business experiences to hone their craft and advance their projects leading up to Whistler's annual festival. Her first day on the job was May 25. She reports to director of industry programming Angela Heck.
"We're thrilled to have Shelly Quade join our team, and are confident that her commitment to fostering unique voices and visions, passion for storytelling, and creative and market instincts will elevate and enhance our talent programs," said Heck in a statement.
Quade – who most recently served as manager of programs and development and TELUS partner liaison at the NSI – brings 12 years of experience to her new role. Previously, at the NSI, she was responsible for the organization's Telus Storyhive editions, Features First and Totally Television programs. She also previously worked for Still Standing and Baroness von Sketch Show prodco Frantic Films.
Her first task as talent programs manager will be to work on WFF's Producers and Screenwriters Labs – which announced their participants last month.
Both programs, which are currently underway, were recently redesigned to be run online in light of the COVID-19 pandemic. Until phase four of B.C.'s restart plan is implemented, Quade will focus on the rollout of all WFF talent programs in this same format, a press release noted.
In addition to the Producers and Screenwriters Labs, WFF's talent programs include the Indigenous Filmmaker Fellowship, Power Pitch, Doc Lab, Women in Focus Mentorship, Music Showcase and Stars to Watch. WFF also co-produces and hosts Women in the Director's Chair Industry Immersion program, Women in Film & Television Film Market Preparation Mentorship and the MPPIA Short Film Award with the Motion Picture Production Industry Association and Creative BC.