Thunderbird earnings hit record growth in Q3
The growth was largely driven by its kids and animation division, while the company aims to increase its scale with a long-term hybrid work-from-home structure.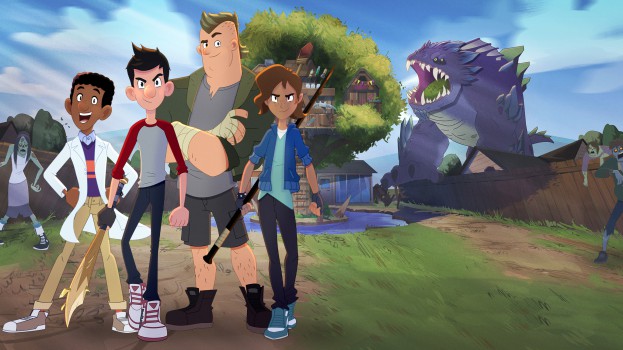 Thunderbird Entertainment saw record high figures in its Q3 2020 financials as it looks ahead to a future where a partial work-from-home structure may allow for faster growth.
The Vancouver-based company revenue hit $29.3 million in Q3 2020, a 40% increase from Q3 2019. Revenue in the first three quarters of the fiscal year hit $59.6 million compared to $44.7 million in fiscal 2019. It also reported a record adjusted EBITDA at $6.9 million, increasing 45% from Q3 2019, as well as a record free cash flow of $4.5 million.
Overall net income in Q3 was $3 million, compared to the previous fiscal year's $1.9 million, with $205,000 included as net loss from the company's discontinuation of its U.K. division during the quarter.
The company attributed the strong Q3 results to its kids and animation division, noting that several of its proprietary series were delivered during the quarter. On an investor call, CEO Jennifer Twiner McCarron also noted that its factual division, Great Pacific Media (GPM), is a "critical driver" for the company in terms of quality content and revenue growth.
GPM completed production on three series – Highway Thru Hell season nine, Heavy Rescue: 401 season five and Queen of the Oil Patch season two – and the division has been able to maintain production on a new untitled factual series and the CBC documentary The Teenager and the Lost Mayan City with small, guerrilla crews. Meanwhile, Atomic Cartoons was able to continue production on IP-owned projects such as The Last Kids on Earth (pictured) and service projects such as Hello Ninja and Mighty Express for Netflix and 101 Dalmation Street for Disney+.
Twiner McCarron told investors the company remains "fully operational" throughout the pandemic, noting that the animation teams took pre-emptive action in February to transition more than 1,000 employees to working from home.
Thunderbird chairman Brian Paes-Braga said the company is beginning to see a silver lining in the work-from-home structure and is looking into a hybrid model into the long-term. "This shifts Thunderbird into a whole new paradigm, changing how the company can scale up to demand and opening new opportunities for growth and acquisitions," he said.
Twiner McCarron said the company continues to look for more opportunities to acquire proprietary titles, which she says adds to the company's long-term growth and chances for ancillary revenue. The Last Kids on Earth, which recently debuted its second season on Netflix, has a toy and T-shirt line, as well as a video game in development for 2021.
"The more IP we own, the more we can capitalize on that and see those forms of recurring revenue, be it in merchandise, gaming, consumer products, distribution and sponsorship," she said. "There's many different streams of that, which allows for a healthy cash-flow positive business with recurring revenue at all times."