Telefilm awards nearly $8M across six French-language features
Lignes de fuite and Beluga Blues are among the projects set to share coin from the funder.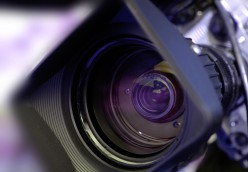 Telefilm Canada has committed nearly $8 million in production financing across six French-language features, selecting upcoming projects from writer/director Rafaël Ouellet and director Monia Chokri to receive funding.
"The current context has created much uncertainty for our industry, which will have significant repercussions for us all and requires greater caution on our part," said Telefilm Canada executive director Christa Dickenson in a statement, noting that these funding decisions take this uncertainty into account. "Moreover, we are closely monitoring the situation with our industry partners with respect to the resumption of feature film shooting and the reopening of movie theatres so as to adapt our actions and thus better support the industry going forward. In the meantime, the stability of our funding allows these talented creators to work on promising films."
Projects selected reflect both gender parity and represent several genres and themes, Telefilm noted in a press release. As well, due to the uncertainty caused by the COVID-19 pandemic and in order to adjust to the industry's needs, the funder is postponing its next application deadline. Other funding decisions are expected to be unveiled at a later date.
Written and directed by Ouellet, Arsenault et Fils with Montreal's La maison de prod follows the close-knit Arsenault family, who has profited from illegal hunting and had its hold on a small village in the Bas-du-Fleuve region for several generations. When the family's reckless youngest son Anthony returns home with radio host Émilie and his older brother Adam, the family's harmony and future dealings are put to the test.
Meanwhile, copro Baby-sitter (Amérique Films/France's Phase 4 Productions) from Chokri and writer Catherine Léger is adapted from Chantal Bilodeau's play of the same name. Tracking Nadine – whose boyfriend loses his job after making a sexist joke, leading him to start therapy and write a groundbreaking book that challenges misogyny. Baby-sitter sees Nadine get pulled into her mysterious babysitter's games.
Lignes de fuite (Cinémaginaire) – which picked up funding from The Quebecor Fund's Film Production Assistance Program earlier this year – counts Catherine Chabot, Myriam Bouchard and Émile Gaudreault among its creative team. The dramatic comedy directed by Chabot and Bouchard follows the reunion of three high-school friends, which as the evening unfolds turns increasingly volatile. The script for the feature was penned by Chabot and Gaudreault.
Director Maxime Giroux and screenwriter Simon Lavoie's Norbourg (Les Films du Boulevard) and writer/director Chloé Leriche's Soleils Atikamekw (Les Films de l'Autre in collaboration with the Manawan Atikamekw Council) have also been selected. Set in Montreal in 2001, Norburg follows the Quebec financial scandal, while Soleils Atikamekw is inspired by the dreams and memories of the family, friends and victims involved in the 1977 incident that saw a van carrying seven people plunge into the Rivière du Milieu.
Finally, rounding out the list are co-directors Christine Dallaire-Dupont and Nicola Lemay's Béluga Blues (Productions 10e avenue) with writer Andrée Lambert. The feature follows a young grey beluga whale named Katak who sets out on a journey to find his legendary grandfather to fulfill his dying grandmother's wish.
Image: Shutterstock