Robin Cass launches new prodco on the West Coast
Cass shares how the new company is perfecting development during the pandemic, with titles like Waubgeshig Rice's award-winning novel Moon of The Crusted Snow.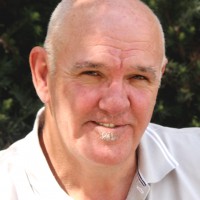 Veteran producer Robin Cass has set up a new shingle on the West Coast with the launch of his Vancouver-based prodco Cass & Co.
Cass told Playback Daily the company began roughly a year ago, when he optioned the rights to Diva, a half-hour comedy by Grammy-nominee Measha Brueggergosman and Sharon Lewis (director, Brown Girl Begins). Soon after, Cass optioned the rights to Waubgeshig Rice's award-winning novel Moon of The Crusted Snow, a timely novel about a remote Anishinaabe community coping with the collapse of society as access to food and water dwindles. Cass is working with Rice on a 6 x 60-minute limited series adaptation with support from the Harold Greenberg Fund.
Cass has a long-standing history as a Canadian producer. He was a partner at Strada Films and a co-founder of Triptych Media. His TV credits include Kim's Convenience, The Tale Of Teeka and Lucky Girl, along with film credits for The Hanging Garden, Amal and High Life, to name a few.
The timing of Cass's announcement comes partially due to the rising interest from producers in Rice's work. The author recently announced a sequel to Moon of The Crusted Snow is in the works with Random House and has garnered interest from readers and producers over a possible adaptation. Cass said it was time to reveal he'd already staked his claim.
Cass & Co is currently a solo act, but the producer says part of his strategy is to utilize his long-standing industry relationships to strike co-production deals, noting that the name of the company was created out of the need for name recognition as he ventures out as a solo producer. "If there's a brand, you are it," he says.
Cass already has two co-productions in the works: Crime Wave, a one-hour drama produced in partnership with Robert Munroe, and a factual docu-series called HumanKind, co-produced with Nomad Films, based on Dr. Brian Goldman's non-fiction book The Power of Kindness. Rounding out his development slate is BossLady, a webseries co-created by Cass and Brueggergosman.
The move from Toronto to Vancouver, however, was not a strategic one, but a necessary one. His husband got a job offer from the University of British Columbia in the spring and the two moved across the country in March, which was hastened due to the lockdown measures. But Cass sees the move as a chance to strike new relationships on the West Coast and utilize the strong production community in Vancouver once his titles are greenlit and ready to go to camera.
Cass recognizes the odd timing of announcing a new company during a global pandemic. But the producer says social distancing measures have allowed him and the writers he's working with to further develop projects, while continuing to plan and strategize the next moves for Cass & Co. He's also giving back to the local film community, remotely teaching a nine-week course on adapting literature for film at the InFocus Film School.
"If you've got to be in lockdown, you might as well be in development," he says. "It's weird, but perfect timing."