Discovery U.S. buys Saloon's The Bryk Retreat
Blue Ant International sold 320 hours of programming from across its catalogue, including Witches of Salem, Detention Adventure and Best Cake Wins.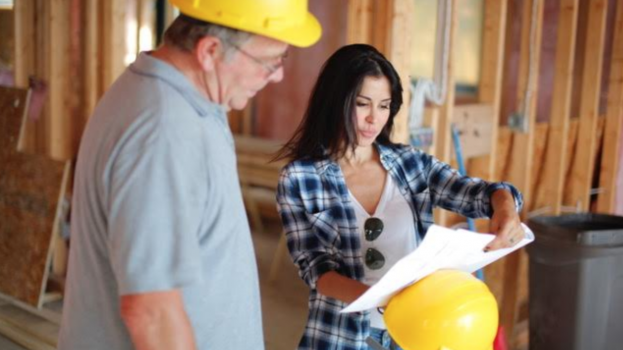 With international distribution companies continuing to see a sales uptick as broadcasters scramble to fill out schedules, Blue Ant International has unveiled a raft of sales from across its catalogue, including significant licensing deals for The Bryk Retreat (pictured), Witches of Salem and Detention Adventure.
The Toronto-based company's international sales arm unveiled deals for 320 hours of content. Among them, Saloon Media-produced The Bryk Retreat (7 x 30 minutes) was picked by Discovery in the U.S., while Foxtel (Australia), Blackstar TV (South Africa) and True Visions (Thailand) also bought the renovation series fronted by Danielle Bryk.
Another Saloon series, Witches of Salem (4 x 60 minutes), about the infamous witch trials of 1692, was acquired by The Travel Channel (U.S.), ViuTVsix (Hong Kong), SVT (Sweden), A+E Networks (for its History channel in Germany) and Viasat World (for Viasat History in Central & Eastern Europe, Baltics, Scandinavia, Russia and CIS).
A number of high-profile Canadian project sales have been unveiled in recent weeks, including Island of Bryan (acquired by HGTV U.S.), Coroner (picked up by The CW) and Transplant (bought by NBC).
Season three of Architect Films-produced baking series Best Cake Wins (10 x 30 minutes) was licensed by TVA-owned specialty network Zeste, while Rebel Without a Kitchen (13 x 30 minutes, General Purpose Entertainment) was sold to U.S. digital network, Tastemade USA.
Seasons one and two of Our House Media-produced Unboxed (16 x 30 minutes), fronted by celebrity designer Nikki Chu, was picked up by U.K. broadcaster ITV.
Discovery in the U.K. and Italy also bought season five of See No Evil (16 x 60 minutes, Arrow Media and Saloon Media), as well as A+E Networks (Italy, Asia), Nine Network (Australia), Foxtel (Australia), ProSiebenSat.1 (Germany).
CBC original Detention Adventure (10 x 11 minutes), produced by LoCo Motion Pictures & Broken Compass Films, was acquired by NRK Super (Norway), HRT (Croatia), C More Entertainment (Sweden, Denmark, Finland). Previously it was announced the series had sold to ABC (Australia).
Elsewhere, another Saloon project, Cheating Hitler: Surviving the Holocaust (1 x 90 minutes; 2 x 60 minutes), was sold to A+E Networks (U.K. and Ireland, Central and Eastern Europe, MENA, Scandinavia, Benelux), as well as A+E Networks for its History channel in Germany, ITI Neovision (Poland) and SVT (Sweden).