CSAs '20: Antigone, The Song of Names score five prizes each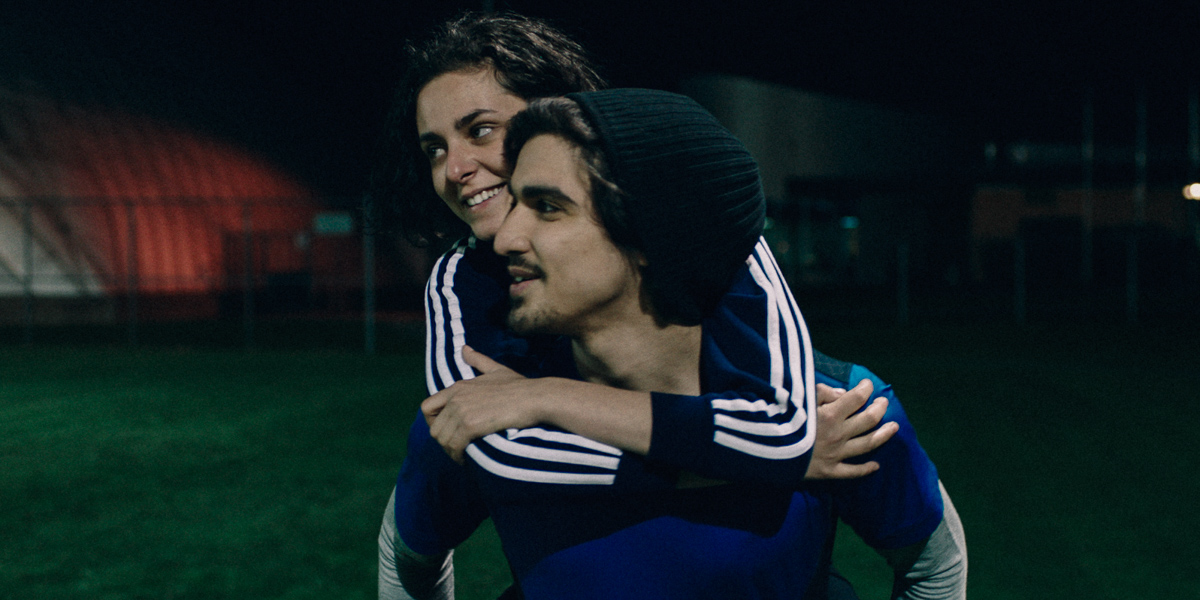 The final ceremony saw Sophie Deraspe's drama win Best Motion Picture, while The Body Remembers When the World Broke Open and The Twentieth Century also picked up prizes.
Closing out the 2020 virtual Canadian Screen Awards, this year's Cinematic Arts ceremony saw filmmaker Sophie Deraspe's drama Antigone (pictured) win five awards including Best Motion Picture and Adapted Screenplay.
Narrated by actor Théodore Pellerin – who previously won best leading actor in a film for his role in Sophie Dupius' Chien de garde – the presentation featured a total of 23 awards.
Walking away with five prizes, the modern adaptation of Sophocles' Greek tragedy written, directed and shot by Deraspe also nabbed best performance by an actress in a leading role (Nahéma Ricci), best performance by an actress in a supporting role (Nour Belkhiria) and achievement in editing (Geoffrey Boulangé and Deraspe).
Tying with Antigone (Association Coopérative des Productions Audio-Visuelles) for the most wins at the awards, director François Girard's The Song of Names (Serendipity Point Films/Lyla Films/Ingenious Media/Feel Films/Proton Cinema) – which claimed the most nominations coming into the CSA film category this year – picked up: Achievement in Make-Up (Fanny Vachon); Achievement in Sound Editing (Francine Poirier, Claude Beaugrand, Michel B. Bordeleau, Raymond Legault, Lise Wedlock and Natalie Fleurant); Achievement in Overall Sound (Claude La Haye, Bernard Gariépy Strobyl, Mark Appleby and Daniel Bisson); Achievement in Music – Original Score (Howard Shore); and finally, Achievement in Music – Original Song (Shore for "The Song of Names" a.k.a. "Cantor Prayer").
The night also saw both 2020 best picture and best director contenders The Body Remembers When the World Broke Open and The Twentieth Century earn three prizes each.
Co-written and directed by Kathleen Hepburn and Elle-Máijá Tailfeathers' The Body Remembers When the World Broke Open (Experimental Forest Films/Violator Films/Oslo Pictures/Tannhauser Gate) earned the prize for Original Screenplay, Achievement in Direction and Achievement in Cinematography (Norm Li). Representing Tailfeathers' feature film directorial debut, the TFCA 2019 Rogers Best Canadian Film Award-winner follows in the footsteps of Jasmin Mozaffari, whose feature film debut Firecrackers won Achievement in Direction last year. (Firecrackers was among the finalists for the Rogers Best Canadian Film Award alongside Antigone earlier this year.)
Meanwhile, The Twentieth Century (Voyelles Films) from Matthew Rankin, which won TIFF's Best Canadian First Feature Film in 2019, scored awards in Achievement in Art Direction/ Production Design (Dany Boivin); Achievement in Hair (Nermin Grbic); and Achievement in Costume Design (Patricia McNeil).
From there, the John Dunning Best First Feature Film Award went to Halifax-based filmmaker Heather Young for her debut Murmur (Houseplant Films). Over the past year, the "documentary-fiction hybrid" written, directed, edited and produced by Young has picked up numerous prizes, including the FIPRESCI award for TIFF's Discovery program, VIFF's Emerging Canadian Director Award and the Slamdance Film Festival's Narrative Feature Grand Jury Prize. The title, which was among the first round of participants in Telefilm Canada's rebranded Talent to Watch program, also sees Martha Cooley serve as a producer.
The awards also saw Louise Archambault's Il pleuvait des oiseaux a.k.a. And the Birds Rained Down (Les Outsiders Films) win best performance by an actor in a supporting role for Rémy Girard.
Notably, Antigone, Murmur, The Body Remembers When the World Broke Open, The Twentieth Century and Il pleuvait des oiseaux were all selected as part of TIFF's 2019 Top Ten list.
Menteur (Cinémaginaire) was also awarded the Golden Screen Award for Feature Film (Denise Robert and Emile Gaudreault), while Goalie's Mark O'Brien secured the prize for performance by an actor in a leading role (Blue Ice Pictures).
Other big winners from the night include: Sugar Glass Films' Pick (Alicia K. Harris, Rebeca Ortiz and Venessa Harris), which won Best Live Action Short Drama; e→d films Taqqut Productions' Giant Bear (Monica Ittusardjuat, Neil Christopher, Daniel Gies and Emile Paige), which walked away with Best Animated Short; and Industry Pictures and Karma Film's Brotherhood, winner of Achievement in Visual Effects (Adam Jewett, Steve Ramone, Michelle Brennan, Tim Sibley, Aneesh Bhatnager, Saikrishna Aleti, Peter Giliberti, Alex Basso, Arminus Billones and Marshall Lau).
Over the course of four nights, the 2020 CSAs virtually unveiled 141 categories in pre-taped presentations live-streamed on Facebook, Twitter and YouTube. The events replaced Canadian Screen Week activities in Toronto, Montreal and Vancouver cancelled in March due to the coronavirus pandemic.
Image of Antigone courtesy of TIFF