Boat Rocker sprints into a new line of business
The company tells Playback exclusively about the launch of Evolve Functional Fitness, a video-based functional fitness program cultivated through its Ventures division.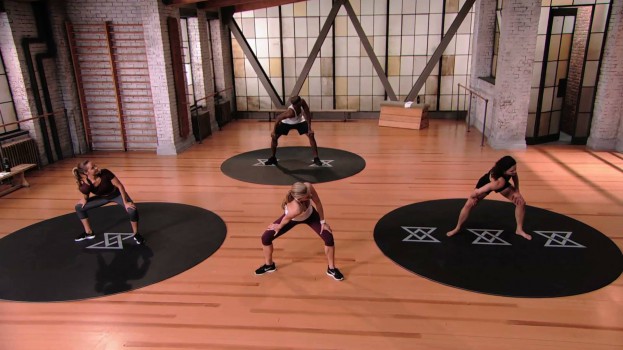 Boat Rocker Media is branching into the world of online fitness content through its video-based functional fitness program, Evolve Functional Fitness.
The program, which BRM created, developed and invested in through its Ventures division, is a proprietary fitness platform catering to women and men of all ages and fitness levels, featuring celebrity trainers including CJ Koegel, Rebecca Kennedy, Brent Bishop and Jana Webb.
The company had originally planned to launch the platform as a paid subscription-based app, with a focus on premium exercise content "filmed with production levels and fitness expertise significantly higher than most existing home-based fitness programs," it noted in a statement.
However, after the COVID-19 pandemic left millions stuck at home and unable to attend fitness studios or gyms, Boat Rocker opted to change course in order to make Evolve's content available more widely. Earlier this month, the company releasing videos on a trial basis through YouTube, with the Evolve has amassing over 20,000 subscribers and racking up around 100,000 daily views, according to Boat Rocker.
The creation and development of the platform involved significant investment, according to BRM's co-executive chairmen Ivan Schneeberg and David Fortier, who also created Evolve.
"Truthfully, Evolve cost us millions of dollars to develop and produce, hiring the best fitness advisors and trainers from around North America and producing the program at the premium production levels we're known for. While it was meant to be done for-profit, it's frankly more rewarding to be able to do something to help keep people active and fit during these challenging times," they said in a joint statement.
Previously, Boat Rocker Ventures has invested in: New York-based mobile-centric kids media company MarcoPolo Learning; Creative Labs, a Vancouver-based start-up focused on developing consumer-facing tech companies and media experiences; and tech-focused website The Outline.