After Kew: takeaways from a turbulent, career-defining time
In part two, prodco heads discuss how the shutdown affected them, forging ahead in a world without production, optimism for the future and takeaways from their years under KMG.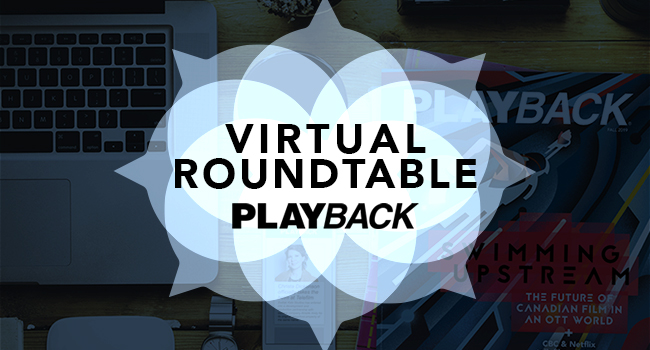 In any other year, the collapse of Kew Media Group (KMG) would be the biggest Canadian production story by some distance. But of course, 2020 has been anything but a typical year.
For the companies owned by KMG, which had arrived to great fanfare and optimism in early 2017, signs began to emerge in the back half of 2019 that all wasn't well. Those financial troubles became common knowledge in December when the publicly traded entity announced it would undertake a strategic review to assess its options going forward.
As the situation evolved and it became clear KMG was headed toward receivership, principals at Frantic Films, Nikki Ray Media Agency (formerly Architect Films), Media Headquarters Film & Television, BGM Inc and Sienna Films spent the first two months of the year figuring out how to extricate their companies from the media group.
Eventually, they all pulled it off. But the celebrations and relief were short lived as just weeks (and in some cases days) after securing deals, the COVID-19 pandemic brought the global production industry to a screeching halt.
Now, for the first time since the collapse of Kew in February, producers from four of those production companies talk publicly about how they sprinted to secure the survival of their companies, projects and reputations, only for the pandemic to upend their future plans.
Participants in the discussion are: Marlo Miazga, president and CEO of BGM Inc; Robert Cohen, CEO of Media Headquarters Film & Television; Jamie Brown, CEO of Frantic Films; and Mike Sheerin and Tanya Linton, principals at Nikki Ray Media Agency (and former heads of Architect Films).
In part two of the conversation, they chat about how their production slates were affected by the shutdown, how they're forging ahead in a world (currently) without production, optimism for the future, the compassion of the wider production community and what they learned during their time under the KMG umbrella. Read part one here.
Having recently exited the Kew Media Group, how were you affected by the production shutdown?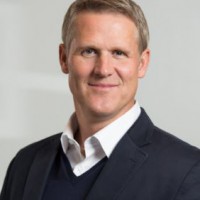 Brown: We were fortunate to have a number of projects in post, so it's been great to have shows delivering and some money coming in the door. Development continues – but it's a little trickier, because there's so much uncertainty and we can't travel to meet people. The big impact, obviously, has been on production. We had the Winnipeg Comedy Festival that was supposed to shoot the first week of May, that was pushed, as well as Backyard Builds [HGTV] and Still Standing [CBC].
These are smaller-crew shows which should make it a little easier to manage the risk, so as long as we get back into production in late June or July, I think we'll be OK for 2020. If for whatever reason this gets pushed into the fall and we have to reduce the number of episodes or we can't do some of our shows, that's where it's going to have a real impact.
Sheerin: We're also fortunate that we have a lot of work in post that's keeping us going. But [looking ahead], just like a lot of people, we don't know. When can we start shooting again? What impact is that going to have on the shows in the pipeline? Some of them can get pushed [back], some of them can't…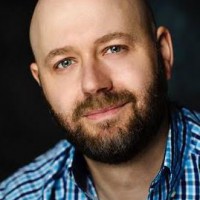 Cohen: We've had a number of shows in production and pre-production and we've had to stop those due to the shutdown. Now we're in the same situation as everybody in the industry, looking at short- and mid-term plans, thinking about how we can continue to efficiently produce those shows while maintaining whatever new safety and health guidelines that are the "new normal."
Everything will now have to be produced through that lens. Whether it's a new approach to the office environment, staff working at home, or different ways of shooting both in the field and in-studio. That also extends to shows in development or pre-production, because we've been finding that when we look at our slate, we're considering a Plan A-Plan B situation. We're saying "this is the plan for how we would have made the show, and this is how we could do it, we think, in a post-pandemic world."
It's actually a very interesting creative exercise. I'm finding that it really forces you to look at what the kernel of the appeal is in any show you have. If you took away all the bells and whistles and the big crews, and you couldn't gather with a large crew in the studio anymore, how would the show work? There's been some interesting creative discoveries in that process.
Miazga: Like everyone else, we're not assuming anything yet because you don't want to plan for something that you don't have enough information on. We had three productions that were in post when this hit, and we've been able to deliver them all. One of our shoots was paused, so there's still some episodes to finish. Luckily, if we can go back to shooting in August, with the smaller teams, we'll be able to deliver that on schedule. We were really fortunate because we were in the middle of some development with TVO that got greenlit last week. It's about kids in farming, called Abby's Farm – it's literally made for this kind of small-crew shooting.
What have been some of the learnings from your time under the Kew umbrella?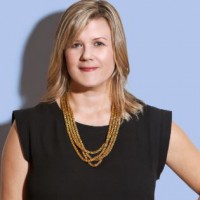 Linton: One of the learnings is that you have to listen to yourself. We all had questions early on – and those questions never got answered or resolved, they just lingered. And, actually, it made us connect. One of the positive things that came out of Kew was: owning a production company is very isolating, because you hear that this other company got greenlights, and this other company got that [deal]  – it can be very competitive and isolating. I would say the positive thing to come out of this was that we instantly had a family – people at other production companies we could call and say, "are you going through this? How did you do this?" Some of it was Kew-related and some of it was just those production questions that you want someone else's advice on.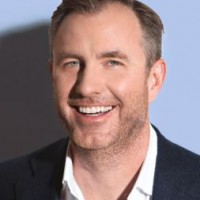 Sheerin: If there's one thing that I'm 100% sure of, it's that we don't regret selling the company to Kew. We made that decision based on the information that was available to us at the time. It did not turn out the way any of us expected, including Kew. There were great intentions there. None of this, obviously, was an intentional failure.
As for learnings… it might be that if things don't smell right or look right, they're not right. For the longest time, Tanya and I would be talking to each other and saying "this just doesn't make sense." But we were assuming there was another layer of intelligence above ours that was making it make sense, and we just couldn't see it. But it turns out that, no, it just wasn't making sense.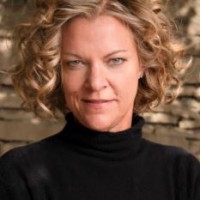 Miazga: It was amazing the support and advice I received from all the other Kew companies. What I learned was to stay calm and look, because the answers eventually will come but you have to be open to them. If you try to control it or solve it, you're going to screw up. So for me, it was a like an MBA in three months. I am a better producer, a better leader, and I have a team now that's gone through that with me. We're now in better development than ever, because of what we've been through. There is an optimism, even in the middle of this COVID situation, because we got out of that, so we believe we'll get out of this.
Cohen: Myself and my core team learned a tremendous amount about being part of a larger public company. We've been around for over 15 years as an independent company, so being part of Kew was a tremendous evolution – suddenly being part of an umbrella group of international companies that was public and reporting quarterly. Some of the discipline and rigorousness with which we approached budget planning, which was new for us, underneath the Kew umbrella is something we'll benefit from and will help us run more efficiently moving forward.
Also, when we look to future partnerships, strategic partnerships or otherwise, and different deals, we know what we want and don't want. We've been through it now, and know more about what those kinds of deals might look like, and what would set us up for the best amount of success moving forward. That's kind of exciting.
I was incredibly heartened by the reaction of the broader community when we repurchased the company, and also the calls I was getting offering assistance during the struggles of trying to repurchase the company from receivership. I got a number of wonderful offers to try and assist in various ways, and I can now speak from a much more educated perspective moving forward about what those potential partnerships and investments and strategic deals could look like.
Brown: I was friends with most of the people in the various companies at some level, but there has been a real strengthening of the friendships. It's like we went to Vietnam. We've been in the trenches together and going through that hardship has created a bond that's going to last forever. Seeing how people behave under stress…everybody on this call was a real champion through this whole thing. I mean that honestly – there was never a moment when the darkness came out. Frustration and anger, but nothing malicious. And a lot of really good intent, genuinely looking out for the employees, the shows, and their networks to try and do the right thing for as many people as possible, including ourselves of course.
I would extend that also to the support I got across the industry, and from networks, funders and other people who were genuinely compassionate about what was going on. These are people that you're competing with day-to-day, or arguing with about a licence fee, and all of it got put aside for a little while when someone would say "it's terrible what you're going through, let me know if I can help you" or "I have some information, this might be useful."
I had a real sense of community in the industry that I hadn't experienced before and I'm very thankful for that. When I bought the company I had more than 150 emails on the first day congratulating me and Frantic, saying how happy they were for the industry, the company and the shows. I hadn't expected that, so it was a great part of the process. It energized me to go forward and deal with this pandemic.