After Kew: how four prodcos are weathering back-to-back crises
For the first time since the collapse of Kew Media Group, principals at Frantic Films, Media Headquarters, Nikki Ray Media and BGM discuss sprinting to save their companies, projects and reputations, only for the COVID-19 pandemic to upend their plans.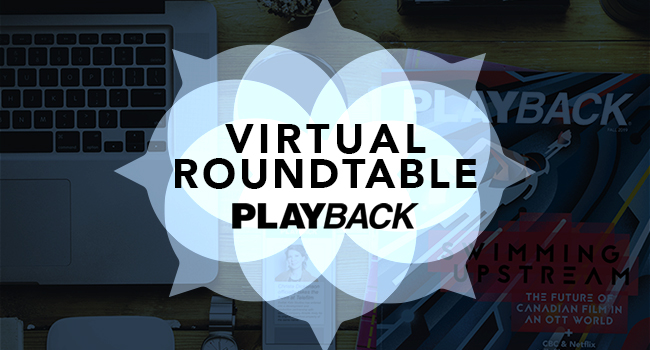 In any other year, the collapse of Kew Media Group (KMG) would be the biggest Canadian production story by some distance. But of course, 2020 has been anything but a typical year.
For the companies owned by KMG, which had arrived to great fanfare and optimism in early 2017, signs began to emerge in the back half of 2019 that all wasn't well. Those financial troubles became common knowledge in December when the publicly traded entity announced it would undertake a strategic review to assess its options going forward.
As the situation evolved and it became clear KMG was headed toward receivership, principals at Frantic Films, Nikki Ray Media Agency (formerly Architect Films), Media Headquarters Film & Television, BGM Inc and Sienna Films spent the first two months of the year figuring out how to extricate their companies from the media group.
Eventually, they all pulled it off. But the celebrations and relief were short lived as just weeks (and in some cases days) after securing deals, the COVID-19 pandemic brought the global production industry to a screeching halt.
Now, for the first time since the collapse of Kew in February, producers from four of those production companies talk publicly about how they sprinted to secure the survival of their companies, projects and reputations, only for the pandemic to upend their future plans.
Participants in the discussion are: Jamie Brown, CEO of Frantic Films; Robert Cohen, CEO of Media Headquarters Film & Television; Mike Sheerin and Tanya Linton, principals at Nikki Ray Media Agency (and former heads of Architect Films); and Marlo Miazga, president and CEO of BGM Inc.
Could you talk about the process of moving your company out of the Kew Media Group?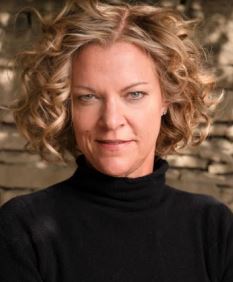 Miazga: I think many of us had an inkling things weren't going as well as we wanted, so BGM had already started making sure we were shoring up our financing with the banks, and ensuring we had a steady plan for all the independent productions.
Our main goal was twofold. First we thought "we need to get the productions secured, we need our broadcasters and our financiers to know that we are going to deliver the shows regardless of what happens to the parent company." We got on the phone with every single broadcaster, partner, financier and assured them: "Here's the bank financing we have in place, here are the teams we have in place – no matter what happens at the top level, you're going to get the shows you paid for."
That was important because we had five series in production when all of this broke. It became leverage for us because it meant we needed to be supported, because in order to deliver those shows and get paid, nobody wanted to see us go down.
The second thing was: once we get through this and we know those productions are going to get made, what comes next? What are we going to do with BGM?
My first priority was protecting the team and the relationships we've all built. But there was a confidentiality agreement that if someone was interested in buying [the company's owned by Kew], they weren't allowed to talk to management, so it meant we could get bought by a company without them ever speaking to us. That was something TD Securities put in place for a lot of good reasons, but it was really tricky. So I quickly put in a management buyout offer. Once you put in that management buyout offer, it was upon [TD Securities] to share the other offers with you.
It was a bit of an expense, and definitely a white-knuckle ride, because I didn't know how I would come out on the other side. It wasn't really my full intention to buy the company: it was my intention to put us in a place of leverage.
Mine was also a unique situation because I had just been appointed CEO at the end of November, and within two weeks the news broke about Kew's financial troubles. I realized this was going to be an incredible test, but saw it as an opportunity because I thought if I could make it through, I would have earned the title, rather than have been appointed with it. But I also knew that if I didn't make it through it would have suggested I didn't have it in me to lead the company through a crisis.
That's the quick and short of how we ended up in a place we're really happy to be in now. We are with the company we would have chosen [as our buyer, DATSIT Sphere], and every single person on our team is still with us. But trust me, the only reason all of that worked is because I had a lot of people who wanted our success. Plus, we were founded by Julie Bristow, who is a respected name in this industry, and people knew that BGM was strong and could keep going.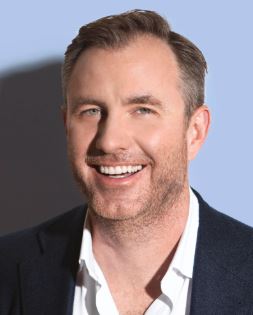 Sheerin: For us, without getting into too many details, we had a dispute that was ongoing with Kew well before the financial crisis hit, and that led to Tanya [Linton] and I resigning from Architect Films and Kew, coincidentally on the same day that Julie Bristow's resignation [from BGM] was announced.
For months we were in negotiations as to how we would extricate ourselves from Kew, resolve the dispute that led to us leaving and then also have a career to move onto once that was all settled. That all got done, and we founded a new company called Nikki Ray Media Agency, which we founded while we were also working for Architect Films and essentially winding down its operations. That's when the full fury of the collapse of Kew took hold.
It was never our intention to buy Architect, but when Kew went into receivership we felt it was in the best interest of the people who work for us, and with us, that we secure the future of Architect by Nikki Ray Media Agency buying the shares of Architect and therefore giving us control of how all of those projects, which were close to being done, would get completed.
Our negotiations to buy Architect from the receiver were actually quite quick, and without too much stress. But it is a fascinating tale because there were so many hurdles along the way, and then you come out on the other side, pick up the newspaper and realize the world is in a global lockdown and we can't shoot any shows, putting everything we had planned on hold.
Linton: It was weird for us because our [exit from Kew] was months in the making. It really started long before we found out all the other things, and so it was a long process. What summed it up was the week we were on March break, and the first half of it was us finalizing the sale of Architect Films and the second half was us trying to work out how to get out of Florida because the pandemic was hitting, so it was stressful all around.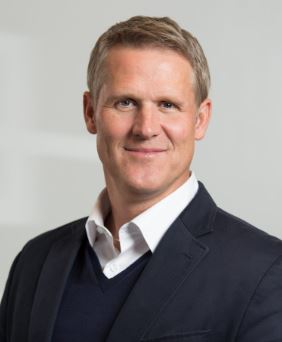 Brown: In December, everything started falling apart with [Kew's] third-quarter numbers, and then Geoff Webb being let go. Then in January the question was can Kew find some more money, or find a saviour – all kinds of stories were circulating. I was in Los Angeles at the end of January, and everybody seemed to be pretty patient with what was happening, and willing to see how it would all shake out. But within the space of about three hours, I got separate phone calls from our bank, an agent and one of the networks all saying they have to rethink their relationship with Frantic because of what's happening at Kew. So in one day it went from status quo, and thinking maybe they'll sort things out, to people saying they couldn't move forward with us because they were hearing Kew is going to go down, and they didn't want to be in business with someone who's going to be in receivership.
It put all the shows, all the jobs immediately in danger, and the only solution was to offer to buy the company. That was a miserable process, because I had to deal with layers and layers of consultation, discussion and approval including Kew management, the lenders, the monitors put in place by the lenders, a special committee of the board, lawyers for each of the parties, and also TD Investment Bank who were negotiating the potential sale of assets.
As this was going on, I was begging for patience from our banks and networks, saying: "I'm going to buy the company, we will deliver these shows – don't worry, don't pull the plug on us." It was a high degree of pressure, and we were getting closer and closer to a deal as the rumours started swirling that Kew was definitely going down. I was concerned that if it went down before I bought the company, the patience of our partners would be stretched too far, and everybody would walk away.
Fortunately, I managed to close the deal on the Thursday, Feb. 27, the day before Kew announced they were going into receivership, which gave me about five minutes of happiness before the receivers called on Monday and said: "the deal is not actually closed, because in order to complete the transaction you have to do it with us because we're in charge now – there is no Kew anymore."
Initially they said they wouldn't renegotiate the deal I closed with Kew, but in fact many points were renegotiated with similar stakes once again. It took weeks of intense work, but at the end of the day, I had a second closing where the deal was truly closed. Ultimately it was a very good thing, but it just about killed me.
I think for all of us, the big relief was saving the shows, saving the jobs, and in my case saving 20-plus years of effort building Frantic. And then I got to celebrate for about a week and COVID-19 came along!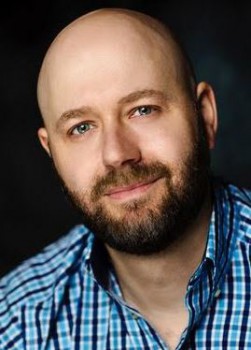 Cohen: Media Headquarters' story and process is similar to Frantic's. Obviously we had gone into Kew with very high hopes, and so, over the course of several months, you're dealing with the realization that not only is this not going to be the success you'd hoped for, but we might not come out unscathed in terms of protecting our productions, staff, crew and partnerships. It was a process of dealing with that disappointment, as well as figuring out how to protect yourself and fight for your company, and really fast.
What we found very difficult was that there were so many factors beyond our control. We were talking to multiple groups – we were talking to Kew, TD, Kew's lenders and their lawyers. Suddenly, receivership hit and pulled the rug out from under those negotiations, and then we were negotiating [solely] with the receiver. It was a big challenge to navigate those multiple discussions and all that uncertainty, and to do it quickly, because there was a sense that we needed to get out as quickly as possible.
We had contingency options for a number of potential outcomes. Daily we'd be meeting with our key team and saying "if this happens, how would we deal with it, if that happens, how would we move forward with that production." And then every day you get new information from a different person who you're negotiating with, and you rethink the matrix again.
From this side of the fence, I look back and am happy about how the process turned out. I'm pleased we took back ownership of the company and saved our productions, which are still moving forward, and kept our great team together. We've moved onto a new chapter and are looking forward to all the opportunities that will come with it – but then, our deal closed four days before the production shutdown, so it was like a double whiplash. Really, it's quite extraordinary.
Were there ever times when you thought all the doors might be closing and a way out mightn't be possible?
Brown: For sure. It was absolutely in question whether I would get the company back. I was making contingency plans to start a new production company and start again, because making a deal looked so unlikely at times. I was not in control of the process, Kew and then the receivers controlled the process and ultimately could have decided not to proceed.
My management team were all ready to leave as well. Jeff Peeler, who had been my president of production for a long time, had already shifted to being an independent contractor to step away from the liability as a director and officer of this company. My CFO, Cheryl Grewar, was also saying that unless this all landed the right way, she was just going to retire or move on with her life and get away from this crazy industry. But it all worked out. Thanks god, Cheryl stayed, and Jeff is working with us on a number of projects, so that's great.
I accepted that it might all fall apart – but it would have been terrible. A terrible of destruction of value, and if Cheryl, Jeff and I had left, you'd have a company with no management, which would have left all of our shows somewhat orphaned. Would anyone even buy them or would they just all be unwound? All that potential loss. There was a lot at stake. I'd put my head on the pillow thinking about Kew, and then wake up at 3 a.m. in the morning with my head spinning with what to do, how to do, what to say. Thinking: "forget it, I'm walking. I'm going to tell them today that this has got to close tomorrow or I'm walking," and all that kind of stuff. When you're in the midst of it, it's just a miserable process.
Sheerin: And that's the thing, too: it was a business obstacle course that we all had to figure out, but it was a very stressful time. When Jamie talks about waking up at 3 a.m. every night during this process, it takes more than just a "wow, wasn't that a tough time" toll on a person. It really ate into every corner of our lives, and that's why I still hold resentment about it.
As always, when companies go down it's the workers who suffer the most. And that's what we were all so frantically trying to avoid – not just to save our companies, but to save all the people who rely on those pay cheques that come every two weeks. It's not like it's a small number of people, it's a huge number of people. That's what was keeping us up at night.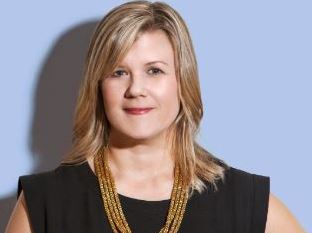 Linton: What's crazy about it is that it just kept getting worse and worse. For us, we agonized about resigning many months ago. We talked about how we were going to do it, how we were going to negotiate a way out. After we did, I thought we'd have a huge sense of relief – but then another thing hit us. There really was no relief.
Miazga: Every day throughout January and February, new information would come that would either put us up or put us down. It was a very stressful period, and certainly the stress of the relationship- and job-loss potential was felt every day.
One thing that helped us at BGM was that we made decisions together and stayed loyal to one another. So when I did the management buyout offer, Kew and TD Securities knew that if anyone tried to buy BGM, we were all going together or none of us were going. And that is what saved us in the end. Had I peeled off with one of the buyers, or had we splintered or some people got scared and quit, I don't think we would have looked like a company worth buying. BGM Inc is its team. We're one of the younger companies here, so we are only the people that run it. That was the biggest thing for us.
Aside from our teams, the main thing we were all trying to protect is our IP. If all the Kew-owned companies had gone down, that's hundreds and hundreds of jobs that could have been lost really quickly, because the potential in all of our slates was huge.
I'll also say we had a contingency plan if BGM went down. We already had a plan to set up across the street. Start again with the same team, same brains, same creative. Though we knew with Plan B we couldn't bring the slate with us. So I do think we would have been up and running again within a year, because that's what entrepreneurs do, but there would have been a lag where hundreds of people were out of jobs.
You closed your deals and moved your companies out of Kew. And then, in some cases a matter of days later, the pandemic hit North America. Could you talk about the realization you were immediately heading into another crisis?
Miazga: When [the pandemic] hit and we had our first team Zoom call, I said to my team: "We've been managing through crisis for so long – if anyone's prepared for this right now, it's us." Because when we were under the gun after all the Kew stuff blew up publicly, BGM was also in a bit of financial trouble because Kew owed us millions of dollars in MGs. So we were not just riding out the Kew storm – we needed to be a viable company to buy. And so every day we met and strategized on how to manage the cash flow, manage the productions, make sure that we were back-filling those missing MGs that never showed up. That crisis felt harder than the one we're in now, because at least the one we're in now feels like everybody's in it. So there's help, there's mutual empathy. In a way, we were poised for this situation. Not that I wish it on anybody or want to continue it, but it helped us and schooled us for where we are now.
Cohen: While the timing is really remarkable and has brought totally unexpected challenges our way, we haven't pivoted too much in terms of overall business strategy because we already knew for months coming out of Kew that there had to be a focus on development, on strengthening our existing partnerships and working on new relationships. In the post-pandemic world I feel like those are still the key priorities. But because production has shut down, we actually have a bit more time to focus on those things. That has allowed us, in a positive sense, to focus on the future of the company and the strategic partnerships that we're building that were already in play because of the collapse of Kew. Of course, we'd rather be doing it all – we'd rather be making our shows, and focusing on future strategies – but there is that silver lining in that we've been able to carve out the time and space to accelerate the planning that was already going on last year.
Linton: It all happened so quickly, and then we had to shift gears and figure out how to run our company under these times. [Kew] was our conversation for months and months and then suddenly it went away and we had to all shift gears and talk about something completely different. So it's not that those emotions aren't there, it's just that they are focused on something else.
Sheerin: For me, [the Kew situation] feels so long ago now. Two months ago this was the biggest issue in our lives, and it had been the biggest issue in our lives for about six months before that. That's not to say all's forgiven. It was a shitty time. And it was a shitty time that we all had to suffer through. But man, I was angry for a very long time, and I was very angry for a very long time, and I am not afraid to say that. I was angry at particular people. I'm not as angry anymore but that's not because the wounds have healed, it's because I've got bigger things I'm dealing with now.
As Rob said, we're mourning the loss of multiple things – one of them includes the potential that we all bought into three-plus years ago. You realize it's not what you thought, but then you realize it's even worse than that and we're all under the gun to try to figure out how to save our companies and get off of that sinking ship. Low and behold, with two exceptions as of this conversation, everybody was able to do that, which is great.
Part two of the discussion will appear in tomorrow's Playback Daily newsletter