NFB names Julie Roy director general of creation and innovation
In the role, Roy will be tasked with strengthening the organization's creative leadership and establishing an integrated programming vision.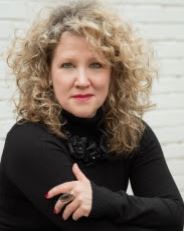 The National Film Board (NFB) has appointed Julie Roy as director general of creation and innovation.
Roy, who served as executive producer of the organization's French animation studio for the past six years, assumed the role on May 20 with a mandate to "strengthen the NFB's creative leadership and establish an integrated programming vision in line with the organization's strategic plan."
Throughout a 25-year film career, Roy has racked up more 50 production credits on projects including Michèle Lemieux's Here and the Great Elsewhere (2012), Claude Cloutier's Carface (2015) and Franck Dion's The Head Vanishes (2016). She was also an executive producer on Theodore Ushev's Oscar-nominated short film Blind Vaysha (2017).
With Roy's promotion, Marc Bertrand will move into the role of interim executive producer for the French animation studio.
"Julie has the leadership and determination to inspire a vision of programming that encourages team synergy and the production of unique and innovative projects. She is a woman of action and conviction. Julie takes the interests of all her teams and collaborators to heart, including the creators with whom she's developed such honest and open working relationships over time. In addition, her years in marketing throughout the early 2000s have contributed to her keen audience awareness," said Claude Joli-Coeur, government film commissioner and chairperson, NFB, in a statement.
The appointment comes two months after Michelle van Beusekom, the former executive director of programming and production for the NFB's English program, left the organization to join the Documentary Organization of Canada (DOC) as its executive director.
Last week, the NFB unveiled a slate of 16 projects, including animated titles from Ann Marie Fleming and Daniel Gray and docs from Heather Campbell, Jennie Williams, Holly Andersen and Ossie Michelin.