U.S., Canada border will stay shut into late June
The border will stay closed to non-essential travel until June 21, while provinces such as B.C. and Manitoba prepare to resume production as early as June 1.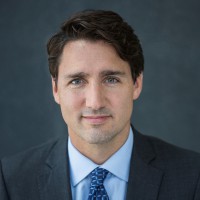 The U.S. and Canada border will remain closed to non-essential travel until June 21, according to Prime Minister Justin Trudeau, as both countries continue to combat the spread of COVID-19.
The border closure, which was first enacted on March 21, was set to expire on May 21, before it was extended for another month. Trudeau said extending the closure was "the right thing to do," in his daily briefing in Ottawa on Tuesday (May 19), stating that premiers in several provinces expressed interest in keeping the border closed for non-essential travel. Trudeau could not give an indication of when the border closure will end.
For Canada's film and television industry, the latest extension means that the border will remain closed at a time when a number of provincial governments will loosen restrictions on screen productions as part of their multi-phased reopening plans. The B.C. government included the resumption of domestic film and TV production in the province in Phase 3 of its reopening strategy, which is slated to begin in June. However, there are cases of U.S. talent staying in Vancouver ahead of the production restart to satisfy quarantine requirements.
Manitoba has included film production as part of its second phase of reopening, stating filming can continue "if operations maintain occupancy and activity levels to allow people to maintain a physical distance of at least two metres, except for brief exchanges." The measure does not explicitly call for domestic production only, but film commissioner Rachel Margolis stated in a recent webinar that initial production in the province will be domestic and not service.
No clear date for production in Ontario or Alberta has been set as part of either province's reopening strategies. Alberta, which is currently in its first reopening phase, lists all businesses as able to open in its third phase, including arts and culture festivals with physical distancing restrictions. The Toronto Film Office has stated it won't issue film permits until at least late June.