Intuitive Pictures' Ina Fichman elected as DOC board chair
The former Don Haig Award winner steps into Nadine Pequeneza's shoes.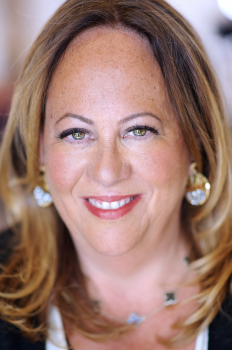 Veteran producer and long-time Documentary Organization of Canada (DOC) member Ina Fichman has been named chair of the board of directors for the non-profit representing over 800 directors, producers and craftspeople in the Canadian documentary industry.
Elected by members of the national association's board of directors on May 8, the producer/executive producer who helms Montreal-based prodco Intuitive Pictures steps into the shoes of outgoing DOC chair Nadine Pequeneza.
"It's been an honour to serve as DOC's Chair since May 2017, leading the organization through a transformative period that gives chapters a stronger voice within the national leadership," said Pequeneza in a statement. "Together we revised DOC's by-laws and policies; and created a five-year strategic plan with the end goal of strengthening our organization through collaboration across chapters. I couldn't be more pleased to hand the torch to Ina Fichman; someone who brings years of experience and commitment to growing the documentary industry in Canada."
A previous recipient of the Don Haig Award from Hot Docs, Fichman (pictured) has over 25 years of experience producing documentary, fiction and digital projects. Her credits include titles such as The Oslo Diaries, Undying Love, The Wanted 18, and Laila at the Bridge. Previously, Fichman served as co-chair of DOC's Quebec chapter and has been involved in DOC Quebec's board as well as DOC's advocacy committee. The producer joined the DOC board of directors as the DOC Quebec and advocacy committee representative last November.
In a statement about the news, Fichman acknowledged that it is an honour for her to chair the board. "During these difficult times, we need community more than ever. DOC has the capacity to play a vital role in supporting the talented documentary filmmakers in Canada to ensure a sustainable, vibrant future. I look forward to this challenge," she added.
A DOC spokesperson also told Playback Daily that at the board's meeting earlier this month, it welcomed Sylvie de Bellefeuille as the representative for DOC Quebec, Ariella Pahlke as the representative for DOC Atlantic and Clayton Windatt as the representative for DOC Ontario into the fold, while Lalita Krishna, Isabelle Couture, Colin Hume and Chuck Lapp all stepped down.
Fichman's election follows the appointment of Michelle van Beusekom as DOC's executive director in February. The former executive director, programming and production for the National Film Board of Canada's English program took the place of Mathieu Dagonas.