Funders release eligibility criteria for Emergency Support Fund
Starting tomorrow, companies will be able to apply for up to $800,000 through the CMF and $400,000 through Telefilm to support business continuity and safeguard jobs.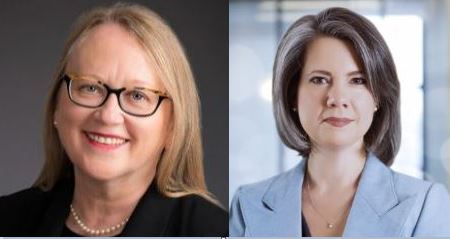 Canada Media Fund (CMF) and Telefilm have released the eligibility criteria for the combined $115.8 million they will distribute through the Emergency Support Fund for Cultural, Heritage and Sport Organizations.
Individual companies applying for financial support through the CMF, which is distributing $88.8 million in funding, will be eligible to receive up to $800,000, depending on the level of funding they have received over the past three years. Meanwhile, applicants through Telefilm's $27 million stream will be eligible to receive up to $400,000.
Applicants can only apply for the Emergency Support Fund through one of the organizations, and will receive funds from the organization from which they, on average, receive the most amount of financing annually. The application window opens tomorrow (May 20) and closes June 12. Click here for a full list of CMF's eligibility criteria and here for Telefilm's.
Part of a $500-million support package from the Department of Canadian Heritage, the funds are designed to support continuity of business operations, safeguard jobs and support self-employed and freelance workers.
The amount of funding each company is eligible to receive through the CMF is based on the following formula: the CMF contribution the applicant has received through the Convergent or Experimental Stream for the past three years, divided by two. (Applicants who received funds from both the Convergent and Experimental Streams during the designated three-year period may be eligible to receive two separate amounts). See below:

Meanwhile Telefilm's funding allocation will be based on the average amount of funding received by a company over the prior three years. See below:

In order to apply for both funds, a company must: have its head offices, and carry out its business activities, in Canada; show it has been negatively impacted by COVID-19; demonstrate a projected negative financial impact of at least 25% as a result of the COVID-19 pandemic; not be bankrupt or insolvent or in the the course of reorganizing its operations under the Bankruptcy and Insolvency Act.
Those that applied to other Government of Canada COVID-19 financial relief initiatives (including the Canada Emergency Wage Subsidy) are eligible to apply, however they are prohibited from using funding from multiple Government of Canada financial relief initiatives on the same expenses.
"These funds are intended to help ease the financial impacts due directly to COVID-19 and to help companies remain resilient. They will not eradicate all the financial burdens companies are facing," said Telefilm executive director Christa Dickenson during a virtual townhall meeting held Friday.
"This is good news for our industry and will allow us to focus on the next phase: how we best support you going forward in these unprecedented circumstances and for when our industry restarts," she added.
"We recognize the trust the government has placed in CMF to administer and distribute these much-needed funds in the most effective and expedient way possible. We hope businesses will benefit from these funds to stay afloat until we weather the storm," said CMF president and CEO Valerie Creighton in a statement.
Image: Shutterstock