NBC acquires Transplant as U.S. nets continue Cancon buying spree
The CTV medical drama is the third high-profile Canadian sale in the span of seven days.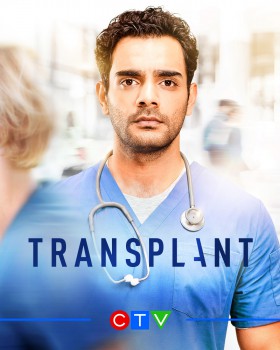 NBC has acquired the broadcast rights to CTV's medical drama Transplant, making it the third high-profile sale of a Canadian series to a U.S. network over the past week.
The Sphère Média Plus-produced series has pulled in impressive ratings since its debut in Canada on Feb. 26, with the series debuting to an average audience (2+) of 1.31 million and climbing as high as 1.6 million (2+) in the weeks since. NBC did not specify when the first season (13 x one hour) will premiere stateside.
The deal comes as U.S. networks look to bolster their schedules while big question marks remain over the ability to get new shows, especially scripted dramas, into production amid the novel coronavirus pandemic. However, it should be noted that with NBCUniversal International Studios being involved in the development process and NBCUniversal Global Distribution handling worldwide sales, this is a deal that could have materialized on a year when the pandemic did not disrupt production schedules.
Regardless, it has been an encouraging seven days for Canadian content south of the border. At the onset of the pandemic in North America, some had opined that the production shutdown could mean greater opportunities to sell domestic product into the U.S. and foreign markets. And with the announcement of three big deals in the span of seven days, that seems to be coming to fruition.
Earlier this week, The CW Network revealed it had acquired the U.S. rights to Coroner (produced by Muse Entertainment, Back Alley Films and Cineflix Studios for CBC) for its broadcast channel and ad-supported streaming platforms. For its part, The CW has postponed the launch of its new programming slate until January and said it will load up its fall schedule with original and acquired scripted series and alternative programming.
The Coroner deal came on the heels of HGTV's acquisition of Island of Bryan (produced by Si Entertainment in association with HGTV Canada), which makes its debut on the U.S. lifestyle network next month under the name Renovation Island. 
Transplant stars Hamza Haq (Quantico) as a Syrian doctor who battles to build a new life and rebuild his career in Canada after fleeing his country with his younger sister.
Creator Joseph Kay executive produces the series along with Jocelyn Deschenes, Bruno Dube, Randy Lennox, Virginia Rankin, Jeremy Spry and Tara Woodbury. Transplant airs at 9 p.m. on Wednesdays.