Canadian-created Homecon brings Comic-Con to fans' living rooms
Co-creator Paul Amos shares how the business model could continue to thrive post-pandemic and how it gives an expanded platform for Canadian TV and indie films.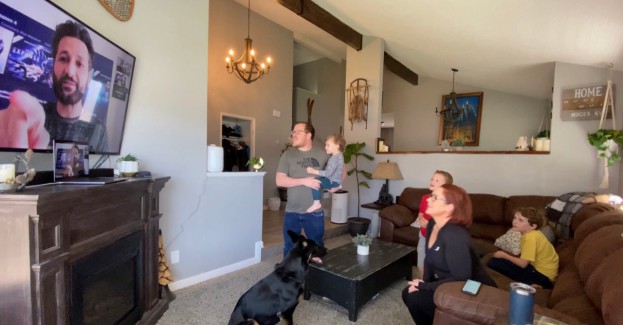 The cancellation of film festivals and markets has loomed large over the screen-based industry, but another market that has far more impact on consumers has faced a similar impact: the comic book convention.
Industry staples such as San Diego Comic Con have been forced to cancel due to the COVID-19 pandemic, which have been a space for the launch of franchises like Marvel's The Avengers or even Canadian-produced genre hits like SEVEN24′s Wynonna Earp or Temple Street's Killjoys.

It's for this reason that Homecon was born.
The virtual fan convention was created by Canadian-based actors Paul Amos (pictured, right) and Rachel Skarsten, who co-starred together on Lost Girl. Amos told Playback Daily the idea began when he was looking for a way to do something positive with his free time, so he offered free Zoom chats with fans. "The fans absolutely loved them," he says. "It was intimate and a fun experience."
He pitched the concept of doing a virtual panel with the Lost Girl cast to Skarsten, who had returned to Toronto after production had abruptly ended on Batwoman in Vancouver due to the pandemic. The idea quickly grew into something much bigger than one single panel.
Two weeks later the first edition of Homecon ran from April 10 to 11 with 15 virtual panels – including with the cast of Wynonna Earp and the Toronto-shot Amazon series The Expanse – and one-on-one sessions between guests and fans. "It really snowballed," said Amos. "We got a lot of interest after the first one so we went straight back into number two."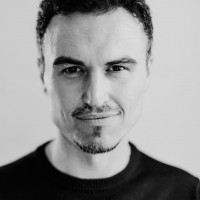 In the making of Homecon, Amos says they've stumbled on a business model that has the potential to last even after the social distancing measures of the COVID-19 pandemic have ceased. The digital con uses the Twitch streaming platform, an already popular platform for gamers that costs US$4.99 per month for a subscription and is free for Amazon Prime users. The virtual nature not only eliminates the added cost of travel and accommodation, but offers more accessibility for fans who usually aren't able to attend due to disabilities, geographical or financial reasons, as well as social anxieties.
The higher costs come with the VIP or interactive portions, where guests can pay for a one-on-one chat with guests for US$84.80. In comparison, the average cost for an autograph and a photo with a celebrity at a physical convention can cost more than $100 per person. "By any con standards, that would be a cheap ticket," says Amos, adding that fans get to pick their times ahead of the con, avoiding dreaded lineups.
The Homecon team has already fielded interest from publishers and studios curious about the business model, which Amos says is incredibly scaleable. It may be an enticing model for studios, since Amos says it's more direct to the consumer and saves cost on transporting and accommodating talent for a weekend. From Amos' perspective as an actor, it's a huge time-saver as well. "There isn't a need to fly in on a Friday, stay for a couple days and fly back to set for Monday morning," he says. "You could have just done it in your shorts with a cocktail at 5 p.m. on a Saturday."
The second edition of Homecon, which runs this weekend (May 16 to 17), will host even more Canadian talent. Among the big names taking part is Tatiana Maslany, who will be part of an Orphan Black reunion panel and Edmonton-born actor Nathan Fillion will take part in a panel for eOne's The Rookie. The cast of Wynonna Earp will return for a second panel, including with creator Emily Andras, while the cast of Dark Matter will also reunite with creator Joseph Mallozzi.
While Canadian TV has long held an important role at conventions, this virtual fest will also serve as a platform for Canadian indie film.
Homecon 2.0 will host the first panel on Indigenous genre, highlighting the recent wave of titles, starting with Jeff Barnaby's Blood Quantum, which will be continued with the pending releases of Danis Goulet's Night Raiders and Nyla Innuksuk's Slash/Back. All three filmmakers will take part in the panel, alongside Blood Quantum stars Kiowa Gordon, Elle-Máijá Tailfeathers and Michael Greyeyes.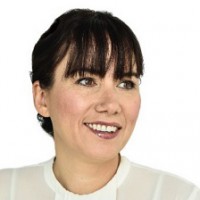 The panel will focus on the rise of Indigenous-created horror and sci-fi films, which Goulet (pictured, left) says is a mini-sub wave that has been able to grow through the creation of the Indigenous Screen Office and Telefilm's increased funding of Indigenous projects. The use of genre, according to Goulet, is a way to talk about modern and important topics without always grounding it in realism. "We're often delving into political issues," she says. "We have things we want to say about colonization that are very political and I think the genre space is immensely exciting to be working in."
Amos says when building the roster for Homecon 2.0, there was a mandate to offer a more inclusive platform and elevate voices not often seen or heard at conventions, and this panel was a perfect opportunity for that.
It's also a chance for Indigenous fans to gather and geek out a little at home. "Our communities are huge genre fans," says Goulet. "We nerd out like the worst of them. The claiming of Baby Yoda into Indigenous communities was such a massive thing; it dominated my timeline for at least a week after The Mandalorian was launched [on Disney+]."
While Homecon has proven to be a profitable model, Amos says a key focus is to raise money for charitable causes. The first Homecon raised $10,000 for First Responders First and the second edition will also raise funds for the organization. Meanwhile, guests are encouraged to donate funds raised through the one-on-one sessions and workers behind the scenes are donating their time for an effort that could easily cost up to $300,000.
With no foreseeable way for large fan gatherings in the future, Amos says the need for gatherings like Homecon may be the most sustainable convention model for awhile. There are still conventions – including Toronto's annual Fan Expo in September – that haven't officially cancelled, but Amos says it's only due to the fact that they need the official word from the government that they have to cancel, to save money on cancellation.
"[Homecon] is going to change the model dramatically for companies and for people," says Amos. "There's a serious amount of credibility for this moving forward."