Wattpad sets two adaptations as part of development fund
The film versions of What Happened That Night and The Hound are part of the new initiative, which sees Wattpad finance early development on select film and TV projects.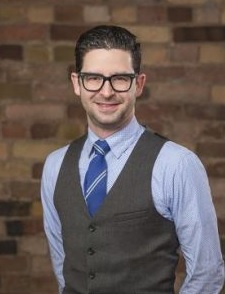 Toronto-based multi-platform entertainment company Wattpad is adding a new chapter to its business plan – creating a development fund aimed at financing the early development of select film and TV projects.
As part of the new initiative which fast-tracks hit stories to screens, Wattpad Studios is developing feature film versions of What Happened That Night from Deanna Cameron and The Hound from T.L. Bodine. Cameron's What Happened That Night is being adapted by David Arata (Children of Men), while Angela LaManna (The Haunting of Hill House) takes on Bodine's The Hound.
"With these new film projects, we're expanding our investment in early stage development, adapting incredible stories for new formats and helping them find new fans everywhere," said Wattpad Studios' head Aron Levitz (pictured) in a statement. Levitz is attached to produce both titles alongside head of content development and production Eric Lehrman and director of content development and producer Lindsey Ramey.
Both titles represent examples of high-quality storytelling that have captivated readers everywhere, according to the Wattpad Studios head, and also tap into "cultural trends demanding more representation for women and marginalized communities."
With more than 1.5 million reads on Wattpad, What Happened That Night follows Clara, a woman who tries to clear her sister's name after her boyfriend is murdered. Meanwhile, The Hound – which has more than 100,000 reads on the platform – sees an antique store owner bring home a Victorian taxidermy hound, unwittingly unleashing dark forces on her family. 
This news follows Wattpad Studios' recent announcement about its first European hire, Paris-based development executive Carla Zeller, and the permanent addition of Farrago Media founder Muriel Rosilio to its team as director of business development. The company currently has nearly 50 film and TV projects in development, including titles such as She's With Me, The Last She and Death is my BFF with Sony Pictures Television.