In brief: CFF, Super Channel unveil 2020 industry series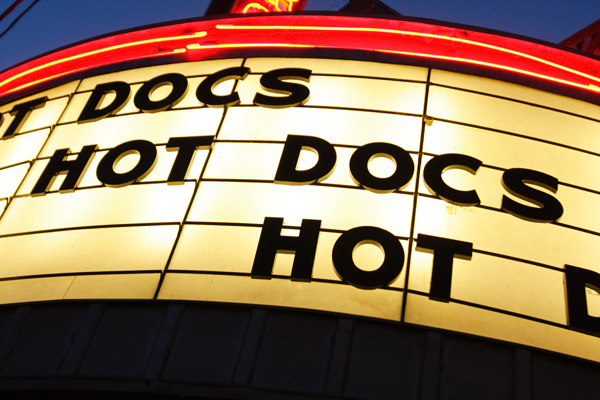 Plus, NSI names Manitoba Content Creators Development Accelerator participants, Band Ladies rock out with Highball.TV and more.
CFF, Super Channel introduce upcoming virtual masterclass, industry sessions
Following the announcement of the Canadian Film Fest presented by Super Channel – a virtual edition of the cancelled Toronto festival with the premium cable channel – the Canadian Film Fest (CFF) and Super Channel have revealed the filmmakers and sessions set for the upcoming masterclass and industry series.
Programmed on Super Channel and CFF's Facebook, as well as CFF's YouTube channel, sessions include: Indie Filmmaking in Uncertain Circumstances: How to Make Something with Nearly Nothing and Next to Nobody (May 21); Successfully Creating Content in Canada, an in conversation with Don Carmody and David Cormican, moderated by Brendan Carmody (May 22); Grants & Funding – Producing for Indie Budgets Panel, moderated by Women on Screen co-founder Lauren MacKinlay (May 29); The Agent/Talent Relationship Panel, moderated by writer/director Annie Bradley (May 29); Filming Beyond Borders – International Co-Productions and Foreign Financing Panel, moderated by director/producer Sean Cisterna (June 4); and Post-Production & Delivery Panel, moderated by Lauren Grant from Clique Pictures.
The grants and funding panel features speakers such as Katie Nolan (Swimmers), Gloria Kim (Queen of the Morning Calm), A71 Releasing CEO Justin Rebelo, Harold Greenberg Fund president John Galloway and Ontario Creates program consultant Kelly Payne. As well, in addition to Bradley, the agent/talent panel includes The Characters Talent Agency's Sohrab Merchant, Meridian Artists founder Glen Cockburn, Integral Artists' Jody Goldwasser and Vanguard Artists Management's Amy Stulberg.
Additionally, the Filming Beyond Borders panel sees Sinking Ship Entertainment executive producer/director J.J. Johnson among its experts, which include producer Natasha Vassell (Riptide), producer Paul Scherzer (Coconut Hero), Telefilm Canada feature film executive Dan Lyon and Kathleen Meek, Corus Entertainment manager, original content, drama and factual. Finally, Brendan Carmody is also part of the post-production panel with Justin McConnell (Clapboard Jungle), editor Kat Webber (Hazy Little Things), SIM Post Toronto's Jane Tattersall and Mercando Music's Janal Bechthold.
NSI, FTM announce participants for the Manitoba Content Creators Development Accelerator
Eight Manitoba filmmakers have been selected for the Manitoba Content Creators Development Accelerator, a new online workshop series from the National Screen Institute – Canada (NSI) in partnership with Film Training Manitoba (FTM).
Developed in response to feedback FTM received from members of the local filmmakers about how to support the community during COVID-19, the program is designed to help participants develop their story ideas while in isolation due to COVID-19. Led by international development trainer and film and TV consultant Jan Miller, the participants are: Erica Daniels, Sage Daniels, Joshua Hood, Reed Makayev, Katie Man, Jesse Peterson, Christina Reid and Vincent Tang.
Taking place online until May 29, creatives will receive tips and tools to help them pitch their story ideas. All told, the program culminates in an online forum where participants pitch their projects to a panel of producers, funders and broadcasters.
Highball.TV rocks out with Band Ladies
Highball.TV has launched Band Ladies (6 x 12 minutes), its first original web series produced for the platform led by Melissa D'Agostino and Matt Campagna since it was introduced in 2019. Now available to rent or purchase exclusively on Highball.TV, the Toronto-shot series follows five women on the cusp of middle age who transform their book club into a punk band. Directed by Molly Flood, Band Ladies stars Kate Fenton, Dana Puddicombe, Lisa Michelle Cornelius, Vicki Kim and Kirsten Rasmussen. Both D'Agostino and Campagna serve as executive producers on the project. Band Ladies previously received support through the Bell Fund and IPF.
Hot Docs, Rogers to present 2020 Audience Award to five Canadian filmmakers
Hot Docs has revealed that it will present the Rogers Audience Award, and accompanying cash prizes totaling CA$50,000, to five Canadian filmmakers during the Hot Docs Festival Online.
Since being introduced at the 2017 Hot Docs Festival, the Rogers Audience Award and cash prize have traditionally been handed out to the top Canadian feature documentary screened at the Hot Docs Festival as determined by audience poll. This year, however, the award will honour the top five Canadian documentaries in the audience poll by presenting each director with a CA$10,000 cash prize.
Eligible feature-length documentaries for this year's Hot Docs Festival Online audience award must have a Canadian director attached and be certified by the Canadian Audio-Visual Certification Office (CAVCO).Online voting will take place during the Hot Docs Festival Online, which runs May 28 to June 6, with electronic ballots made available to audience members who stream eligible films. The five films with the highest average scores will then be announced during an online live event on June 7.
The 27th annual Hot Docs Festival, which was originally slated for April 30 to May 10, was postponed on March 13 due to the ongoing COVID-19 pandemic. Festival organizers revealed on May 5 that the Hot Docs Festival Online would offer more than 135 official selections out of the 226 originally selected for the live event that will now participate in the digital event. Included in the selection are 91 feature and mid-length titles, as well as more than 45 short films. Hot Docs Festival Online will extend a majority of films for post-festival viewing until June 24.
With files from Realscreen