How 'bizarre serendipity' brought Dan Aykroyd to Hotel Paranormal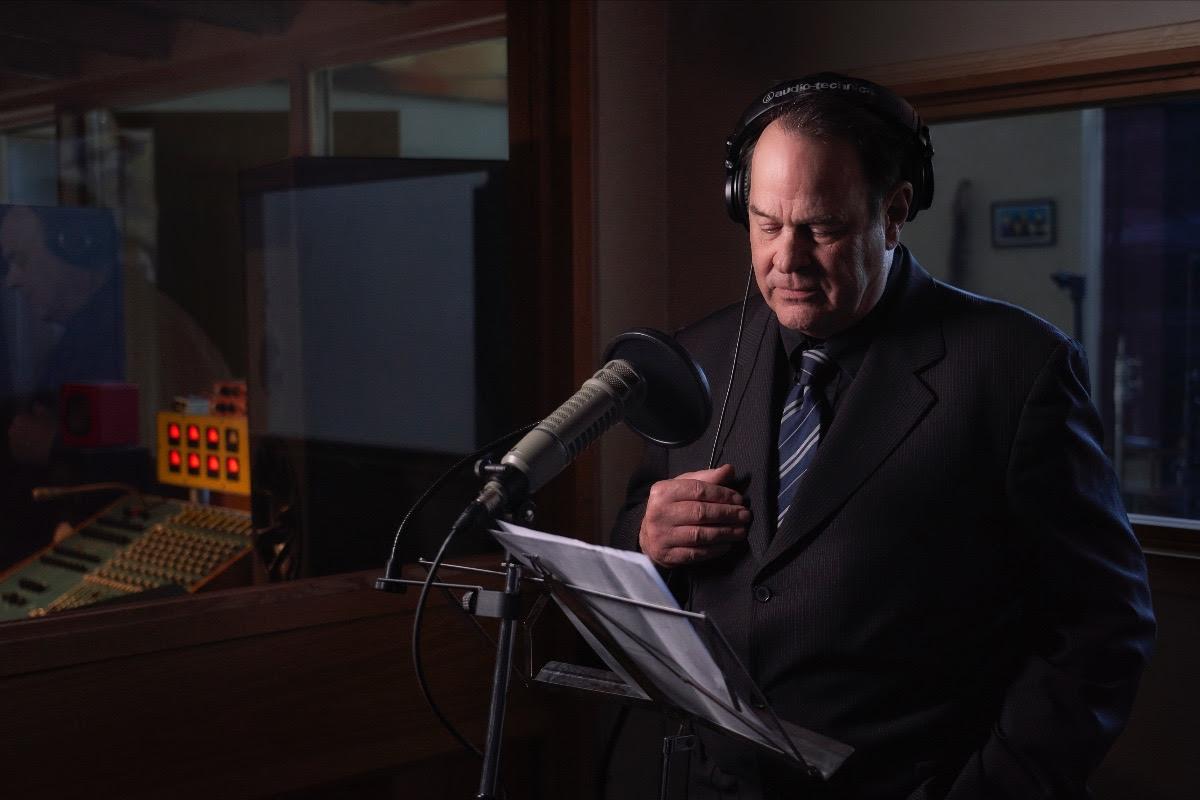 Inside the making of Blue Ant and Saloon's new paranormal series, which, after landing its star performer, weathered COVID challenges to reach the finish line ahead of its May 15 premiere.
It was case of "bizarre serendipity" that led Dan Aykroyd to narrate the documentary series Hotel Paranormal, says Saloon Media's Michael Kot.
The head of the Blue Ant Studios-owned prodco is a Kingston, ON native, where the Aykroyd family are well known as hometown royalty. And keen believers in the paranormal.
Aykroyd, of course, is known for co-writing and starring in Ghostbusters. Less widely known is that his father, Peter, penned A History of Ghosts: The True Story of Séances, Mediums, Ghosts, and Ghostbusters, an acclaimed and authoritative work on the topic of the paranormal, while his grandfather kept journals about paranormal activity.
As Kot mulled the idea of approaching Aykroyd about narrating an in-the-works paranormal series, the pieces started to unknowingly fall into place as the Ghostbusters and The Blues Brothers star did an interview on Tom Power's radio show (CBC's q) in which he discussed his family's fascination with mediumship, and, crucially, Aykroyd's love for Blue Ant's T+E channel.
"I love this T+E channel, they [look at] haunted hospitals, asylums, prisons, hotels and structures, and they do a great job because they do real research on who these apparitions might have been," said Aykroyd during the May 2019 interview.
"After hearing that, we thought it all makes so much sense," Sam Linton, head of original content for Blue Ant Media's Canadian channels, told Playback Daily.
Saloon and Blue Ant promptly reached out to Aykroyd's team to see if he would be interested in narrating the 10-part, hour-long series, receiving a resounding "yes" in response.
With Aykroyd confirmed to participate, he came into Blue Ant's studio to begin working on his recordings. "He's so professional, fun, and generous with the crew. He's just everything we hoped for in a star," said Kot.
But the person-to-person working situation was short-lived. After one in-studio voice recording, lockdown protocols came into effect, meaning Aykroyd completed the remainder of his voice recordings in a remote studio.
Fortunately, the onset of the pandemic occurred after all the visuals had been shot, so the project was delayed only by "a few weeks," said Kot, as Saloon and Blue Ant swiftly transitioned their post teams to remote work setups. The show premieres at 9 p.m. on Friday, May 15 on T+E.
In recent years, paranormal-focused programming has been a consistently big seller for Blue Ant's international sales division, with T+E originals such as Paranormal Survivor (Our House Media), Haunted Hospitals (BGM) and Evil Encounters (Cream Productions) securing sales across the globe.
"As a network, have been intrigued with the idea of haunted hotels for some time," said Linton of shifting the paranormal focus to hotels for their latest greenlight. "We have fans that are addicted to paranormal content. They're believers, always looking for entertaining ways to reinforce their belief that something is out there," she remarked of the T+E audience, which has seen a 15% year-over-year increase since March 16th when the lockdown began, according to Numeris data.
Kot and Linton remained tight-lipped about international sales for Hotel Paranormal, though hinted that announcements would be forthcoming about a partner in the U.S.
For Saloon, Kot says the pandemic hasn't had a major impact on its production slate: Drag Race Canada (Crave) and Life Below Zero Canada (Cottage Life) were already shot, while feature doc 9/11 Kids, which premiered at the 2020 virtual edition of Hot Docs, had already been completed. The only project that has been partly delayed, said Kot, is an international coproduction, for which 16 of the 20 episodes have been completed.
Saloon, founded in by former eOne factual exec Kot in 2013, is also using the production downtime to focus on a long-planned expansion into scripted content. "It's a wonderful time to work with writers. You get to focus a little bit better, because much of the day-to-day ongoing production has fallen away," he said.
"There are a number of properties that we've optioned and are developing and are getting ready to pitch. So it's turned out to be an opportune time."
Sarah Zammit is series producer, with Kot and Betty Orr serving as executive producers. Dave Tebby and Mick Grogan directed the series, with Josh Pelham as the co-director. Linton oversaw the series for T+E and Blue Ant International is handling international licensing.