CMF lays out amended guidelines for projects affected by COVID-19
Among them, CMF relaxed the timelines on which funded projects must enter production, and gave added flexibility around performance envelope allocations.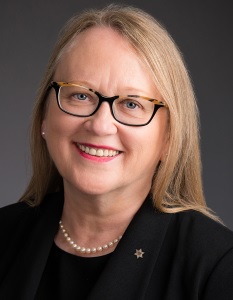 After pledging to afford "maximum flexibility" to the 1,500 projects impacted by the COVID-19 pandemic, the Canada Media Fund (CMF) has laid out a number of measures that aim to give broadcasters and applicants much-needed latitude when accessing its funding programs.
The new guidelines, announced Wednesday (April 13), cover projects funded by the CMF prior to 2020-21 that have not yet fully closed, and projects seeking funding for 2020-21.
The funder split the newly announced measures into two separate buckets: operational flexibility and policy flexibility. These measures are not linked to the $88.8 million CMF will distribute through the Department of Canadian Heritage's COVID-19 relief fund.
On the operational flexibility front, CMF has relaxed its production-timeline requirements in light of the COVID-19 pandemic. As such, the requirement for Convergent Stream productions to begin principal photography/key animation within the fiscal year in which it is funded or within three months thereafter will be extended for COVID-19- related delays to production. Production start dates in the Experimental Stream will also be extended to account for delays related to the COVID-19 pandemic.
CMF advised that in cases where productions were abandoned or had to reduce their episode count, applicants should contact their analyst at the CMF's Program Administrator. As well, the funder advised applicants for treaty coproductions that can't move forward due to COVID-19-related circumstances to contact their analyst.
In terms of the second bucket, policy flexibility, the CMF has reduced the percentage of a broadcaster's performance envelope (PE) that must be committed by Oct. 15 to 50%, from 75%, for 2020-21.
As well, on the development front, English broadcasters with development envelopes greater than $1 million will have to allocate 50% (rather than 75%) by Oct. 29. French broadcasters with development envelopes of more than $500,000 will have to allocate 50% by the same date.
The CMF also said broadcasters that have PE allocations in both production and development will be permitted to shift funding from one to the other in cases where one of the allocations has been fully spent.
In terms of calculating the all-important individual PE allocations for the next fiscal year (2021-22), CMF said those will be calculated based on the average of each broadcaster's 2019-2020 and 2020-2021 PE allocations.
For the current fiscal year, the 100% flex allowance that allows broadcasters to licence projects in any of the CMF's four genres (which is currently only applicable to "small broadcasters" in the CMF's Performance Envelope Manual) will be extended to all broadcasters with PE allocations.
As well, the CMF has increased its maximum contribution for individual projects. For 2020-2021, the CMF's maximum contribution will be increased from 49% (20% licence fee top-up and 29% equity) to 60% (20% licence fee top-up and 40% equity).
"We hope that by introducing these measures our industry will feel a little less worried about the short-term outlook for their projects and their companies. We will remain attentive and responsive to our stakeholders as the pandemic unfolds. The CMF continues to engage with the government and expects to provide further flexibility for the production community in the near future," said president and CEO Valerie Creighton in a statement.
Elsewhere in the new guidelines, CMF was firm in its insistence that applicants or broadcasters that provide false information or omit material information could face "serious consequences," including; loss of eligibility for the funding of the relevant project, or future projects; repayment of funds that have already been administered; and criminal prosecution in instances of fraud. Those consequences "may be imposed not only on the relevant party but also on related, associated and affiliated companies and individuals (as determined by the CMF at its sole discretion)," said the funder.
For additional clarify, the funder said applicants should contact their CMF analyst with questions. A full list of the new guidelines can be found here.
As for distributing $88.8 million as part of Heritage's COVID-19 response fund, the CMF said that remains its "immediate priority." Exactly how the funds will be distributed, and who is eligible to apply, has not yet been communicated, though precise details are expected to be released shortly.
Last month, the funder confirmed that its budget for 2020-21 has been set at $353 million, the same as the prior year.