Closing out Cardinal's final chapter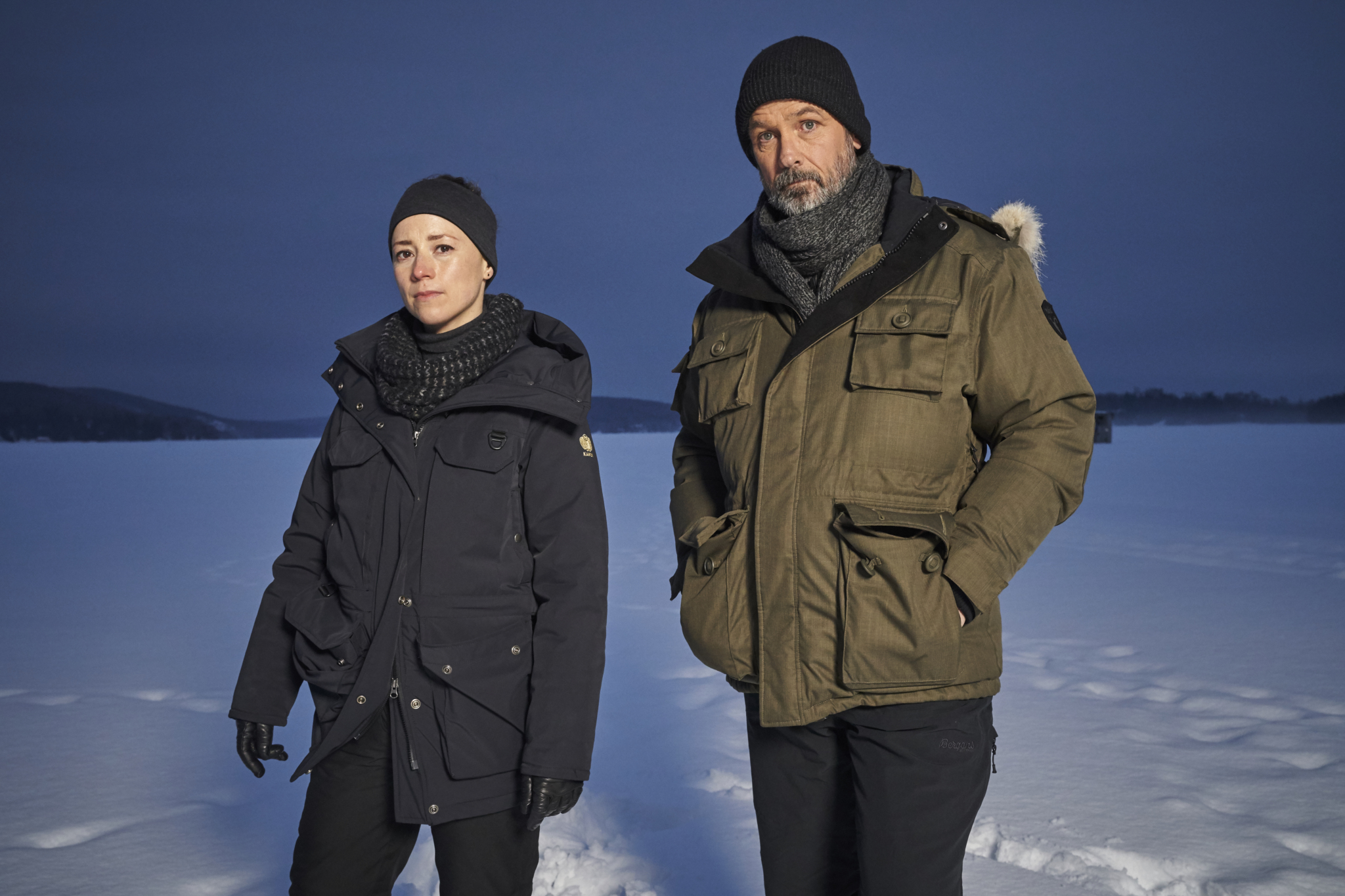 Sienna Films' Jennifer Kawaja and Julia Sereny discuss what factors initially drew them to the project and working on the thriller's final season.
After four seasons, one of the things Sienna Films' Jennifer Kawaja and Julia Sereny say they'll both miss the most about Cardinal is the people behind it.
"The crew, the actors. It's been really, I think a phenomenal experience for everybody and I think really great bonds were created, and of course, telling these stories was a pleasure," Sereny told Playback Daily prior to the show's finale on CTV earlier this week.
"I'd say the same," adds Kawaja. "I think I'll really miss Billy Campbell's quiet, gentle leadership underneath it all – because of who he is as a person, his generosity, his spirit, his humility, his equanimity. He was an actor who knew that every single person on the crew was important and treated everyone as such. And I think as producers, Julia and I always were so, so grateful for that because that helps us do our job in terms of creating and making sure that the energy is in the right place, which is going toward the creativity in the show."
Produced by Sienna Films and Entertainment One (eOne) in association with CTV, the award-winning drama adapted from Giles Blunt's John Cardinal Mysteries series has officially closed its final investigation after being commissioned in 2015.
The Algonquin Bay-set thriller's last instalment – Cardinal: Until the Night – sees 2019 Canadian Screen Award lead actor and actress in a drama series winners Campbell (The Killing) and Karine Vanasse (Pan Am) reprise their roles as detectives John Cardinal and Lise Delorme, taking on a seemingly mundane missing persons case that turns into much more.
Looking back at what initially drew the producers to the CSA limited series winner, Kawaja says she and Sereny loved the idea of doing a Northern Ontario Canadian-specific show, as well as Blunt's novel. "What [Blunt] brought to the novel was such a sense of authenticity because he did grow up in North Bay and he drew from his world and built something that felt very specific… It's the kind of world that Julia and I historically, throughout our careers together have loved: building this idea of taking a universal storytelling form like a mystery or a detective mystery and then setting it very specifically in a Canadian location and trying to make it true to that," the executive producer explains."Trying to reflect the mix of people who live there, trying to reflect the feeling of the place and the place that feels different than any other place."
It was also Blunt's specificity and range of characters, adds Sereny. "With all of their foibles and some of their shortcomings there was a real kind of a love for all of them, which is also really appealing because they're real, but he likes them. So that was also something that I think Giles created and we tried to sustain," she notes.
As for the question of why end the show now, Sereny says after optioning the series, the hope was to produce one adaptation of Blunt's mysteries a season. (It should be noted that Cardinal's third season was inspired by Blunt's fourth and fifth novels – By the Time You Read This and Crime Machine.) "You never know going in quite how things will work out. We were really fortunate, the show was successful and really built an audience over the seasons. We didn't know after season three if we would go again. That was a topic of conversation and discussion, and I think everybody felt that one more season was really called for," she says, adding that finding a place for Cardinal and Delorme's relationship to complete itself was part of that discussion. "We felt that now we have told the story, we feel that people have really enjoyed it and that it was a good time for it to be complete."
In addition to featuring a new director, Mean Dreams' Nathan Morlando, this final instalment also saw past season two showrunner Sarah Dodd (Cardinal: Black Fly, Motive) and season three showrunner Patrick Tarr (Cardinal: By the Time You Read This, Saving Hope) serve as co-showrunners. A move that made sense because they had both equally done great work on the show, according to the producers, communicating with one another when Cardinal progressed from season two to three, in addition to being interested and willing to take on the story. "I would just say that I think there was good chemistry between them. They communicated really well, they enjoyed the experience of working together. I think when that happens and you have two talented people, then they build off each other so it's a really constructive experience," says Sereny.
Thinking about the process of making the show, Sereny notes that although Cardinal was never easy to make and that each season had its challenges what did get smoother over time was the "core group familiarity with the world and the characters." Adding that what made the show an exceptional experience was really the crew in the north that worked on it throughout its four seasons. "You could feel that creative contribution from the northern crew daily," echoes Kawaja. "Everyone wanted it [to] be just right, everyone wanted it to feel like the Cardinal that had been created up until that point, and everyone was also embracing the uniqueness of each season." Both adding that season one showrunner Aubrey Nealon and director Daniel Grou greatly contributed to the aesthetic and voice for the thriller.
Further, addressing what they've taken away for making Cardinal, Kawaja says: "The first season was very difficult to make and somehow, Aubrey and Daniel and myself and Julia with CTV got through it in terms of trying to find a voice for the show. I think that that's such an interesting opportunity to do that when you're doing a series even when it's based on novels, it now has to exist in another form. The novels were an embarrassment of riches really and you can't put everything in so choices have to be made. I suppose it can take a season or two sometimes to find it, but if everyone is on that journey, it can be really challenging but also really rewarding creatively at the end of the day. So I think that going forward, will try to be more conscious of how that's happening and how to make that happen better."
Executive producers on Cardinal include Sereny, Kawaja, Dodd, Tarr, Morlando and eOne's Jocelyn Hamilton. Bell Media president Randy Lennox serves as executive producer of the series, which is currently nominated for 14 prizes at the 2020 CSAs.
Image of Cardinal courtesy of Bell Media