NFB greenlights 16 new projects
Canada's public producer has given titles from Rosana Matecki, Cordell Barker and Ann Marie Fleming the go-ahead.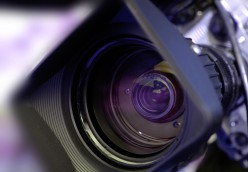 Amid the COVID-19 crisis, the National Film Board of Canada (NFB) has lifted the lid on 16 newly greenlit projects in the documentary, animation and interactive space.
Among the documentary projects in the works are two short series: Lab Doc Project and Rita Marley Lived on DeGrassi Street.
Consisting of four documentaries about Nunatsiavut rituals, history and culture, Lab Doc Project features directors Heather Campbell, Jennie Williams, Holly Andersen and Ossie Michelin – with the NFB's Kat Baulu and Latinia Hartery serving as producers.
Meanwhile, Rita Marley Lived on DeGrassi Street from directors Chris Flanagan and Graeme Mathieson, includes five short films on Toronto's buried Reggae history and some of the artists who called the city home during the '70s and '80s. The NFB's Lea Marin is a producer on the project. Both Lab Doc Project and Rita Marley Lived on DeGrassi Street were sent to production in January, according to information provided by the NFB.
Canada's public producer also unveiled director Rosana Matecki's short Saturday Night with NFB producer Kat Baulu. Part of the Reimagining My Quebec series, the project examines the loneliness felt by Latin American immigrants living in Montreal and looks at "aging through the sensual lens of dance," according to a release. The title started production in December 2019.
Daniel Schubert's documentary short Martha and Sheona McDinald's Out of Darkness have also been given the go-ahead.
Schubert's Martha tells the story of a woman who was sent to a Nazi concentration camp. The film sees the NFB's Shirley Vercruysse and Teri Snelgrove serve as producers. Snelgrove is also credited as a producer on Out of Darkness, which tells the story of a mother's journey as she supports her young child's gender transition. Martha went into production in December, while Out of Darkness started production in October.
On the animation side – which made up the majority of greenlights from the agency – U.K. filmmaker Joanna Quinn is working with the NFB on the short film Affairs of the Art. Produced by Beryl Productions International's Les Mills and the NFB's Michael Fukushima, the film sees Quinn let her avatar set the path to fulfilling her life's dreams. The title went to production this March.

Meanwhile, the short film Complainte de Sainte-Catherine from director Janet Perlman and NFB producer Marc Bertrand features the McGarrigle sisters' song of the same as a little girl enters a metro station during the winter. Short Film No. 5 from director/animator Cordell Barker and NFB producers Jon Montes and David Christensen sees Barker turn the world of artificial intelligence on its head, while director Claire Brognez's Geste tendre examines the suffering caused by emotional loneliness. Brognez is a producer alongside the NFB's Julie Roy. Barker's Film No. 5 started production this December, while Complainte de Sainte-Catherine and Geste tendre started this April.
Animated shorts from Ann Marie Fleming, directors Alicia Eisen and Sophie Jarvis, and Daniel Gray round out the list.
Fleming's Old Dog, produced by Vercruysse, tracks Henry, a dog that relies on his carer for companionship and help with various life obstacles. Vercuysse also serves as a producer on directors Eisen and Jarvis' Zeb's Spider with Snelgrove. The short sees superstitious Zeb do everything in her power to keep a spider in her apartment happy, or risk being eaten herself. Zeb's Spider started production in December, while Old Dog started in January 2020.
Gray's Hide, which went into production this March, observes a game of hide and seek escalate. Co-producers on the short include the NFB's Maral Mohammadian, Marion Barré and Soyo Giaoui from La Cellule and Bella Szederkényi and Balint Gelley from Cub Animation.
Finally, directors Michelle Kranot and Uri Kranot's The Hangman at Home, which consists of a short film and virtual reality experience looks at Carl Sandburg's poem of the same name. Sent to production by the NFB in December, it features the NFB's Bertrand as a producer alongside Late Love Productions' Lana Tankosa Nikolic, Miyu Productions' Emmanuel Alain Raynal and Pierre Baussaron and Floréal Films' Avi Amar and Katayoun Dibamehr.
Closing off the list of animated titles is Instagram project Parenthèse. Produced by Roy and Bertrand, the project is a visual animated diary following two protagonists as they share their moods and concerns during COVID-19 with a creator. Greenlit in April, directors include Catherine Lepage, Cécile Gariépy, Francis Desharnais, Madi Piller, Louis-Pierre Cossette, Pascal Blanchet, Anaë Bilodeau and Nahid Kazemi.
The NFB also greenlit two installations: Far Away From Far Away Engagement and Rêve D-Box. From creative directors Bruce Alcock and Jeremy Mendes with the NFB's Janine Steele as a producer, Far Away From Far Away Engagement is an interactive experience based on a woman's recollections of growing up on Newfoundland's remote Fogo Island during the 1960s and '70s. Rêve D-Box, which features the NFB's Louis-Richard Tremblay as a producer, uses D-Box sensory technology and is inspired by the unique mechanisms of dreams. The creative team consists of Philippe Lambert, Édouard Lanctôt-Benoit, Vincent Lambert and Caroline Robert.
The organization also highlighted in a press release that all of its studios are working with more than 40 creators across the country to document the impact of COVID-19. "As a result, Canadian audiences will have access to the voices of artists through many works, made in every genre (animation, documentary, interactive), offering creative and regional perspectives on the crisis," it said. "This initiative, which is slated to be officially launched in a few weeks, is an example of the NFB's primary mandate. We've been documenting significant moments in Canada's history for eight decades, and the COVID-19 crisis is no exception."
Image: Shutterstock