Ottawa unveils details on $500M Heritage emergency funds
Updated: CMPA will work with Telefilm and CMF on how to best distribute the $115.8 million dedicated to Canada's audiovisual sector, with an application process on the way.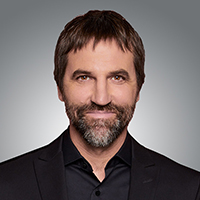 The federal government has released new details about its support for Canada's screen-based sector, with Telefilm Canada, the Canada Media Fund (CMF) and the Canada Council for the Arts set to distribute more than $170 million in emergency funds due to COVID-19.
The funds are part of a $500-million cash injection to the Department of Canadian Heritage, announced on April 17 as a way to support the arts, culture and sports sectors. They are intended to help keep businesses up and running, and not for project financing.
Canadian Heritage will receive up to $326.8 million to distribute between the different sectors, with $198.3 million devoted to "beneficiaries of arts and culture funding via existing programs as well as other organizations with demonstrated needs."
Additionally, $55 million will be distributed by the Canada Council for the Arts "to help arts organizations that support artists"; $88.8 million will be distributed through CMF and $27 million through Telefilm to "support the Canadian audiovisual sector."
Use of the remainder of the fund (approximately $2.4 million) will be "assessed based on needs." The $500-million fund was created to stabilize the sector and support businesses "whose cash flow and short-term operational viability have been negatively impacted by the COVID-19 pandemic."
The funds will be distributed in a two-phase plan, with funds related to the screen-based industry distributed by CMF, Telefilm and the Canada Council for the Arts, with measures in place to avoid duplicate funding. The second phase will include funding for organizations that do not receive funding from CMF, Telefilm and the Canada Council for the Arts, with more details to be announced in the coming weeks.
The Canada Media Producer's Association (CMPA) said, in a statement, it is "currently working with the CMF and Telefilm on how to best implement this funding to support our members," with details on an application process to be announced "in the coming days." The CMPA is also urging the government to "to detail and enact Phase 2 funding as soon as possible."
"Screen-based industries generate $12.8B to Canada's GDP and provide 181,000 well-paid jobs," said Valerie Creighton, president and CEO of CMF, in a statement. "The emergency funding announced by the federal government is part of a multifaceted funding ecosystem and will be allocated in a way which complements – not duplicates – other measures for which screen industry workers and companies are eligible.
"These new funds will help companies in Canada's film, television and interactive digital media sectors keep their doors open and keep their employees on the payroll," said Christa Dickenson, executive director of Telefilm Canada. "As the administrator of the CMF's programs and the Canada Feature Film Fund, Telefilm will continue to work effectively and efficiently to ensure that this additional support is disbursed quickly. Now more than ever, the CMF and Telefilm will work hand-in hand to deliver this much-needed relief to our clients and the creative teams and crews they employ."
Updated on May 11 with comments from the CMPA
Pictured: Minister of Canadian Heritage Steven Guilbeault