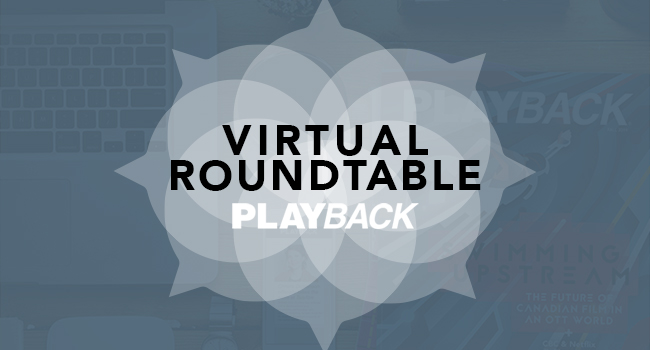 The COVID-19 pandemic has upended every aspect of the Canadian production industry over the past eight weeks, and looks set to do so for months and potentially years to come. Here, in the second part of Playback's third virtual roundtables, international distributors discuss whether long-term trends will emerge after the pandemic ends, and how their sibling production divisions are getting creative during the COVID crisis.
The participants in the discussion are: Diane Rankin, SVP, international, Distribution 360; Chris Bonney, CEO, rights, at Cineflix Media; Ludo Dufour, SVP, international coproductions and sales, Blue Ant International.
See part one of the discussion here.
Is the market going through a short-term adjustment, or could we be seeing the beginning of new market trends that will continue beyond the pandemic?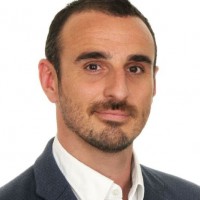 Ludo Dufour: As far as distribution is concerned, the impact will likely be quite positive in the very short term. However, we also need to prepare because we may suffer a ripple effect of the slowing down of productions, so businesses haven't adapted quickly enough to cope with the situation by refreshing their catalogues could be negatively impacted in the middle- to long-term if they haven't prepared what they will be launching in the coming months.
In order to try and prepare for that, we're closing several volume deals with finished tapes at the moment. We've done that with NHNZ. I can't discuss too much, but we're also just starting a relationship with Canadian chef David Rocco. We're also trying to really bolster our catalogue by working with a lot of producers on COVID-friendly programming which can still be produced at the moment, whether it's by using a lot of archive [footage] in history, or already-shot footage in natural history or the science genres.
Also, when talking about trends, I think editorially we'll see some interesting changes. We've already talked about how nice it has been to have more of a relationship with our clients online and learn more about their private lives, and we're seeing exactly the same with talent. Celebrities are becoming much more familiar, with these daily shows happening at home, someone's husband or wife being on screen. This appetite for slightly less premium production values at the moment – with people liking the intimacy of those self-shot, less formatted shows – might lead in the future to this being more integrated within shows. And while people are enjoying this at the moment, there will probably be a fatigue of these formats and a return to more premium, but I hope that some of this intimacy will continue in future formats.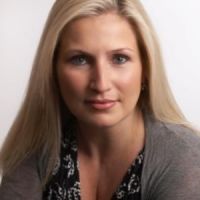 Diane Rankin: Yes, I wouldn't call it lower-budget [content], but I think we'll see content that's not quite as high, premium quality, because there will be a lot of companies that aren't in the best financial circumstances, depending how this thing goes long. As well, [in this economic climate] consumers are going to start cutting back and I think that will potentially trickle down into programming.
For example, the design shows perhaps won't be as high-high end. Design on a Dime and that kind of content could come back, shows that focus on what you can do with what you've already got and upcycling. I'm speculating, but these are the kinds of cycles we've seen [in the past] when we come out of recessions or similar things.
And to Ludo's point, we're talking to producers who have content that can be recut or repackaged in some way with perhaps a new host or a new graphics treatment or something, taking some of that raw footage and making a fresh show. We're certainly talking to our producers about a few things in that space.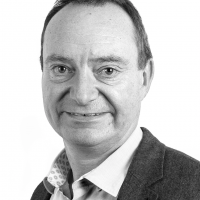 Bonney: For us, an example of content coming out of crisis is American Pickers [produced by Cineflix Media]. That came out of the financial crisis 2008-09 and is still running very nicely on History in the U.S. So I agree that that sort of content is likely to evolve and develop when we come out of the situation we're in.
And yes, there will be constrained budgets – we're already seeing that in places like the U.K., where Channel 4 is dropping its tariff quite significantly. The positives are that producers are learning the techniques that can make good quality shows at competitive prices – I think that will be something that will come out of this. We've got the technology, a lot of it is being played with at the moment, and it's being very well shared across the production community. Ourselves and our production colleagues are looking at remote shooting technology, where you can literally send a flight case camera and an attached laptop and if you want to complete the host interviews in a true crime show, or something like that, you can get those done by setting them up and you can actually control the camera remotely. That kind of innovation will come to aid shows that are produced cost-efficiently.
Intel gathered in the international market has always played a crucial role in informing operations in your sibling divisions. How has the importance, or even the role of the international sales division changed during this time?
Bonney: I would say the proximity has been getting closer and closer over the last two or two or three years, as the financing requirements on shows have meant that the first anchor broadcaster isn't enough to get the show greenlit. We've all been in regular dialogue about what content is going to be in demand that will have appeal to the second and third broadcasters who might come and pre-buy it. And so I think there's been an evolutionary curve between producers and distributors (whether they're in-house or external) to make sure that the content developed and created has that international appeal. That whole trend has served this period of time quite well for us all: we're all well dialed in, and much more capable of sourcing alternative finance quickly, whether that's us making our own decision on putting deficits and advances as distributors – because that's become something we've had to be skilled at – or having broadcasters we can call on to go and seek those early buys, pre-sales, co-financing etcetera.
Dufour: Having distribution, production and channel operations has really helped us understand the impact on all sides of the business and respond as well as possible to the crisis. The channels business really makes us hugely aware of the challenges that our clients are experiencing. Also, speaking to our production companies on a regular basis really helps us understand what all producers we represent are going through. Blue Ant owns Beach House Pictures, which has offices across Asia, and we also have NHNZ in New Zealand, which is one of the countries that is coming out of this crisis the fastest. I think that gives us a good idea of what those deconfinement plans might look like in the future. And, vice-versa, our distribution relationships are really helpful for our production entities in terms of what's selling, what's trending and what gaps exist in the market. It's really been an interesting conversation, with all the different sides of the business trying to help one and another.
Rankin: I'd echo that. Production and distribution are working even more closely together, and I think everyone is very mindful that this could go on longer and there could be further impacts to people's businesses. There are more people in sales, and you're talking to people all over the world, so there is always helpful intel to share. Chris and I are both based in the U.K., but [our company's headquarters] aren't, so we are feeding back to them about what is happening in the U.K., specifically from a political perspective. Things like: how is the U.K. coming out of this, and is that mirroring what is happening in Canada and the U.S.? And what impact will that have on content, genres, rollouts and schedules? There is so much more intel being shared right now about what's to come and how we can be ready for it.
Keep up with Playback's ongoing coverage of COVID-19 here.