Int'l distributors examine COVID impact on the global sales market
Execs discuss market shifts, what they're hearing from buyers and how an uncertain calendar is affecting the business of selling TV shows during a pandemic.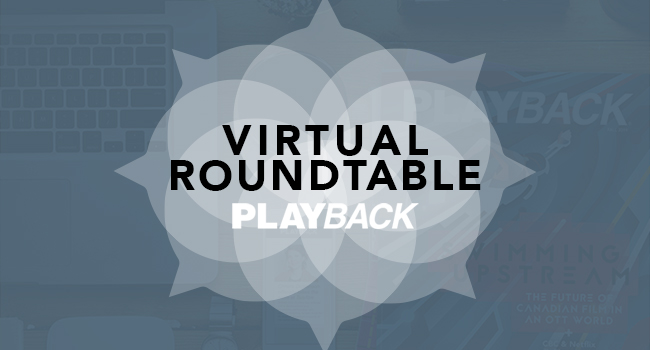 The COVID-19 pandemic has upended every aspect of the Canadian production industry over the past eight weeks, and looks set to do so for months and potentially years to come. Here, in the third of Playback's virtual roundtables, international distributors discuss how the global lockdown is changing the market, what's in demand, and how the TV distribution sector – typically the area of the industry most reliant on face-to-face time – is being impacted by the temporary shift online.
The participants in the discussion are: Diane Rankin, SVP, international, Distribution 360; Chris Bonney, CEO, rights, at Cineflix Media; Ludo Dufour, SVP, international coproductions and sales, Blue Ant International.
The second part of the discussion will be featured in Playback Daily tomorrow.
How would you characterize the international sales market since shelter-in-place protocols came into effect in various jurisdictions and productions shut down?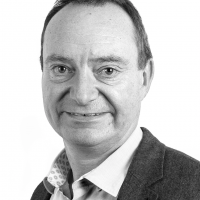 Chris Bonney: There's definitely been a spike in demand for acquired content that's ready to run, because broadcasters need to fill schedule gaps at short notice. What's been interesting for the distribution sector is that we got a bit of a double whammy: we got a spike before MIPTV was due to happen, and then the majority of us had a kind of virtual MIP market when we presented our own slates.
Now the markets are a bit more settled, and we're seeing some of the patterns that you'd expect: all the new slates have been presented and the buyers are going away now and reviewing them, as well also looking at the scripted offerings that would have come from the L.A Screenings.
Overall I would say the market continues to be strong. There are patchy areas where some buyers have gone offline and are now coming back, or others that remain offline depending on the state of the virus' evolution in their territories. Ad money has obviously diminished quite quickly, but I'd say for the most part acquired content has been less impacted.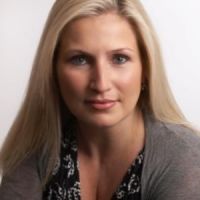 Diane Rankin: The kids side has seen a bit more activity because of kids being at home and more platforms needing content to fill the demand, though I wouldn't say we've seen a huge spike in sales that was more than we expected in this period.
I would classify it as "hurry up and wait." In the first week [of lockdown protocols coming into effect], every buyer asked what we had available. Since then it's been about sitting and waiting to see when they may need to trigger an acquisition, because there's so much speculation about how long the quarantine will go on for in various territories, and particularly the bigger territories, which are still under lockdown. Commercial broadcasters don't know when the advertising market is going to bounce back, so I think they're holding the purse close to the chest right now until they know a bit more.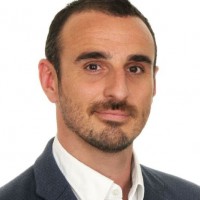 Ludo Dufour: Business has certainly accelerated – I think the demand for finished tape has been very high over the last few weeks. We've got quite a large catalogue across all the different genres, so that's been very helpful in responding to this demand. Some shows in our catalogue, which may have been declined in the past because there was something too similar in the production pipeline for the client we were talking to, are now being considered because the [clients'] shows are being delayed or cancelled all together. And in terms of the business dealings, we've noticed clients requiring more runs than before and being more flexible in terms of sharing exclusivity or foregoing premiere [rights] for certain titles.
Are you seeing an uptick in interest for older titles within your catalogues?
Bonney: Yes we are. Some titles under license are being renewed early, and then, if there are any seasons not yet picked up, all of that is being swooped up so [buyers] know they've got that pipeline filled.
We've also had some unexpected, unanticipated sales, which have been welcomed. In some cases, you could see that they were [picked up based on a] volume need or a particular genre need [on the buyer's part].
Dufour: I think the highest demand for the back catalogue is with the AVOD clients we work with. In general, most of the channels and the streamers we've been speaking to will maybe dig a little deeper into our catalogue but they're not considering very old titles. Titles released between 2017 and now are very much the priority as far as we're concerned.
Bonney: That's a theme. I think that, in response to the streamers having fresh and more recent original programming as part of their strategy, the linear networks are keen to try and keep their content fresher if they can.
Rankin: We're hearing about all these gaps in schedules, and that everyone's dying for content, but it's not quite the case. [Buyers] aren't Hoovering up any old show – it's got to still fit with their strategy and it's got to be the right quality.
Are there any specific messages you're hearing from buyers?  
Rankin: On the finished programs side, speaking with my kids-content hat on, we've had an uptake on the educational content. We sell a lot of content that has an education tick box, so that's been beneficial for those titles for sure, because certain broadcasters that perhaps wouldn't have looked at something that had an "edu-tainment" label, are certainly looking at those now.
And on the factual side, I'm getting asked for things about everyday heroes. It's being born out of what is happening in the real world, so it'll be interesting to see how that trickles down to development and genres like scripted and kids.
Dufour: We cover all genres from scripted to unscripted to kids but the majority of our catalogue so far is in the unscripted world. I think we've seen different trends following one another. First, we saw a need for information from audiences – we saw a lot of channels wanting to play a complementary role, providing more context to the daily news cycle. But that need for more information has moved on to a need for more escapism, more entertainment, more comfort as people are locked down in their homes and cooking three meals a day themselves probably for the first time in many years.
We've seen a real uptick in food content, in DIY programming, people probably looking around their house and thinking "what can I improve during those weeks?" And in terms of escapism, co-viewing content has been really sought after as families watch shows together, so our natural history programming, which works across all demographics, has been really enjoyed as well.
Bonney: We're finding feel-good programming is in demand – a little bit escapist, a little more entertainment-skewed. So things like lifestyle, property, food-related have all been in demand. We have a reasonable amount of male-skewing content in our catalogues, so that's been in demand to help replace sports slots that can't be filled with live sport.
On the scripted side, we've had two levels of interest. First, we've got a few titles that are just delivering now. We've got an Icelandic show called The Minister, which we've just launched. We're just delivering an Israeli espionage show, Tehran, where the first episode has just become available and it will be delivered on time. And then we recently had a French-Canadian show, Happily Married, also become available in the last couple of months. So they've been welcomed, because a lot of scripted slots have had trouble being filled, so those are getting interest.
Also, a couple of the available scripted titles are also seeing peaks in demand, particularly Coroner, which has two seasons in the bag and a third hopefully in the works. We're seeing live interest on that at the moment because the volume is starting to build nicely. And then, more generally, anything that has dub tracks is in pole position across all genres. Particularly with Spain and Italy, we've seen that demand coming.
Which platforms are buying the most content? 
Bonney: I would say it's strong across the board. We've seen the most in the linear area. We've also seen, fingers crossed, some success with U.S. cable [channels] looking for summer-run shows, which obviously is interesting because it's kind of quick and they run them out in volume quickly. We're working hard on a few interesting deals there.
In the AVOD area, you create your own demand to a degree. You push and the response is normally quite welcome. The one thing we're all aware of is that the price-per-thousand is challenged at the moment with ad revenue [being] down, so that area is going to suffer a little bit of a drop. But it will come back, and you want your shows up, launched and ready for that return.
As for the SVOD players, I'd say some of them remain quite well stocked, but they are reviewing acquisitions and, certainly with some of the new scripted content I referred to, they're all viewing that quite avidly. They're definitely looking for those "noisy" pieces they would hope to have available as part of their autumn schedules, which they now know they're not going to get because of the production hiatus.
Rankin: We've definitely seen a huge uptick on Amazon Prime through the Prime Video Direct for programs we've uploaded there. It's not necessarily a buyer in the traditional sense but it's a revenue generator and a business that we self-manage. We've put a team of people on that in the past few weeks, uploading our content and making sure we have the proper closed-caption files and everything else. We did that right from the beginning, because we knew that that was going to be a revenue generator for our clients.
We've also found that in the U.S. market, some cable channels are looking for summer programming as well, but I'm not sure if that's a COVID situation or whether that was going to be a strategy anyway.
Dufour: Yes, I'd say most sales are coming from linear channels indeed, for the reasons already mentioned. On the AVOD platforms, I think we've really seen an inflection point over the last few weeks or months, where these platforms are growing and being acquired by larger traditional media groups and, although the advertising budgets at the moment are decreasing, the uptick in viewers to these platforms will hopefully partially make up for those revenues.
How are your traditional operations being impacted? And are there any benefits to this Zoom-only world we're operating in right now? 
Rankin: I think that we've probably connected more with people and had a lot more face-to-face communication than we would typically have, aside from markets obviously. We're in this business for a reason – all of us are in sales because we like people and we like that engagement – so it's weird not to be doing that. But having the Zoom opportunity to replicate that as much as possible is great, and it's quick and easy for the most part.
Bonney: The level of connection with colleagues, clients, creative partners has been enhanced through the process, although, we would love to be face to face with a glass of rosé in hand, but that can't be done right now. There's been an opportunity to get a bit creative, so certainly our marketing teams are working closer than ever with sales, to find ways to engage content with clients, and we've had fun with that. Primarily, the interesting thing is the opportunities we've all uncovered to be a bit more creative with the way we launch projects and stay in touch with clients. I'm sure we'll integrate the learnings we've developed into our thinking going forward.
Dufour: As far as markets are concerned, and festivals in particular, this is impacting our business. If you're a filmmaker who's been working for years on a project and finally this is your year to launch it, it's tough to see those festivals being delayed and launches being pushed back, because sometimes the projects are really reliant on being successful on the festival circuit, to elevate them on the international market and really promote them. So that's been an impact.
But it's also interesting to see all the different coping measures put in place with regards to organizing those markets and festivals electronically – how it may democratize the model. We're hearing about new initiatives every day and are curious to see how those markets and festivals will adapt to the current situation and, once we come back to the "normal world," what kind of lessons we will have learnt during that will live on in the future.
Keep up with Playback's ongoing coverage of COVID-19 here.