Fae Pictures ups its development capacity with two exec hires
Founder Shant Joshi explains how the company is able to expand during uncertain times and how Canada's COVID-19 response may 'redefine service production.'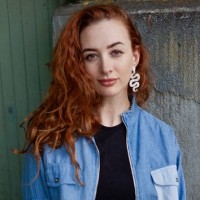 L.A. and Toronto-based prodco Fae Pictures has expanded its development and production capacity with two new hires to build up its slate in anticipation of increased global sales demand.
Toronto producer Lindsay Blair Goeldner (pictured, right) has been tapped as director of production while Edmonton screenwriter Abdul Malik (pictured, left) has been named director of development. Both Goeldner and Malik will report to Fae Pictures founder and president Shant Joshi, and be responsible for expanding the prodco's "development and production footprint in Canada, the U.S. and internationally." The company is also on the lookout to hire a director of branding and marketing.
Joshi's decision to expand the company, which he founded in 2017, came after productions shutdown en masse in March. "I soon realized that this was prime time to focus, strategize and develop," he tells Playback Daily. "As development financing was coming in from these partners, I decided that I wanted to have a team behind me to help shepherd them through development, as well as continue to build on the slate and expand our ability to develop, produce, and sell."
As director of production, Goeldner will oversee physical production done in Toronto and will represent the company's project slate at local and international markets. Goeldner is an alumni of the Canadian Film Centre's Producer's Lab and has worked as a commercial producer for companies such as Google, McDonald's and General Mills. Goeldner is a Talent to Watch recipient for the film I Like Movies, currently in pre-production and is a producer on Tricia Hagoriles' upcoming feature documentary The Archivist.
Malik will oversee development for Fae Pictures, working with global creatives to build up the prodco's development slate. He has worked as a journalist and a screenwriter, with his Telefilm-supported feature Peace by Chocolate in post-production.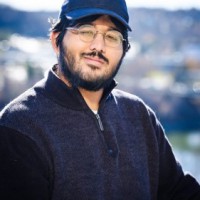 The company has received funding from Telefilm Canada, Ontario Creates, Bell Fund, Independent Production Fund and Canada Media Fund for its development titles, as well as investment from Hawkeye Pictures, CaribbeanTales and The Fantasy Network.
Films currently in development include Queen Tut, about an Egyptian teenager living in Toronto who becomes a drag queen, with Reem Morsi attached to direct, and the Untitled Claudia Jones Project, a true story about  Trinidadian communist activist Claudia Jones, directed by Frances-Anne Solomon. Series in development include Arties, created by Malik, an allegory about the treatment of refugees told in a sci-fi lens, and The Morning After, an anthology drama created by Hagoriles, which looks at the gentrification of Toronto's "Queer West" village.
The slate represents the company's mandate to feature the stories related to marginalized peoples or communities relegated to "the Other." Fae Pictures is also in post-production on the Talent to Watch feature Framing Agnes, which looks at L.A.'s transgender community in the 1950s.
As for production, Joshi says there is an opportunity for Canadian producers to redefine "what 'service production' means in the Canadian entertainment industry," as the U.S. contends with more cases and a strife political atmosphere during the pandemic.
"I am having a lot of conversations with American buyers regarding the very real possibility that, if the border stays closed, U.S. production stays frozen, and Canadian production returns, that they will need to invest in and buy 9/10 or 10/10 Canadian productions in order to offer new content to their audiences," he says, adding that the government needs to "dramatically increase its ability to test and contact trace," or else production opportunities will move to countries like New Zealand or Denmark.
Once production does start up in Canada, Joshi says the prodco will still take precautions. Their current plan includes testing cast and crew for the virus on a weekly or bi-weekly basis, reducing work hours, ensuring access to PPE and maintaining social distancing standards.
As for distribution, Joshi says the company is looking opportunities to share titles at film festivals as well as screenings that can allow for social distancing, include drive-ins and outdoor screenings, while bracing for a drop in theatrical attendance. "We are strategizing with an understanding that an overwhelming majority of our audiences will be consuming the content we produce through non-theatrical means," he says.