Quebecor says it wants to invest in Cirque du Soleil 'revival'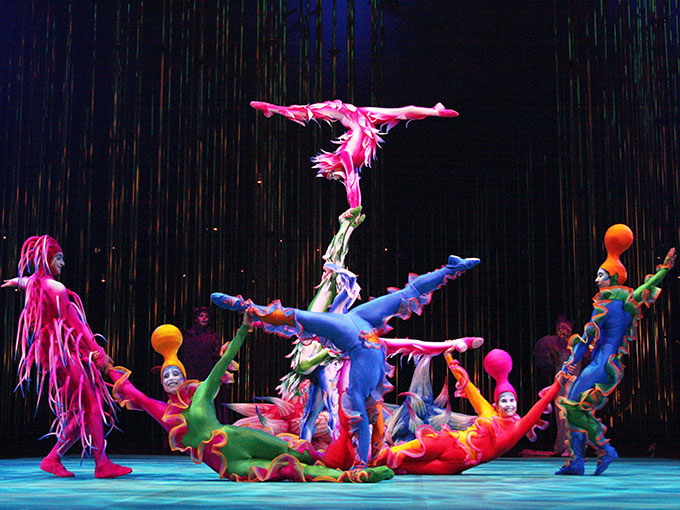 The company outlined a two-phase plan, but says Cirque management has "rebuffed" its attempts to undertake a detailed financial analysis.
Quebecor said Monday it wants to invest "several hundred million dollars" in order to revive Cirque du Soleil as the live-performance company experiences financial issues emanating from the COVID-19 pandemic.
On March 19, Cirque du Soleil the announced company-wide temporary layoffs, affecting 4,679 employees (around 95% of its workforce), and the suspension of 44 active live productions. At the time, the Montreal-based privately owned company said the move would allow it to continue operations and rebuild once the global crisis subsides.
In its statement, Quebecor outlined a two-phase plan through which it would invest in the circus producer. According to the telecommunications company, Cirque du Soleil had made public the investment proposals tabled by Quebecor, which the Pierre Karl Péladeau-led company said left it "no choice but to publicly clarify its desire and determination to help save the Cirque."
In the first step of its proposal, Quebecor said it would "consider extending short-term financing of several tens of millions of dollars to cover payroll for thousands of employees and meet various obligations, such as the outstanding bills of suppliers who have not been paid for months." In phase two, Quebecor said it "would be prepared to inject several hundred million dollars to enable the Cirque to resume its activities and ensure its sustainability."
However, according to Quebecor, its attempts to undertake a detailed analysis of Cirque du Soleil's financial position have been "rebuffed" by Cirque's management thus far.
At press time, Cirque du Soleil had not replied to Playback Daily's request for comment.
The offer from Quebecor comes as it, too, temporarily scales back its operations in response to the economic climate caused by the COVID-19 pandemic. At the end of March, the telecommunications giant said it was temporarily laying off 10% of its workforce in a bid to curtail costs during the COVID-19 crisis.
This apparently has not deterred its interest in acquiring an equity stake in the circus company.
"We fail to understand the lack of urgency on the part of Cirque management. With every passing day, the company's future is being dangerously compromised and its creative forces, which involve thousands of jobs, are suffering significant harm," said Quebecor, adding that Montreal could cease to be the corporate and economic home of the company if it was placed under creditor protection.
"Such proceedings would result in a loss of control and could lead to an outcome that political authorities will regret. If the Cirque goes to the highest bidder, and no other considerations are taken into account, the presence of its head office in Montréal and the associated economic activity could disappear in the medium term, following many other Québec companies that have suffered the same fate." According to reports, Cirque du Soleil's debt is estimated to be in the region of US$900 million.
In April 2015, U.S.-based private investment firm TPG Capital acquired a controlling stake in Cirque du Soleil, while China's Fosun Capital Group and Caisse de depot et placement du Quebec, a provincial pension fund giant, took minority stakes in a deal pegged at around $1.5 billion. With that transaction, the three entities owned around 90% of the company, with founder Guy Laliberte retaining a 10% stake at the time. More recently, in February of this year, Laliberté sold his 10% ownership of the company to Caisse de dépôt et placement du Québec.
In recent years, Cirque du Soleil has looked to branch into television. In the summer of 2018, the company partnered on its first-ever live-action project, Big Top Academy, with Montreal's Apartment 11 Productions. The series premiered on Discovery Kids (LatAm) and TVOKids in October 2018.