In brief: HGF names Shorts-to-Features recipients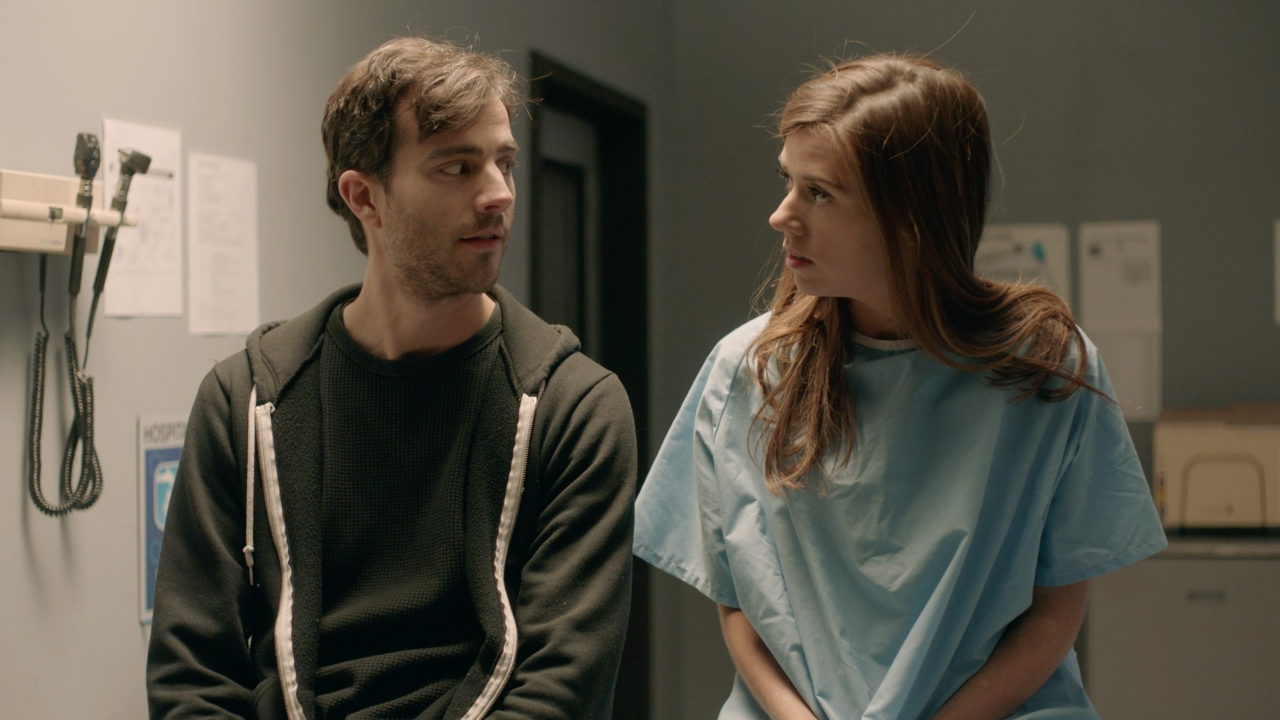 Plus: Canadian short Stuck (pictured) hits 9 million YouTube views, Northern Rescue garners international acclaim, and more.
The Harold Greenberg Fund introduces Shorts-to-Features, HGF/Newfoundland & Labrador Shorts selections
The Harold Greenberg Fund has selected a number of new projects as part of its Shorts-to-Features Program and HGF/Newfoundland & Labrador Shorts initiative.
The three projects set for the Shorts-to-Features Program include: writer/director Thirza Cuthand's Kiskosimakan (aka Whistling) with producer Sera-Lys McArthur; North of Harbord from director/writer Jeremy Diamond and writer Jamie Michaels, with producers Lisa Baylin and Mike Valiquette; and director/writer Kaio Kathriner's The Day We Left with writer/producer Elma Begovic and producer Tony Cerciello. Receiving funding from both the HGF and Bell Media's streaming service Crave, the program is aimed at being a stepping stone for up-and-coming talent to further their short films into full-length features. Each team receives $32,000 towards the production of their short film projects, with the HGF committing $5,000 towards the development of the feature film version.
Meanwhile, the inaugural edition of the HGF/Newfoundland & Labrador Shorts Program, which is done in partnership with the Newfoundland and Labrador Film Development Corporation (NLFDC), has selected writer/director Allison White and producer Kerrie Mattie's Wish You Were Here and writer/director Kerry Gamberg's Animal Arrangements with producer Micah Martin. Launched last October, the program is designed to finance short films from the community and further creative's careers as well as filmmaking skills. Both projects will receive a total of $20,000 in financial contributions from the HGF and the NLFDC.
Short film Stuck becomes a lockdown hit on YouTube
Canadian short film Stuck (pictured) has picked up major momentum online, garnering more than 9 million views on YouTube. Written and directed by Corey Shurge, whose writing credits include Republic of Doyle, the film follows a young couple who, during a night of kinky sex, realize they have different ideas about where their relationship is headed.
Ahead of its online release, the film screened at a number of festivals, including a world premiere at HollyShorts Film Festival. It also won the best romantic comedy prize at the Discover Film Awards. Stuck, filmed in Toronto with an all-Canadian cast and crew, is the most-watched film on the short-film curation site Short Of The Week. It stars Kristopher Turner (Falling Water, Saving Hope) and Ruth Goodwin (Private Eyes, Workin' Moms). Emily Andrews, Laura Nordin, and Jen Pogue of Filmcoop Inc produced the film with Shurge's Air Light Time & Space Productions and Kristopher Turner.
Northern Rescue garners international acclaim
DCTV-produced family drama Northern Rescue (CBC/Netflix) has picked up a raft of prizes at the World Media Festival in Hamburg, Germany, including the event's top award for Best Continuing Series & Serial Programmes. The festival, which is dedicated to audiovisual, print and online productions, also recognized the production with the "Magic Eye" special award for Best Camerawork – it was lensed by Canadian cinematographer Brett van Dyke (Carter). Co-created by David Cormican (Between), Dwayne Hill (Peg + Cat) and Mark Bacci (In The Name of the Nameless), the show also won Best Programme Openers and Titles award. The opening credits for the show were created by Toronto-based agency Rushlane Creative.
Prime Video Store launches in Canada
Amazon's Prime Video Store is now open for business. The launch – which builds upon the global company's Amazon Prime Video platform – offers Canadian audiences the chance to rent or buy new film releases from various studios. Available for Amazon customers through primevideo.com and the Prime Video app, the store also features titles from Elevation Pictures. Films available via the shop include: Jumanji: The Next Level, Sonic the Hedgehog and Joker.