Manitoba gov says some film production could resume on June 1
While many aspects of the reopening remain in flux, MFM's Rachel Rusen Margolis said it signals to producers that they can begin to plan for productions to return to Manitoba.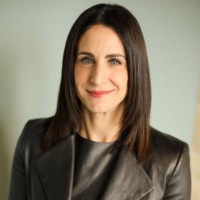 The Manitoba government says that some film production could resume as early as June 1 as part of a phased approach to reopening local services and businesses during the COVID-19 pandemic.
While public and private gatherings of more than 10 people are still prohibited, the provincial government said it will begin easing restrictions on businesses starting on May 4.
Phase one of the process will see non-essential businesses – such as hair salons, museums, galleries, libraries and retails businesses – reopen on the condition that occupancy is limited to 50% of normal business operations, or that spaces are limited to one person per 10 square metres, whichever is lower.
Pending the success of phase one, the second phase of reopening (starting June 1) will see restrictions on public gathering eased and events and venues such as film production and dine-in restaurants being "considered for reopening," according to the government.
However, while film production may be able to resume on June 1, the size of the crews that will be permitted to shoot – and the measures and protocols implemented to keep workers safe – remains unclear.
As for large gatherings, the Manitoba government said those will not be permitted until at least September.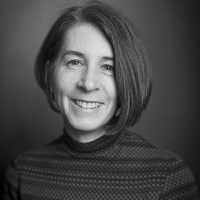 While it is still early days and many aspects of how the virus spreads are still being understood, On Screen Manitoba executive director Nicole Matiation told Playback Daily there are ongoing conversations through various committees, and an existing working group which includes representatives from On Screen Manitoba, Manitoba Film and Music, the Government of Manitoba, IATSE 856, ACTRA, DGC, the Winnipeg Film and Events Office and Film Training Manitoba.
"We look forward to working with the provincial government and all components of the industry to ensure that the appropriate health and safety protocols and practices are put in place for all types of production over the coming weeks," said Matiation.
Meanwhile, Manitoba Film and Music (MFM) CEO and film commissioner Rachel Rusen Margolis (pictured top right) said the government's announcement represents good news for the sector, but emphasized that everything is predicated on the success of phase one of the province's reopening process.
"I don't think it's a gates open, lights-camera-action [situation on] June 1, but it does signal to our producers and international clients that they can begin to plan for productions to return to Manitoba," she said, adding that domestic production is expected to resume earlier than international shows, especially while borders remain closed.
Screen-based production has grown significantly in Manitoba over the past three years, with the province posting a string of record-setting years in terms of production volume. In 2018/19, production spending rose to $269.4 million, from $173 million in 2016/17.