Cineworld won't show films that 'fail to respect the windows'
In a statement, the U.K. company addressed Universal's recent move and said it had full confidence in the industry's current business model.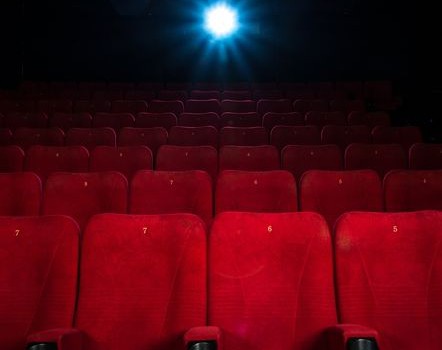 The potential new owner of Toronto-based Cineplex will not show "movies that fail to respect the windows as it does not make any economic sense for us," according to a press release issued by the U.K's Cineworld yesterday (April 29).
The statement from the second largest cinema chain in the world addressed Universal Pictures' decision to bypass Trolls World Tour's theatrical release in favour of making the animated film available on-demand on the same day it was scheduled to be released in theatres.
"Universal unilaterally chose to break our understanding and did so at the height of the COVID-19 crisis when our business is closed, more than 35,000 employees are at home and when we do not yet have a clear date for the reopening of our cinemas," said the release from the company which operates 787 venues across the world and owns U.S. theatre chain Regal Entertainment. "Universal's move is completely inappropriate and certainly has nothing to do with good faith business practice, partnership and transparency."
Cineworld CEO Mooky Greidinger also noted in the statement that in March he approached Comcast chairman Brian Roberts and told him that all of the chain's partners reached out and discussed shortening the window for movies that were already released due to cinemas closing. He also added that: "most importantly, they all reassured us that there will be no change to their window policy once the cinema business returned. Unfortunately I missed [a] similar message in Universal's announcement… not only did Universal provide no commitment for the future window – but Universal was the only studio that tried to take advantage of the current crisis and provide a 'day-and-date' release of a movie that was not yet released."
The company also added that it has full confidence in the industry's current business model. "No one should forget that the theatrical side of this industry generated an all-time record income of $42 billion last year and the movie distributors' share of this was about $20 billion," it said.
Cineworld's statement follows the rising tension between Universal Pictures and the exhibition community. Following a Wall Street Journal piece in which NBCUniversal's CEO was quoted as saying that DreamWorks Animation's Trolls World Tour exceeded expectations and that as soon as theatres reopen, the company expects to release films on both formats, AMC CEO and president Adam Aron said the chain would no longer licence any of Universal's features, according to Deadline.
On the homefront, Cineplex, which announced a $2.8 billion deal to be acquired by Cineworld Group last December, declined to comment on Universal's decision to Playback Daily.
Earlier this month, amidst the uncertainty caused by COVID-19, Cineworld Group said it was suspending dividend payments; in talks with its landlords, film studios and other suppliers; and that its top executives have voluntarily deferred salaries and bonuses. As of March, both companies said they still intended to move ahead with the deal.
Image courtesy of Shutterstock